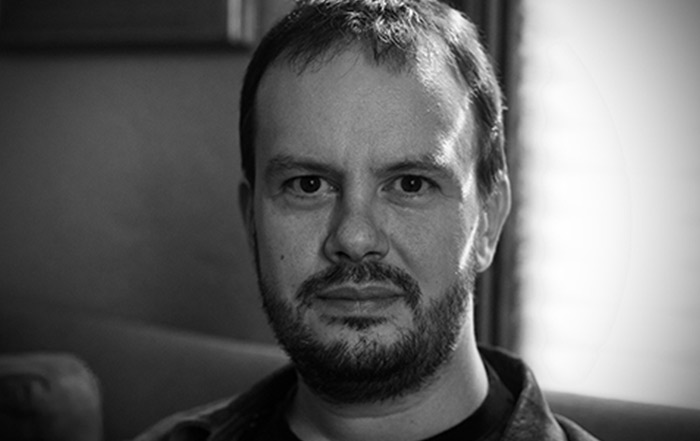 Friends of the Drexel today announced that Jeremy Henthorn has been selected as theatre director of the Drexel Theatre. Currently executive director of the Columbus International Film and Animation Festival at the Columbus College of Art and Design and a resident of Bexley, Henthorn holds a Master of Fine Arts from the University of Southern California's School of Cinematic Arts, ranked No. 1 on The Hollywood Reporter's list of Top 25 Film Schools for five years straight (2013-17). He will begin his new role with the Drexel on Monday, July 16, 2018.
For generations, the Drexel Theatre has been central Ohio's first source for independent film and the best of Hollywood and international cinema. As theatre director, Henthorn will oversee the theatre's day-to-day operations, determine artistic content, book and promote films, program theatre activities and special events, and serve as community ambassador for the Drexel.
"From the time I was a teenager, the Drexel has defined the cinematic experience for me," stated Henthorn. "As a film festival programmer, I have screened dozens of films at the Drexel over the past several years, and witnessed first-hand its value to the audience, as well as to visiting filmmakers. From its gorgeous interior to its carefully curated programs, the Drexel is Columbus' house of cinema, and I am excited for the opportunity to grow and share that experience with everyone."
"The Friends of the Drexel board is very pleased to have found a director with such a breadth of knowledge and experience in the film industry," stated Board Chair Judy Fisher. "His creativity in programming will enrich our programming immensely."
Prior to joining the Columbus College of Art and Design, Henthorn served as Ohio film office director for the Ohio Department of Development, and mentor coordinator for the USC School of Cinema. As a screenwriter, he is currently represented by Heroes and Villains Entertainment (LA), and recently sold a feature screenplay to award-winning cinematographer Svetlana Cvetko.
In addition to an MFA from USC School of Cinema, Henthorn holds a BA in English from Otterbein University. He received Otterbein's Playwriting Award and was a member of its Torch and Key Honor Society. At USC, he was awarded the Edward Small Memorial Scholarship for Writing Excellence and was a Nicholl Fellowship quarterfinalist.