A CASE OF THE MONDAYS
Each month in 2023, the Drexel Theatre will screen a series of films based on a theme or a retrospective of the work of some of the world's best filmmakers and performers.
In September, classic films come to our "A Case of the Mondays" series as we get stylish and celebrate the films of Audrey Hepburn. On September 4, we hide out in Italy with Gregory Peck and Audrey Hepburn in Roman Holiday.  On September 11, we get caught in a love triangle between Hepburn, Bogart, and Holden in Sabrina. Then, on September 18, we'll get discovered in a bookstore by Fred Astaire in Funny Face, and finally, on September 25, we'll avoid intruders as we Wait Until Dark. Come for the fashion and stay to watch one of the most iconic and celebrated stars in cinematic history!
This October, the Drexel celebrates the master of horror when "This is Not a Dream: The Terrifying Visions of John Carpenter" haunts the Drexel with five horror masterpieces. On October 2, we'll travel to the Arctic with Kurt Russell and The Thing. On October 9, we're visited by The Prince of Darkness. On October 16, a terrifying mist hides sinister secrets as The Fog drifts into our theatre. On October 23, we're testing out our new wheels with the Stephen King adaptation Christine before Michael Myers visits on October 30 with Halloween.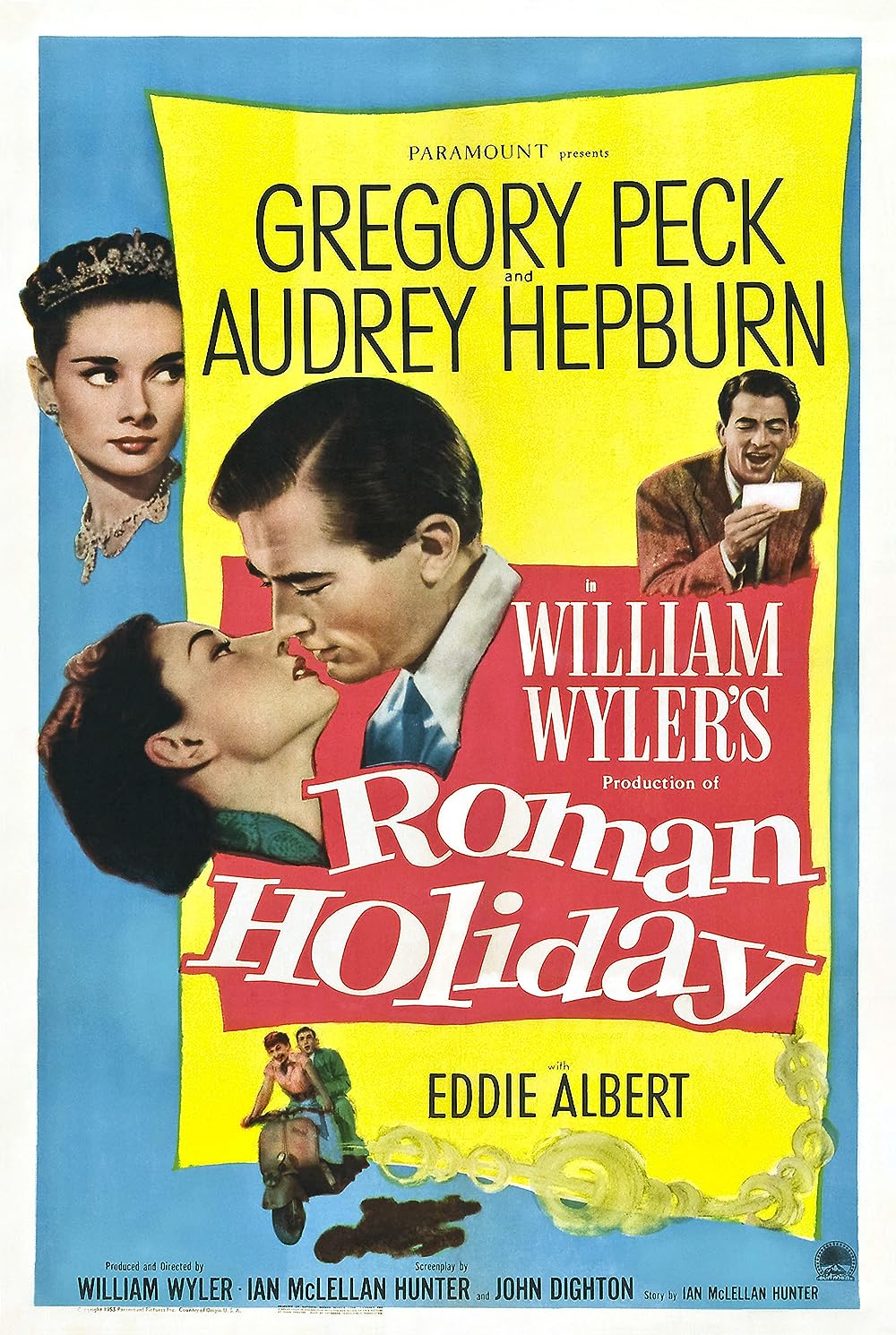 ROMAN HOLIDAY (1953)
Monday, September 4, 7 pm
A bored and sheltered princess escapes her guardians and falls in love with an American newsman in Rome.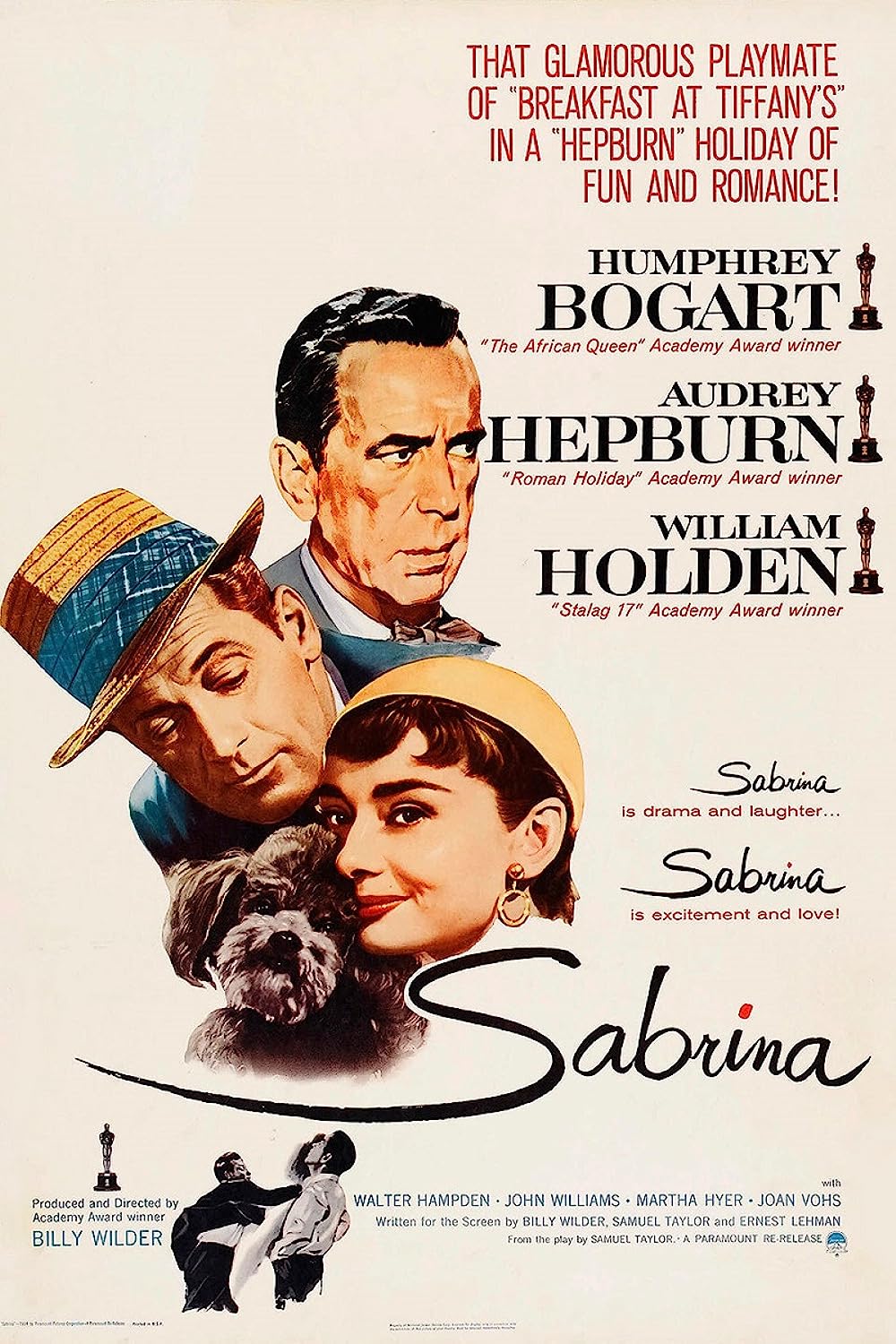 SABRINA (1954)
Monday, September 11, 7 pm
A playboy becomes interested in the daughter of his family's chauffeur, but it's his more serious brother who would be the better man for her.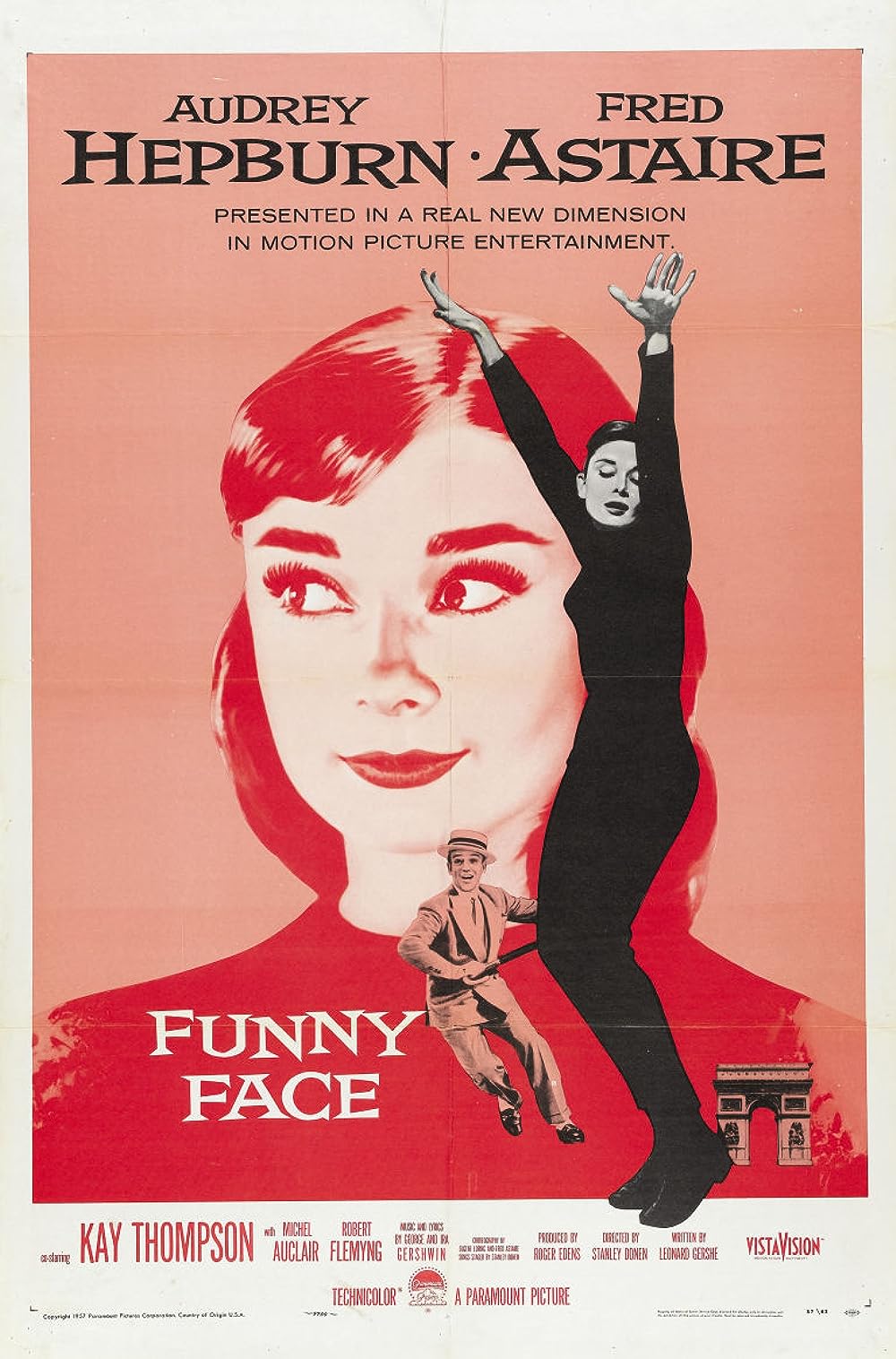 FUNNY FACE (1957)
Monday, September 18, 7 pm
An impromptu fashion shoot at a book store brings about a new fashion model discovery in the shop clerk.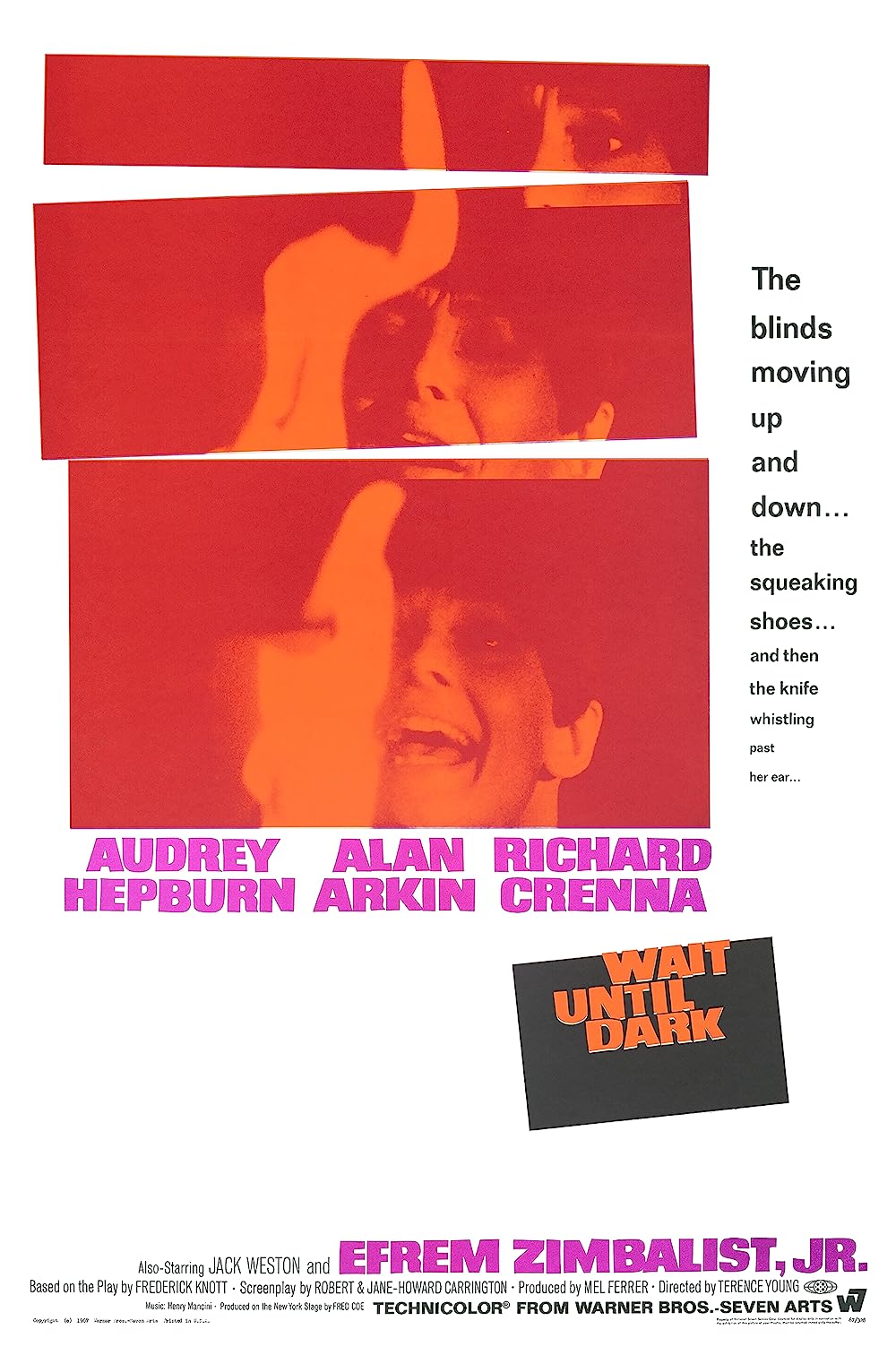 WAIT UNTIL DARK (1967)
Monday, September 25, 7 pm
A recently blinded woman is terrorized by a trio of thugs while they search for a heroin-stuffed doll they believe is in her apartment.
THE TERRIFYING VISIONS OF JOHN CARPENTER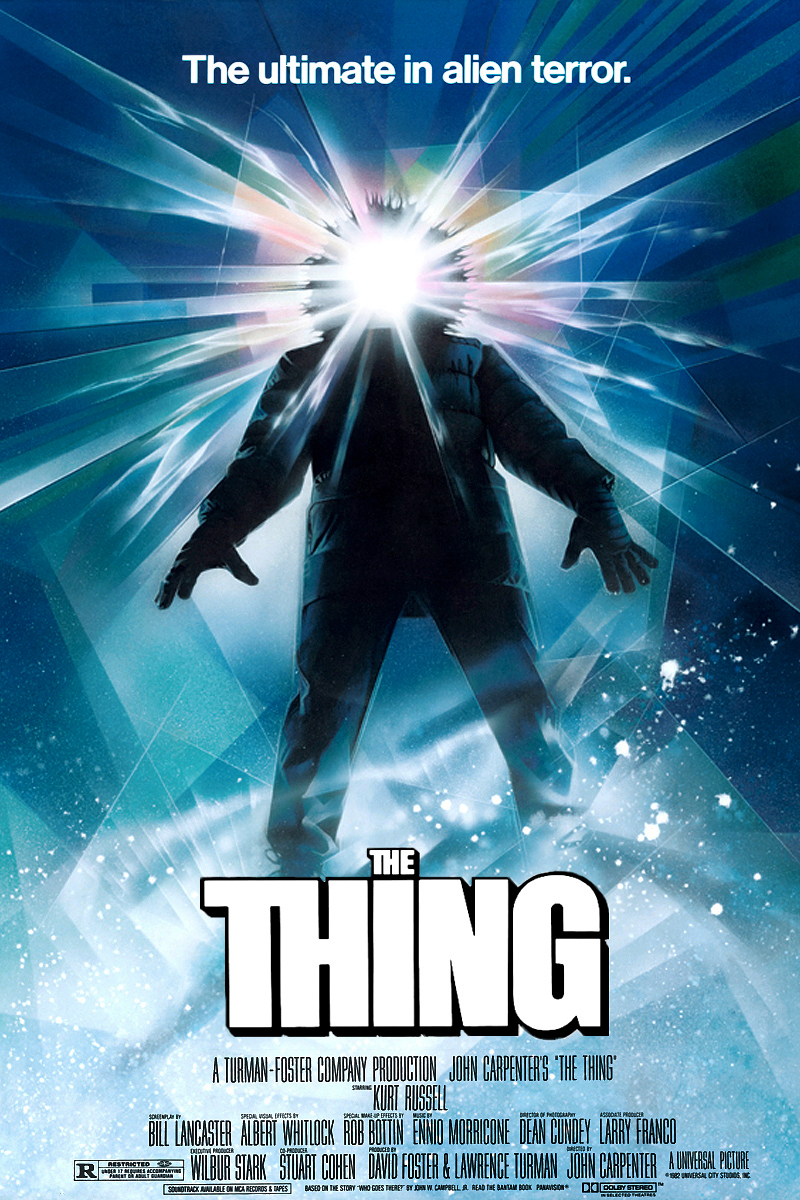 THE THING (1982)
Monday, October 2, 7 pm
A research team in Antarctica is hunted by a shape-shifting alien that assumes the appearance of its victims.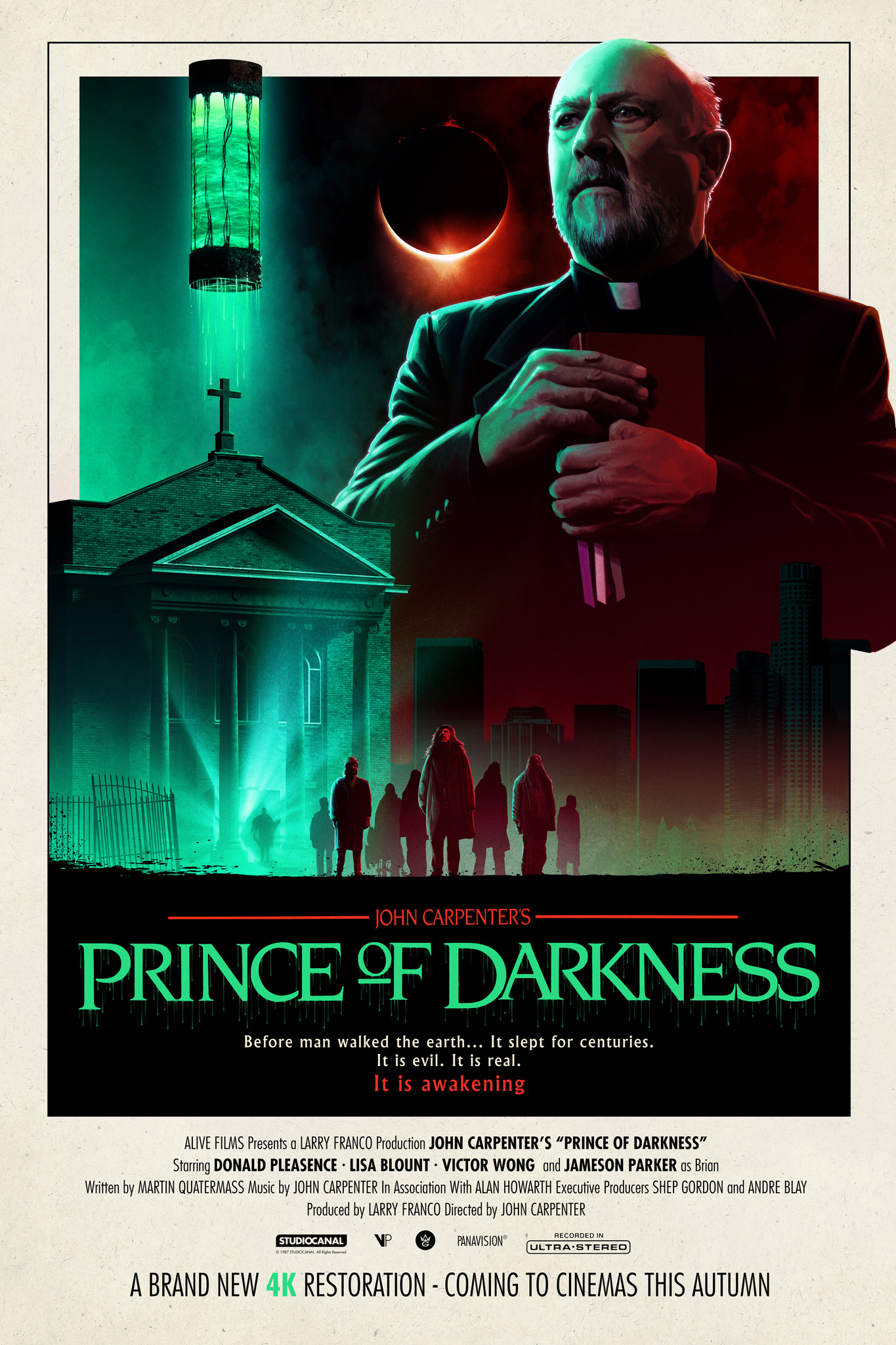 PRINCE OF DARKNESS (1987)
Monday, October 9, 7 pm
A group of graduate students and scientists uncover an ancient canister in an abandoned church, but when they open the container, they inadvertently unleash a strange liquid and an evil force on all humanity.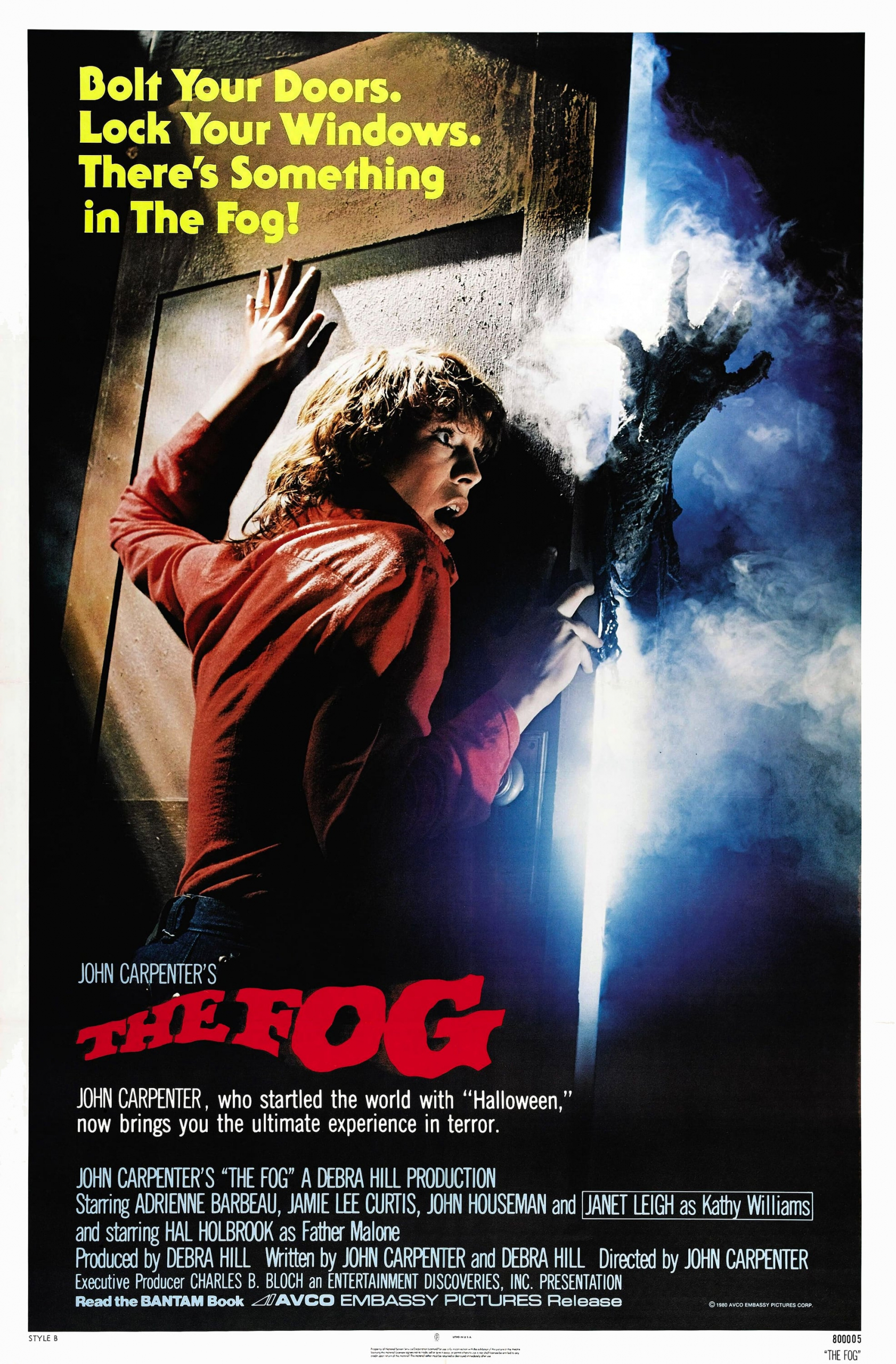 THE FOG (1980)
Monday, October 16, 7 pm
An unearthly fog rolls into a small coastal town exactly 100 years after a ship mysteriously sank in its waters.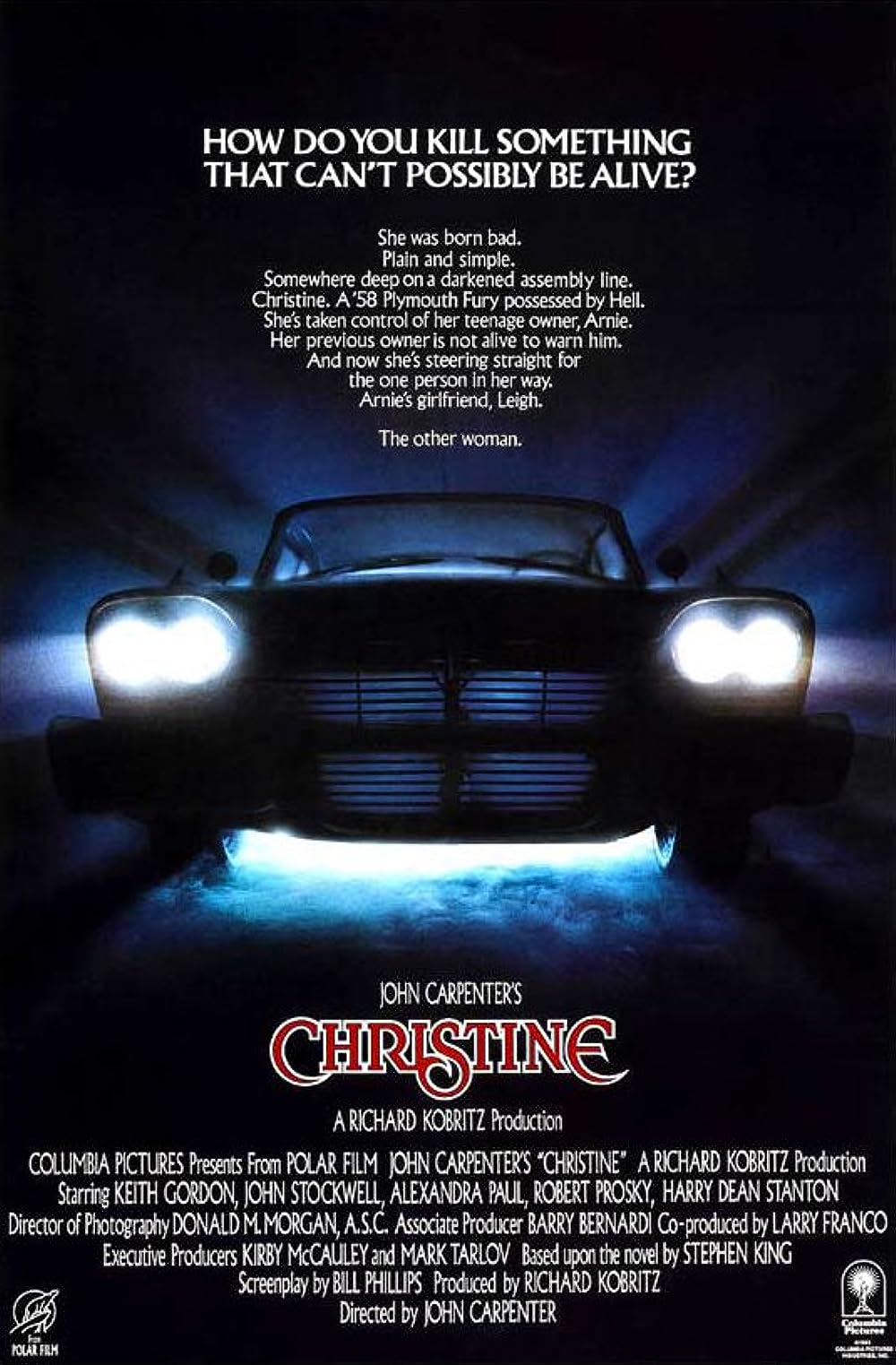 CHRISTINE (1983)
Monday, October 23, 7 pm
A nerdish boy buys a strange car with an evil mind of its own and his nature starts to change to reflect it.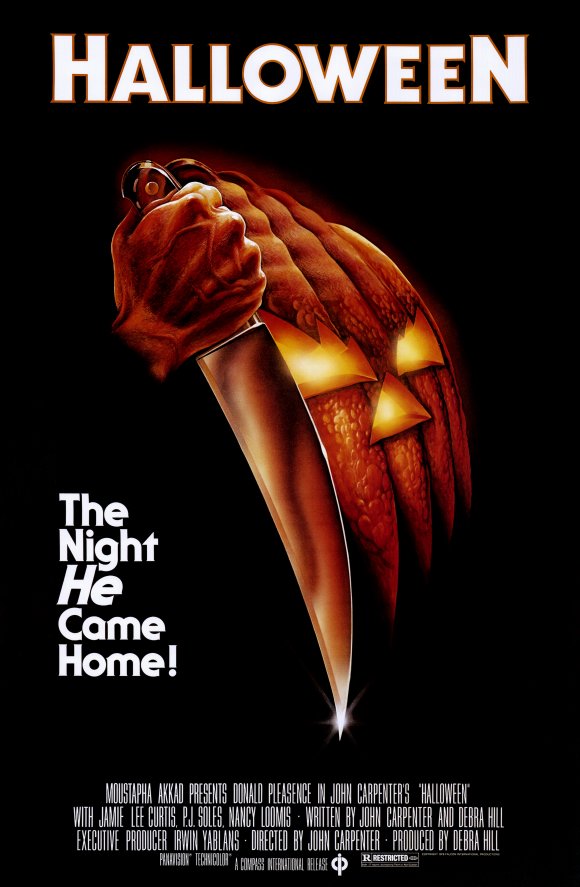 HALLOWEEN (1978)
Monday, October 30, 7 pm
Fifteen years after murdering his sister on Halloween night 1963, Michael Myers escapes from a mental hospital and returns to the small town of Haddonfield, Illinois to kill again.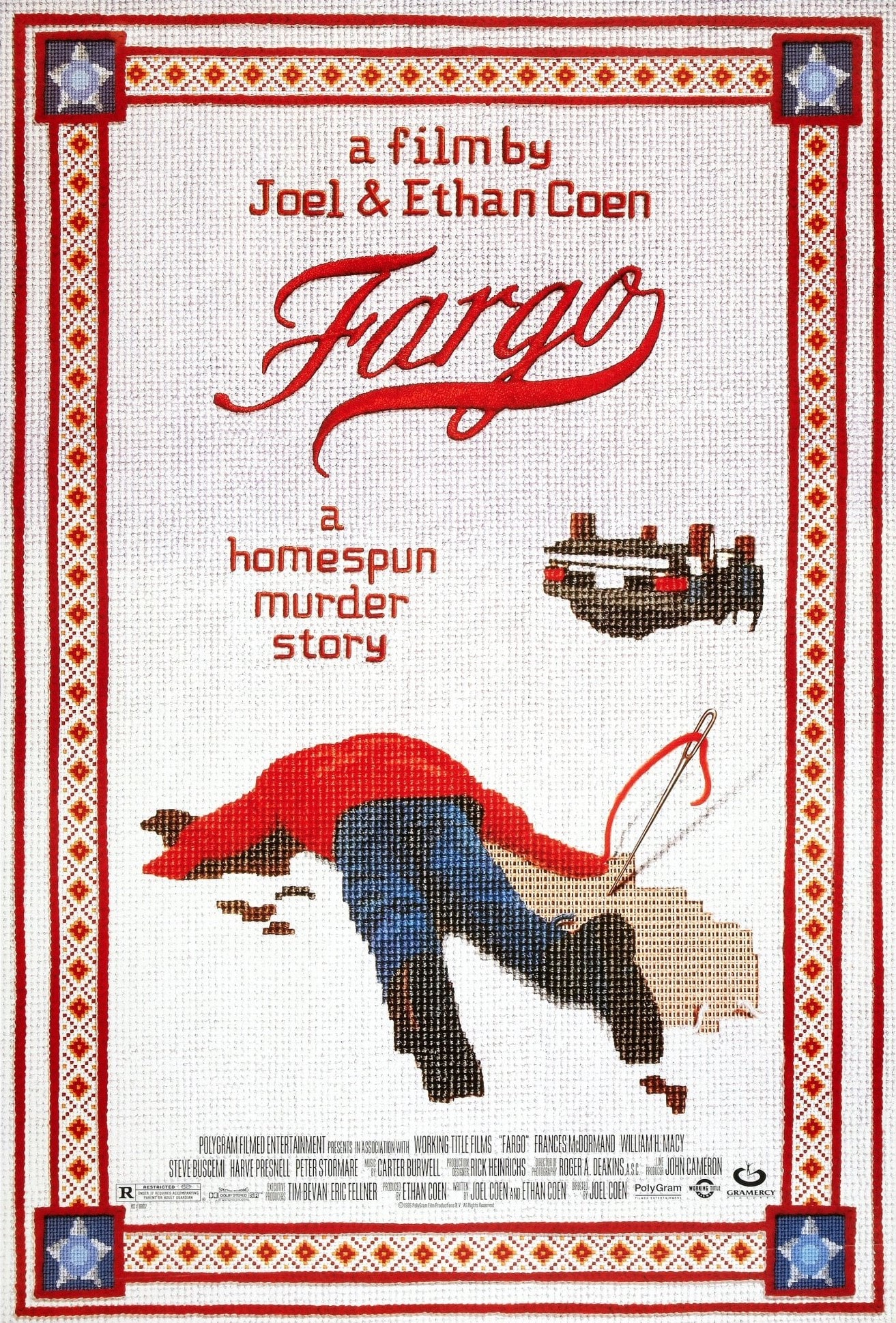 FARGO (1996)
Monday, January 9, 7 pm
Fargo is a 1996 black comedy crime film written, produced, and directed by Joel and Ethan Coen. Frances McDormand stars as Marge Gunderson, a pregnant Minnesota police chief investigating a triple homicide that takes place after a desperate car salesman (William H. Macy) hires two criminals (Steve Buscemi and Peter Stormare) to kidnap his wife in order to extort a hefty ransom from her wealthy father (Harve Presnell).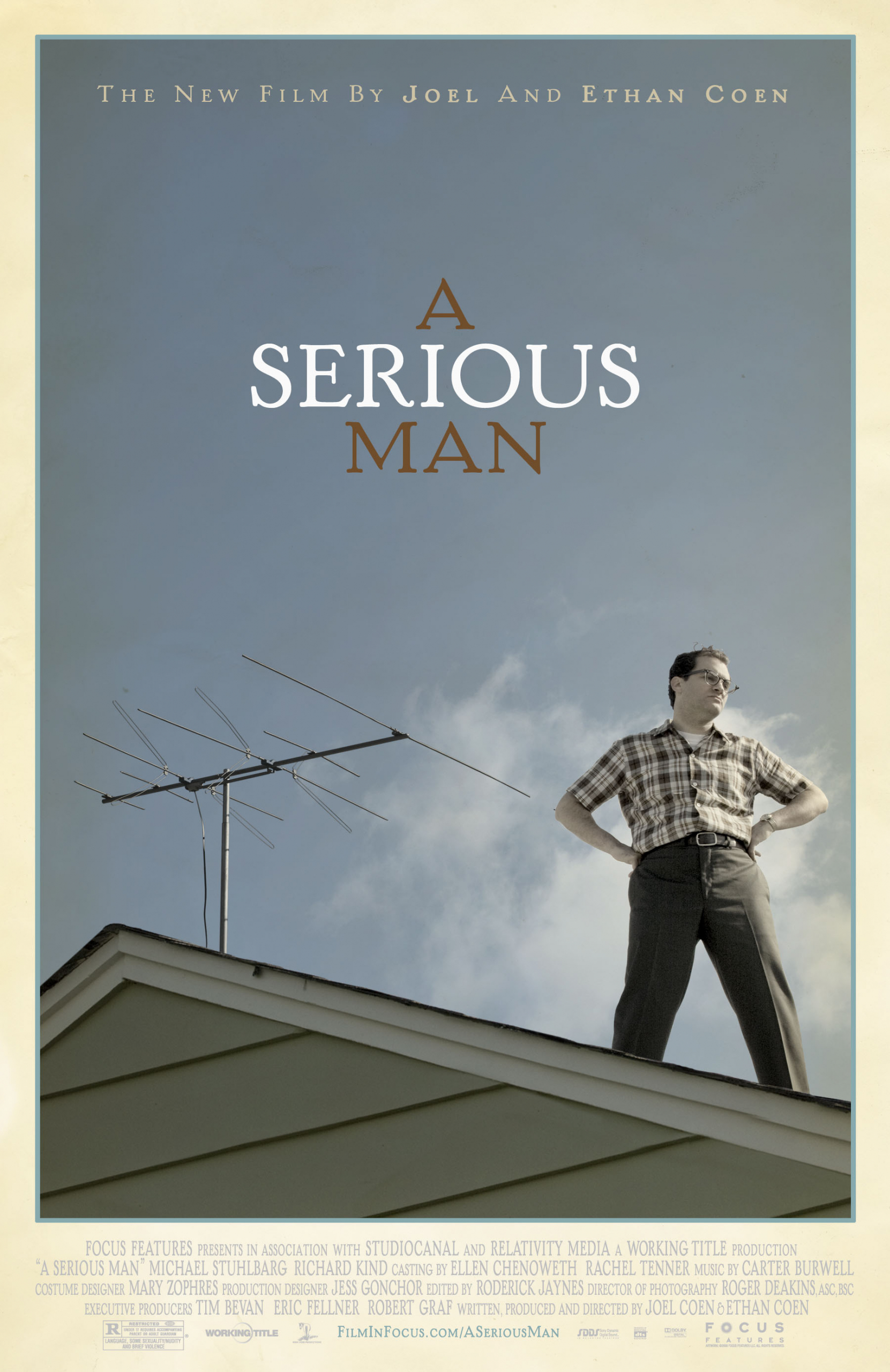 A SERIOUS MAN (2009)
Monday, January 16, 7 pm
Larry Gopnik (Michael Stuhlbarg) is a physics professor at a 1960s university, but his life is coming apart at the seams. His wife (Sari Lennick) is leaving him, his jobless brother (Richard Kind) has moved in, and someone is trying to sabotage his chances for tenure. Larry seeks advice from three different rabbis, but whether anyone can help him overcome his many afflictions remains to be seen.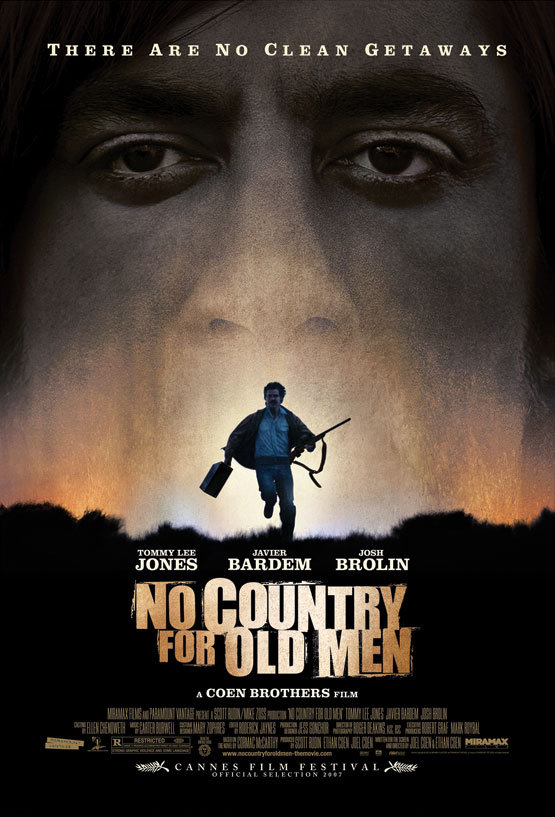 NO COUNTRY FOR OLD MEN (2007)
Monday, January 23, 7 pm
While out hunting, Llewelyn Moss (Josh Brolin) finds the grisly aftermath of a drug deal. Though he knows better, he cannot resist the cash left behind and takes it with him. The hunter becomes the hunted when a merciless killer named Chigurh (Javier Bardem) picks up his trail. Also looking for Moss is Sheriff Bell (Tommy Lee Jones), an aging lawman who reflects on a changing world and a dark secret of his own, as he tries to find and protect Moss.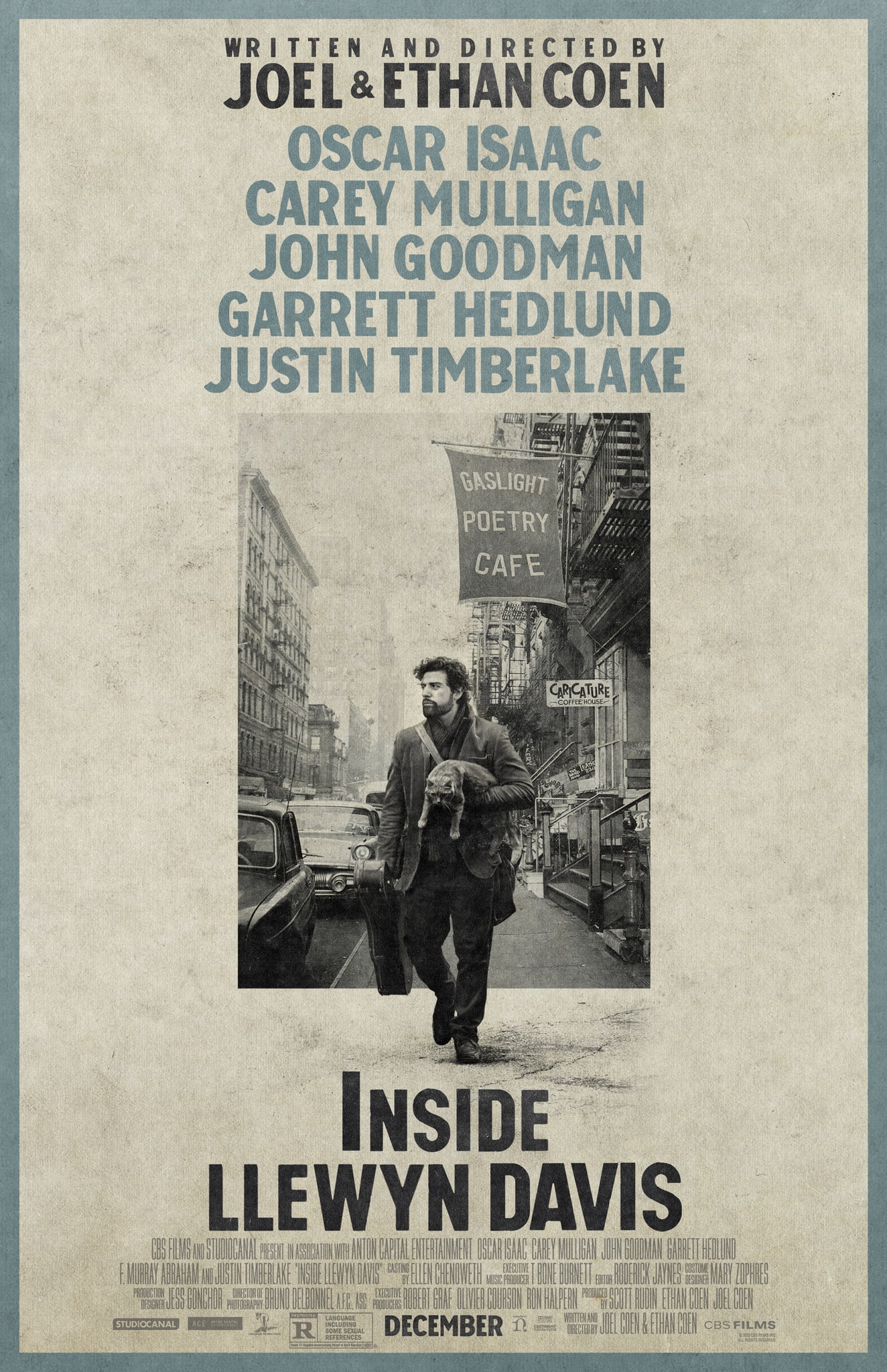 INSIDE LLEWYN DAVIS (2013)
Monday, January 30, 7 pm
In 1961 New York City, folk singer Llewyn Davis (Oscar Isaac) is at a crossroads. Guitar in hand, he struggles against seemingly insurmountable obstacles to make a name for himself in the music world, but so far, success remains elusive. Relying on the kindness of both friends and strangers, Llewyn embarks on an odyssey that takes him from the streets of Greenwich Village to a Chicago club, where awaits a music mogul who could give him the big break that he desperately needs.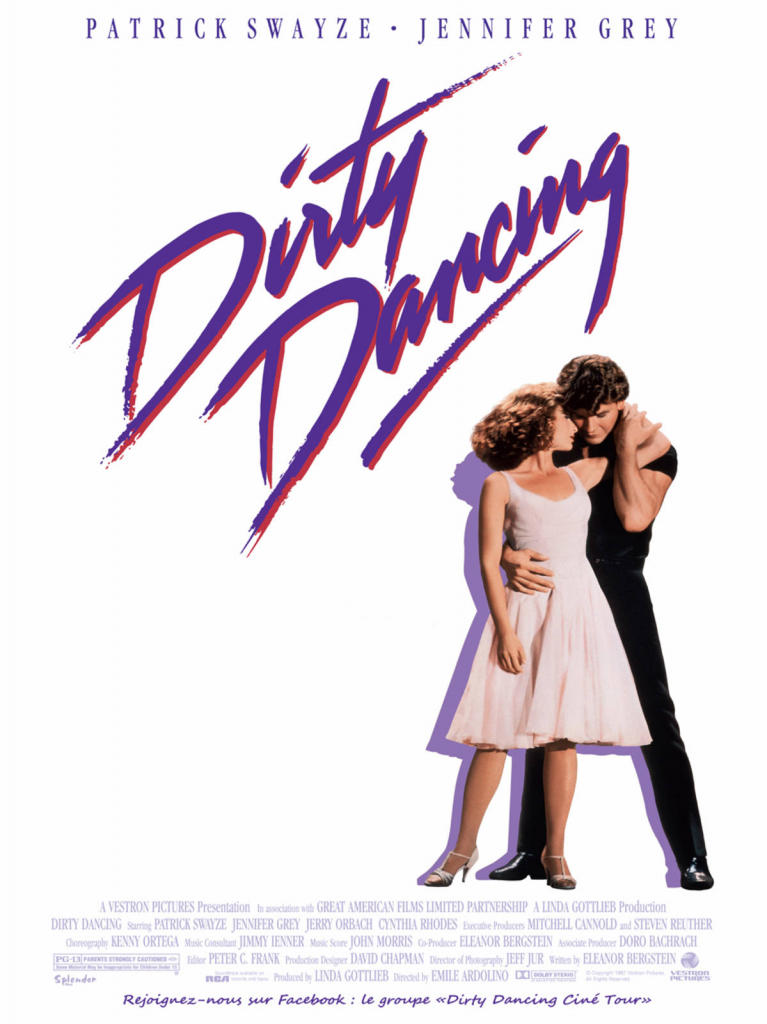 DIRTY DANCING (1987)
Monday, February 6, 7 pm
Baby (Jennifer Grey) is one listless summer away from the Peace Corps. Hoping to enjoy her youth while it lasts, she's disappointed when her summer plans deposit her at a sleepy resort in the Catskills with her parents. Her luck turns around, however, when the resort's dance instructor, Johnny (Patrick Swayze), enlists Baby as his new partner, and the two fall in love. Baby's father forbids her from seeing Johnny, but she's determined to help him perform the last big dance of the summer.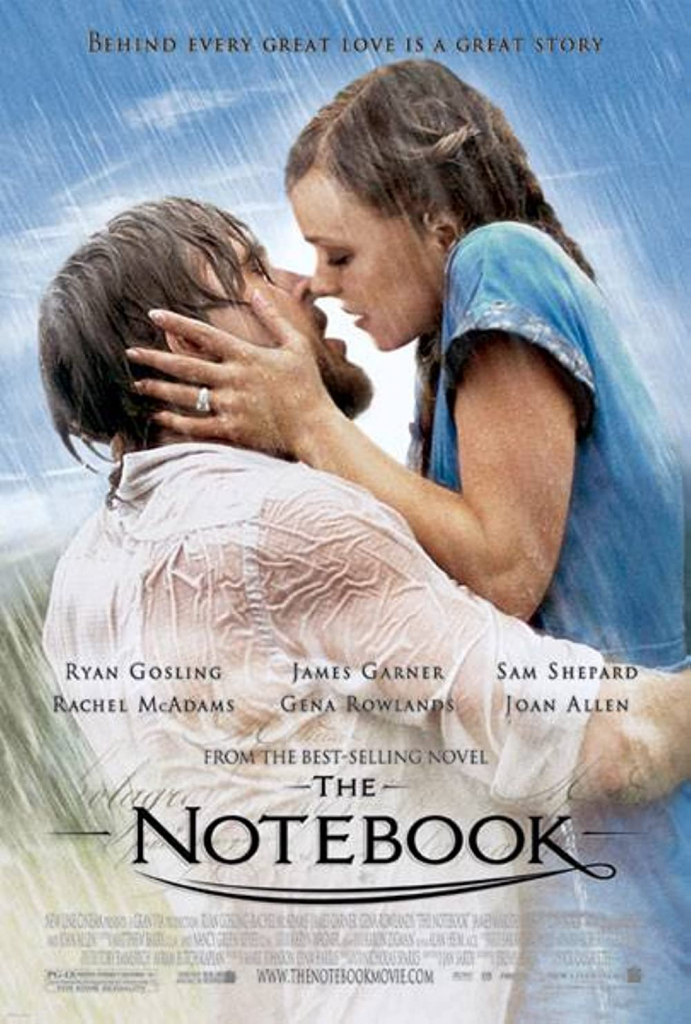 THE NOTEBOOK (2004)
Monday, February 13, 7 pm
In 1940s South Carolina, mill worker Noah Calhoun (Ryan Gosling) and rich girl Allie (Rachel McAdams) are desperately in love. But her parents don't approve. When Noah goes off to serve in World War II, it seems to mark the end of their love affair. In the interim, Allie becomes involved with another man (James Marsden). But when Noah returns to their small town years later, on the cusp of Allie's marriage, it soon becomes clear that their romance is anything but over.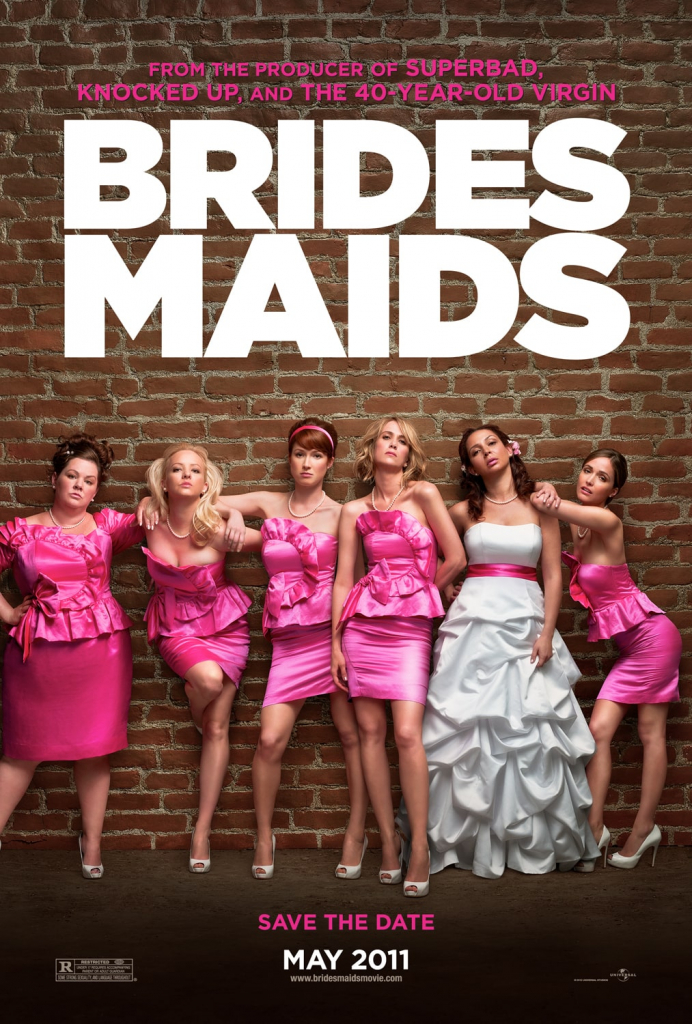 BRIDESMAIDS (2011)
Monday, February 20, 7 pm
Annie (Kristen Wiig) is a single woman whose own life is a mess, but when she learns that her lifelong best friend, Lillian (Maya Rudolph), is engaged, she has no choice but to serve as the maid of honor. Though lovelorn and almost penniless, Annie, nevertheless, winds her way through the strange and expensive rituals associated with her job as the bride's go-to gal. Determined to make things perfect, she gamely leads Lillian and the other bridesmaids down the wild road to the wedding.
BEFORE SUNRISE (1995)
Monday, February 27, 7 pm
A young man and woman meet on a train in Europe, and wind up spending one evening together in Vienna. Unfortunately, both know that this will probably be their only night together.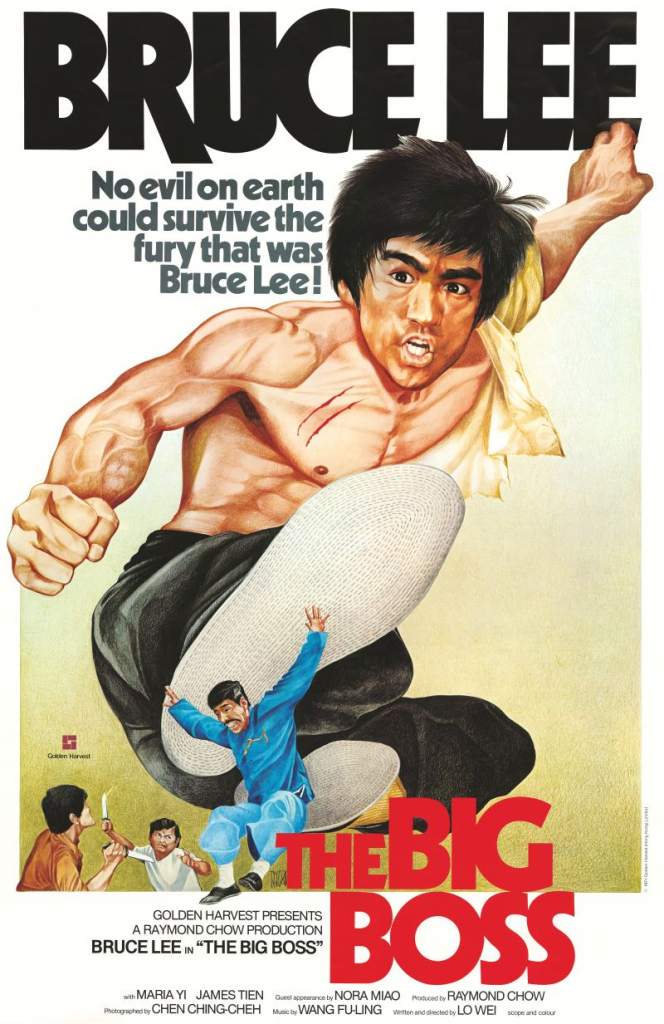 THE BIG BOSS (1971)
Monday, March 6, 7 pm
A young man sworn to an oath of non-violence works with his cousins in an ice factory where they mysteriously begin to disappear.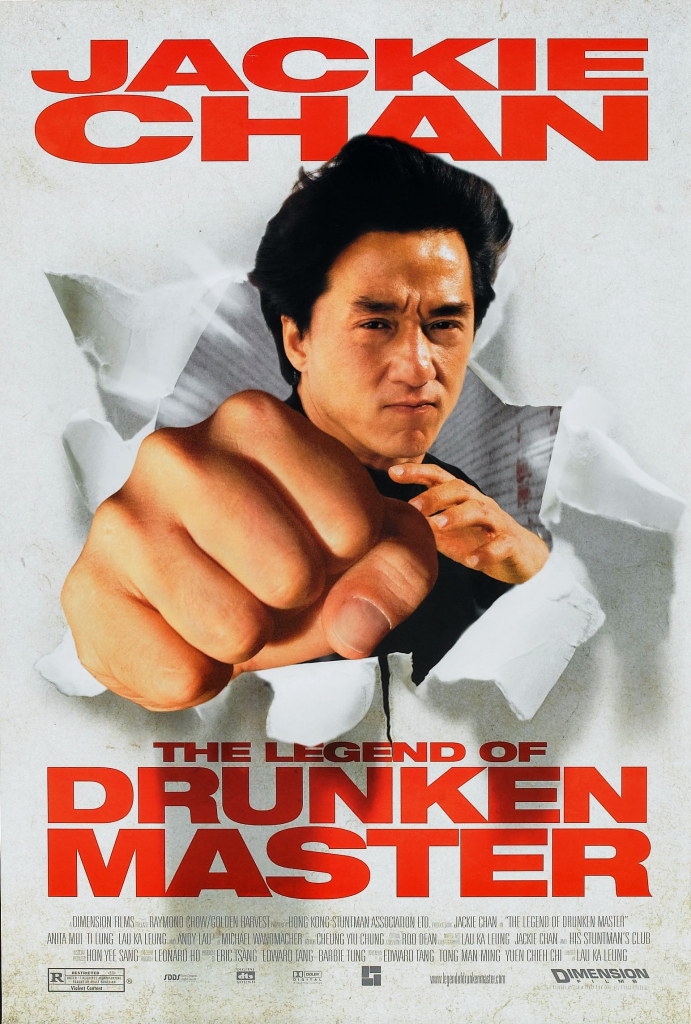 THE LEGEND OF DRUNKEN MASTER (1994)
Monday, March 13, 7 pm
A young martial artist is caught between respecting his pacifist father's wishes or stopping a group of disrespectful foreigners from stealing precious artifacts.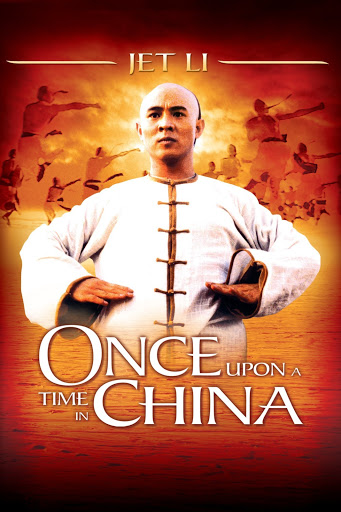 ONCE UPON A TIME IN CHINA (1991)
Monday, March 20, 7 pm
Legendary martial arts hero Wong Fei-Hung fights against foreign forces' plundering of China. When Aunt Yee arrives back from America, Wong Fei-Hung assumes the role of her protector.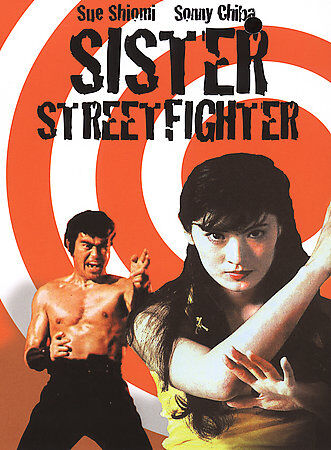 SISTER STREET FIGHTER (1974)
Monday, March 27, 7 pm
A young martial artist is on a mission to rescue her brother who's being held captive by a sadistic drug lord.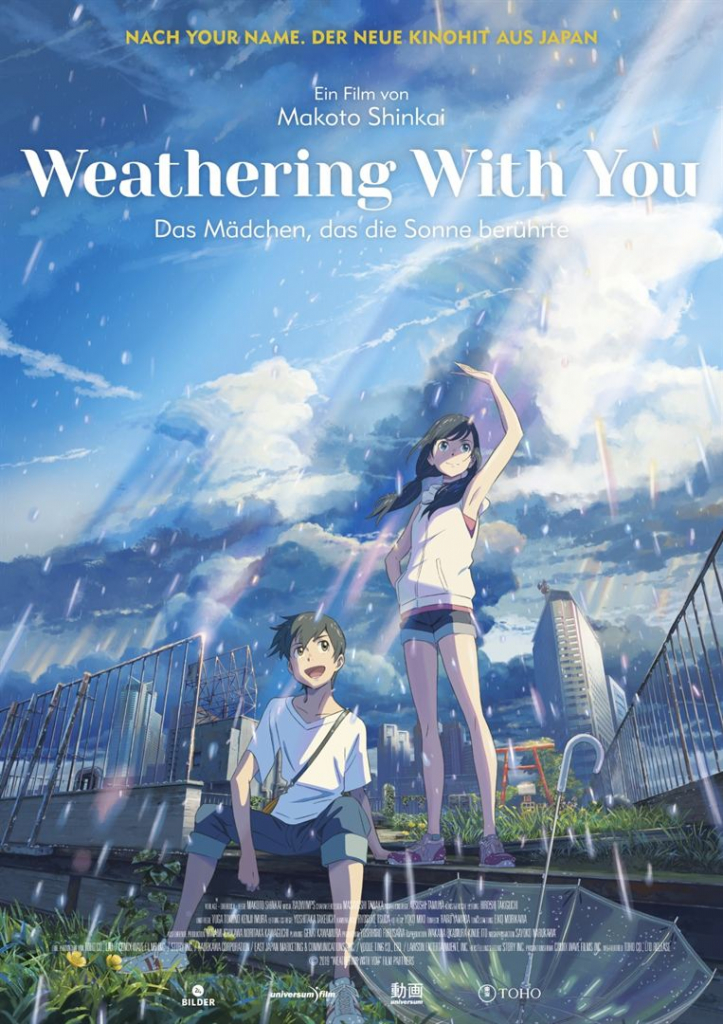 WEATHERING WITH YOU (2019)
Monday, April 3, 7 pm
A high-school boy who has run away to Tokyo befriends a girl who appears to be able to manipulate the weather.
PERFECT BLUE (1997)
Monday, April 10, 7 pm
A retired pop singer turned actress' sense of reality is shaken when she is stalked by an obsessed fan and seemingly a ghost of her past.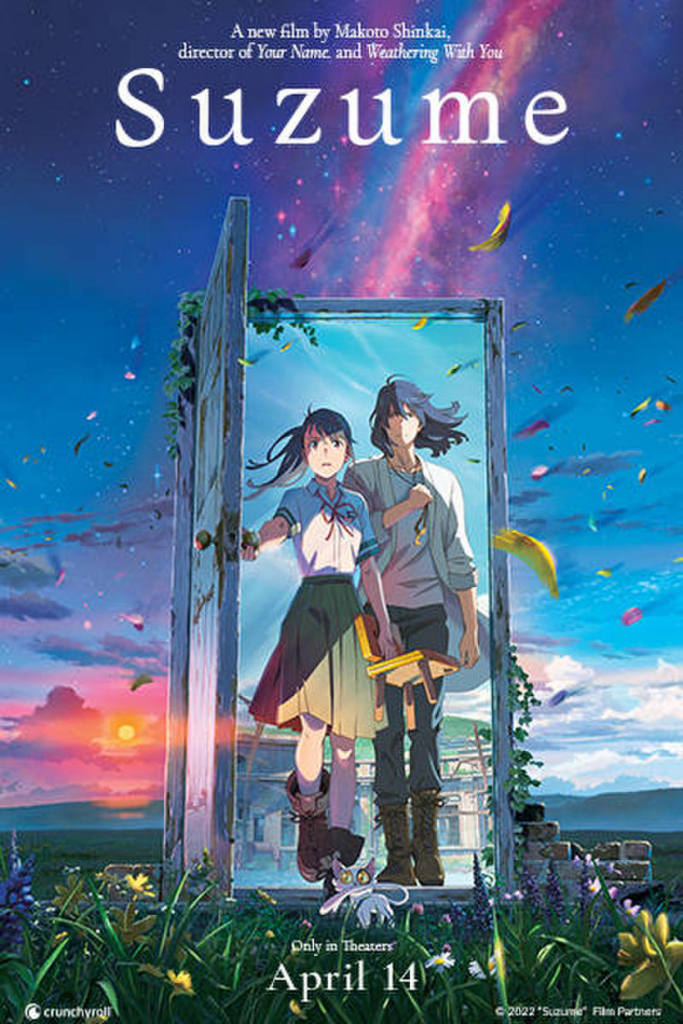 SUZUME (2022)
Monday, April 17, 7 pm
As the skies turn red and the planet trembles, Japan stands on the brink of disaster. However, a determined teenager named Suzume sets out on a mission to save her country. Able to see supernatural forces that others cannot, it's up to her to close the mysterious doors that are spreading chaos across the land. A perilous journey awaits as the fate of Japan rests on her shoulders.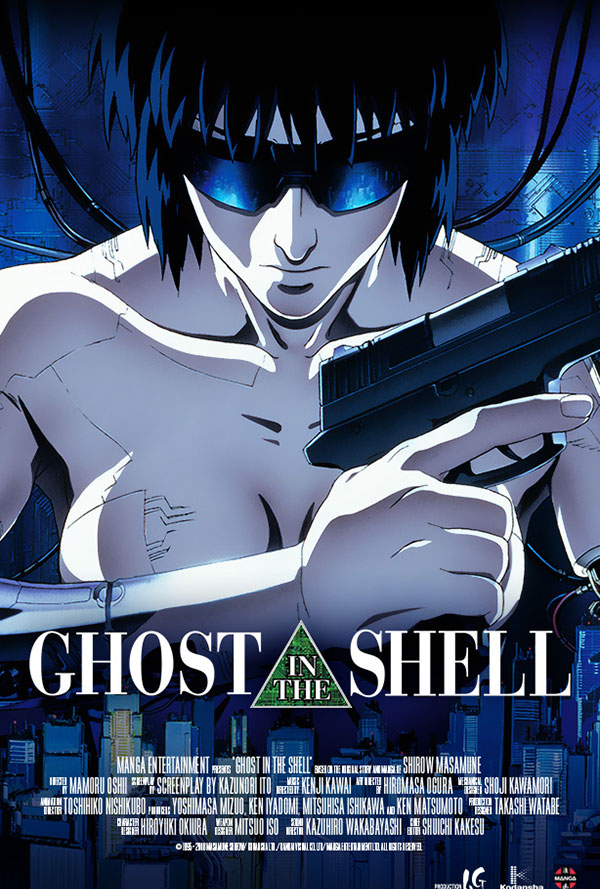 GHOST IN THE SHELL (1995)
Monday, April 24, 7 pm
A cyborg policewoman and her partner hunt a mysterious and powerful hacker called the Puppet Master.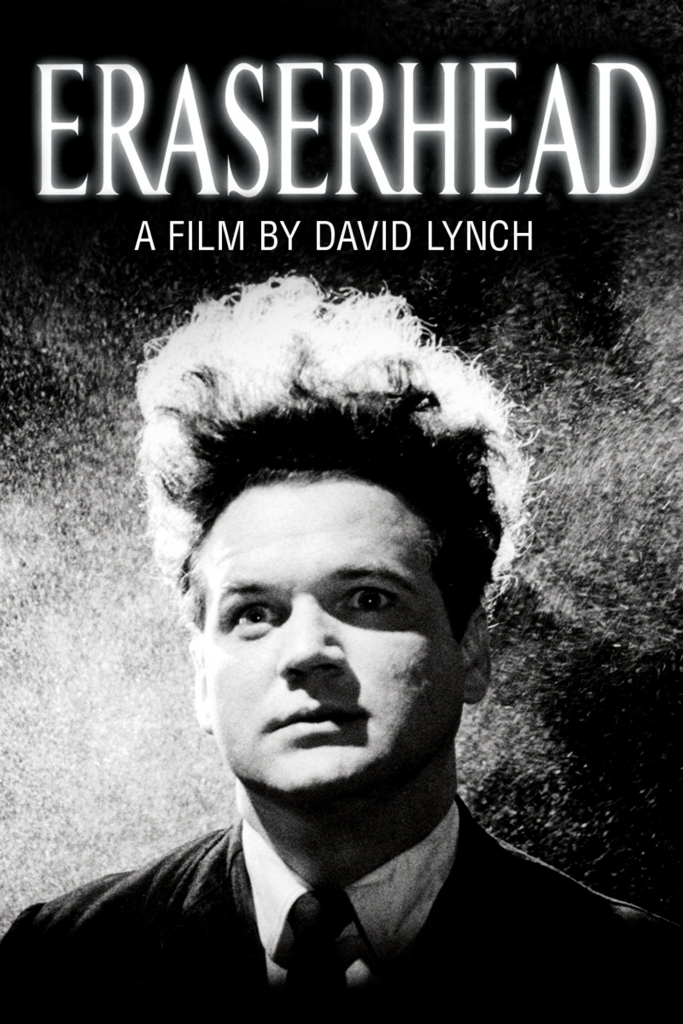 ERASERHEAD (1977)
Monday, May 1, 7 pm
Henry Spencer tries to survive his industrial environment, his angry girlfriend, and the unbearable screams of his newly born mutant child.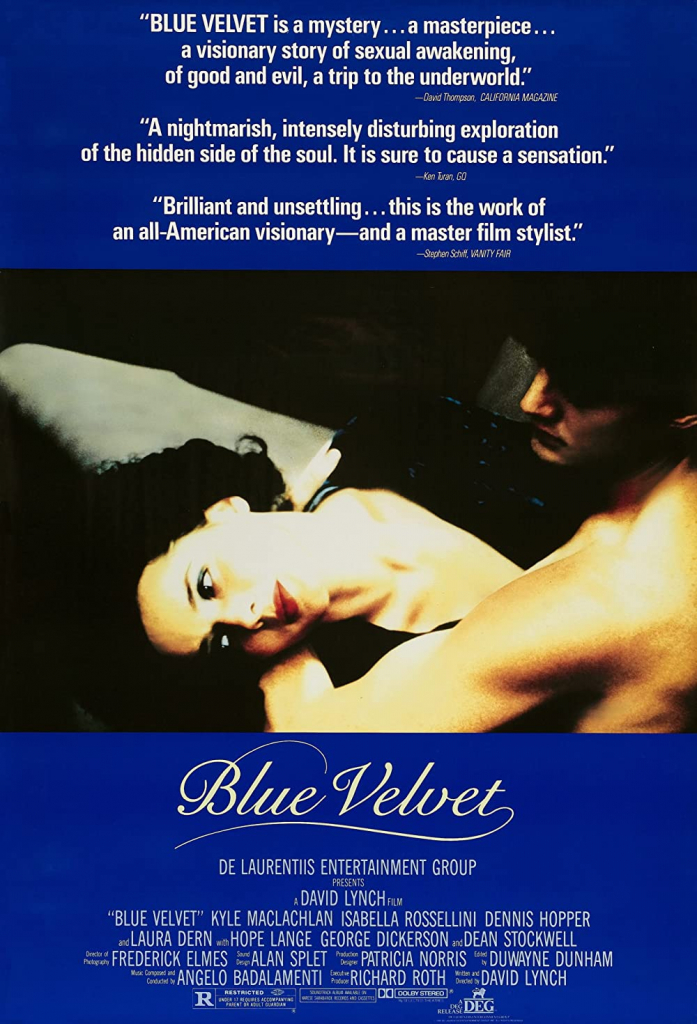 BLUE VELVET (1986)
Monday, May 8, 7 pm
College student Jeffrey Beaumont (Kyle MacLachlan) returns home after his father has a stroke. When he discovers a severed ear in an abandoned field, Beaumont teams up with detective's daughter Sandy Williams (Laura Dern) to solve the mystery. They believe beautiful lounge singer Dorothy Vallens (Isabella Rossellini) may be connected with the case, and Beaumont finds himself becoming drawn into her dark, twisted world, where he encounters sexually depraved psychopath Frank Booth (Dennis Hopper).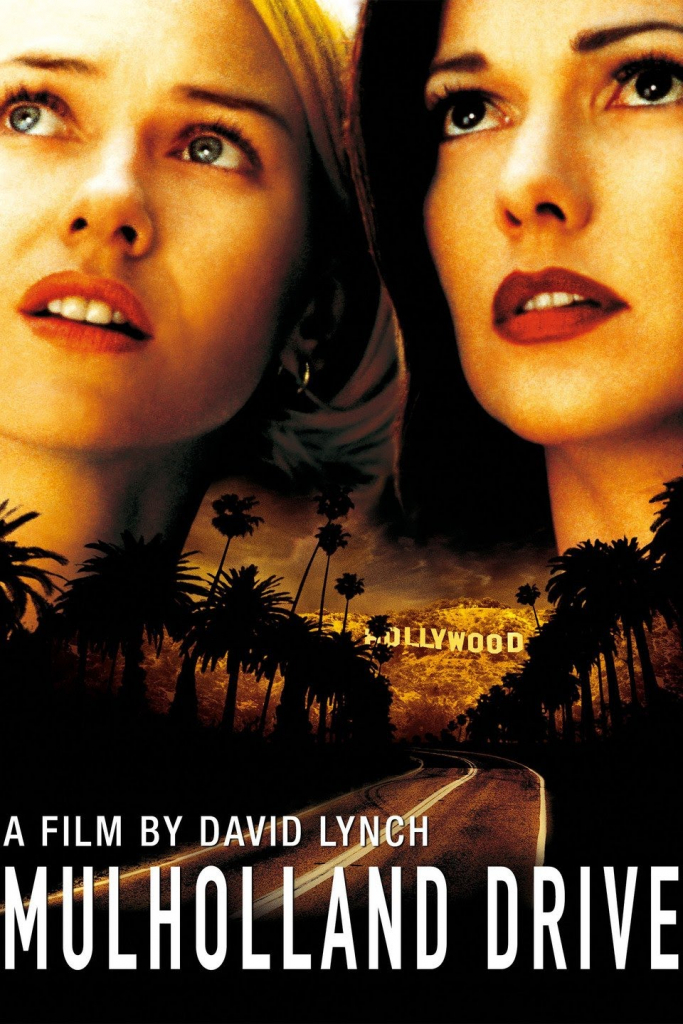 MULHOLLAND DRIVE (2001)
Monday, May 15, 7 pm
A dark-haired woman (Laura Elena Harring) is left amnesiac after a car crash. She wanders the streets of Los Angeles in a daze before taking refuge in an apartment. There she is discovered by Betty (Naomi Watts), a wholesome Midwestern blonde who has come to the City of Angels seeking fame as an actress. Together, the two attempt to solve the mystery of Rita's true identity. The story is set in a dream-like Los Angeles, spoilt neither by traffic jams nor smog.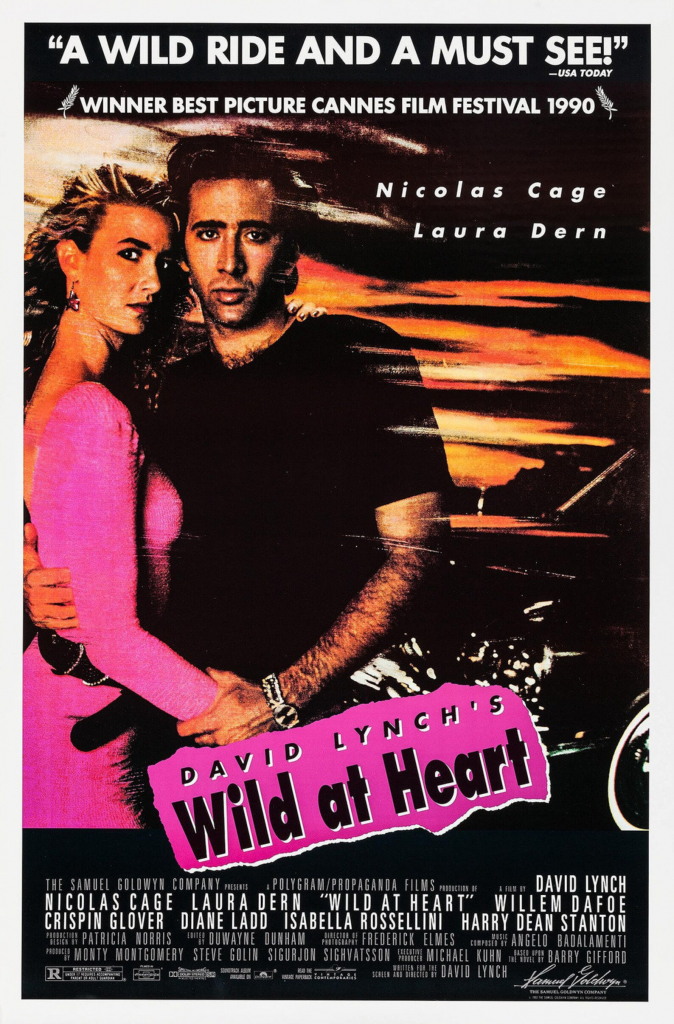 WILD AT HEART (1990)
Monday, May 22, 7 pm
After serving prison time for a self-defense killing, Sailor Ripley (Nicolas Cage) reunites with girlfriend Lula Fortune (Laura Dern). Lula's mother, Marietta (Diane Ladd), desperate to keep them apart, hires a hit man to kill Sailor. But he finds a whole new set of troubles when he and Bobby Peru (Willem Dafoe), an old buddy who's also out to get Sailor, try to rob a store. When Sailor lands in jail yet again, the young lovers appear further than ever from the shared life they covet.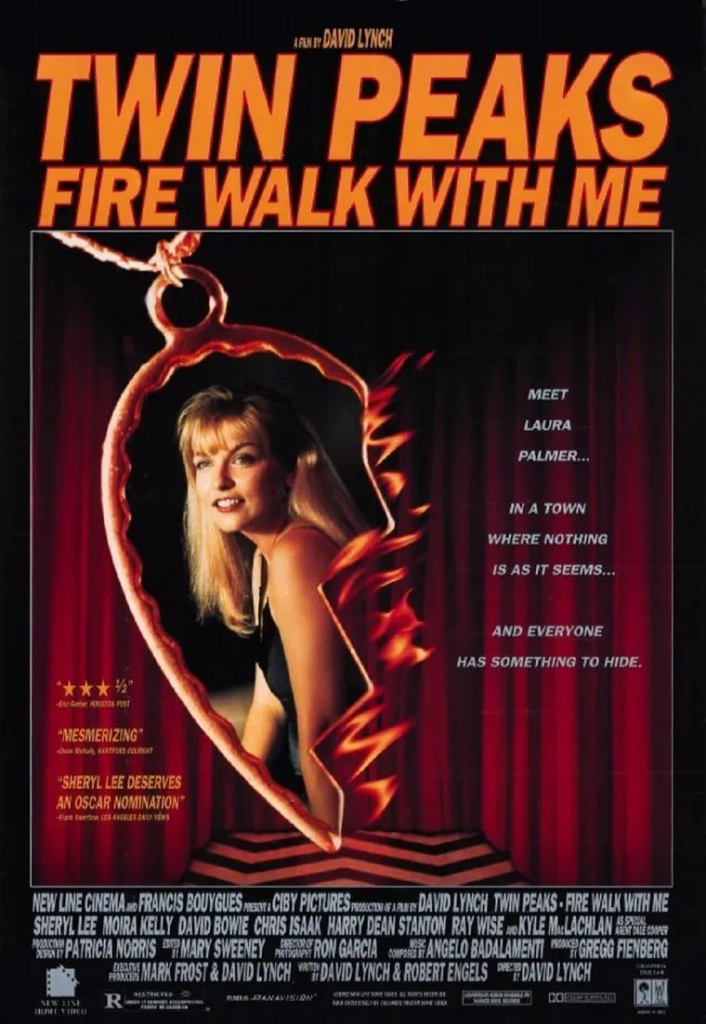 TWIN PEAKS: FIRE WALK WITH ME (1992)
Monday, May 29, 7 pm
In the folksy town of Deerfield, WA, FBI Agent Desmond (Chris Isaak) inexplicably disappears while hunting for the man who murdered a teen girl. The killer is never apprehended, and, after experiencing dark visions and supernatural encounters, Agent Dale Cooper (Kyle MacLachlan) chillingly predicts that the culprit will claim another life. Meanwhile, in the similarly cozy town of Twin Peaks, hedonistic beauty Laura Palmer (Sheryl Lee) hangs with lowlifes and seems destined for a grisly fate.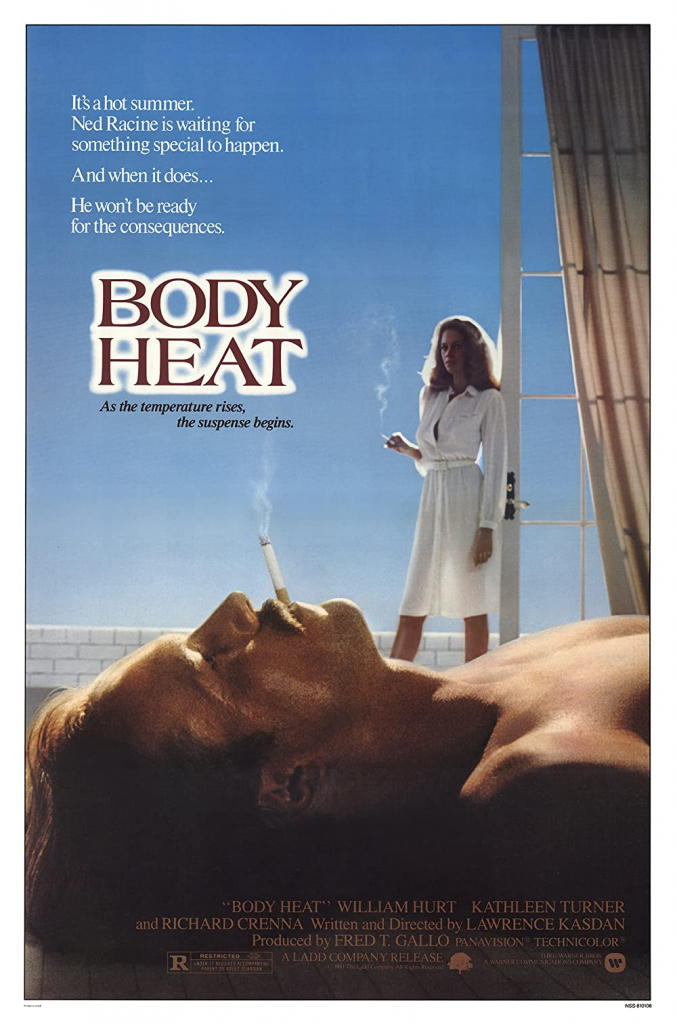 BODY HEAT (1981)
Monday, June 5, 7 pm
In the midst of a searing Florida heat wave, a woman persuades her lover, a small-town lawyer, to murder her rich husband.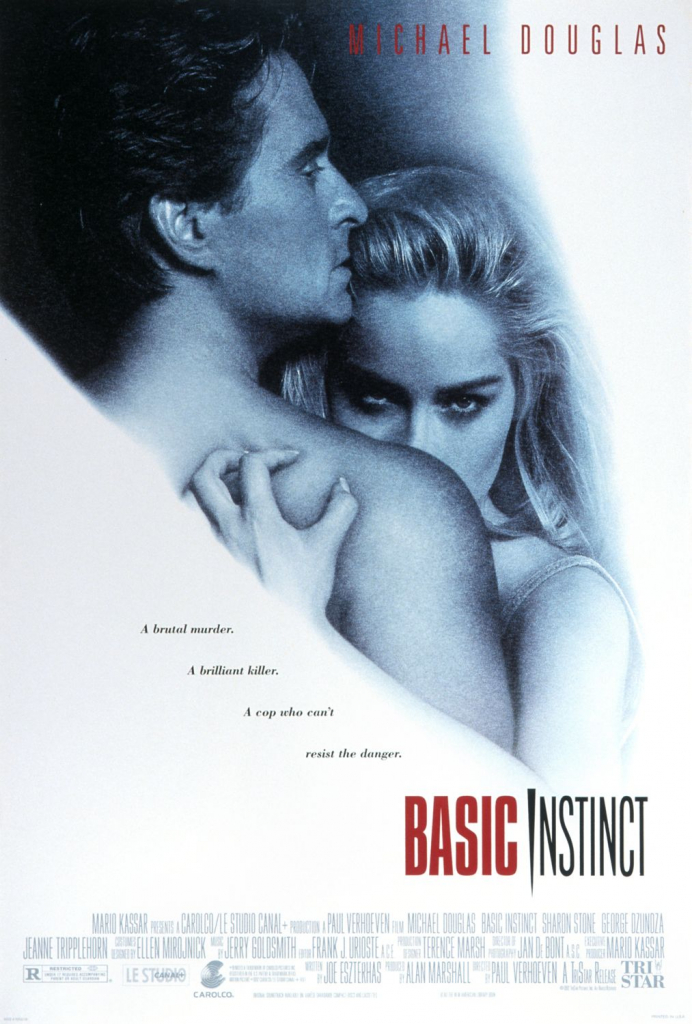 BASIC INSTINCT (1992)
Monday, June 12, 7 pm
A violent police detective investigates a brutal murder that might involve a manipulative and seductive novelist.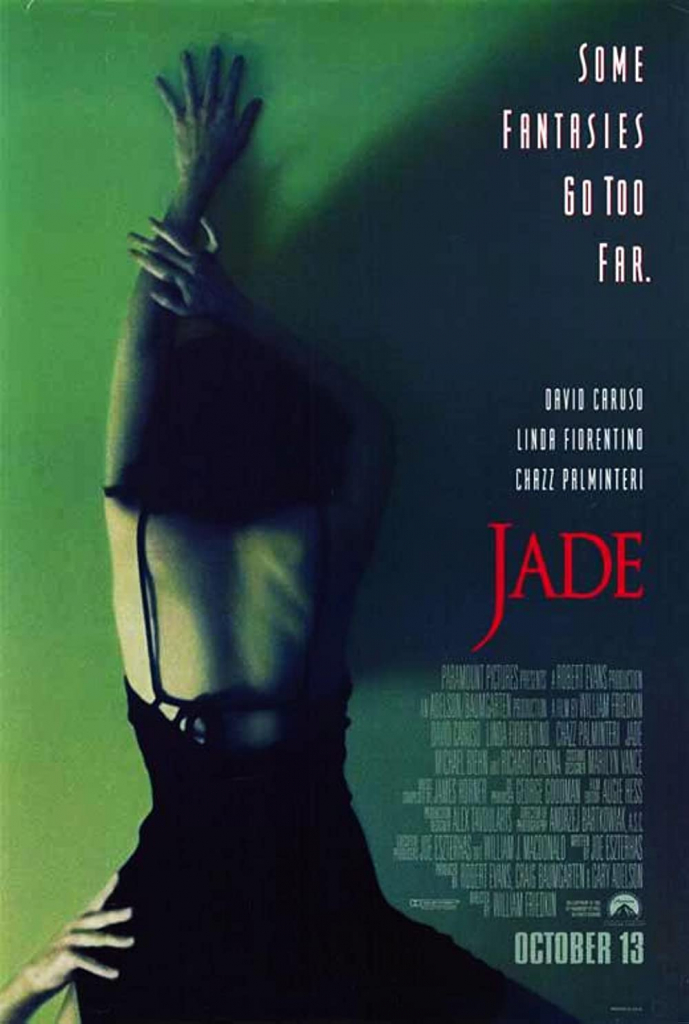 JADE (1995)
Monday, June 19, 7 pm
A bright assistant D.A. investigates a gruesome hatchet murder and hides a clue he found at the crime scene. Under professional threats and an attempt on his life, he goes on heartbroken because evidence point to the woman he still loves.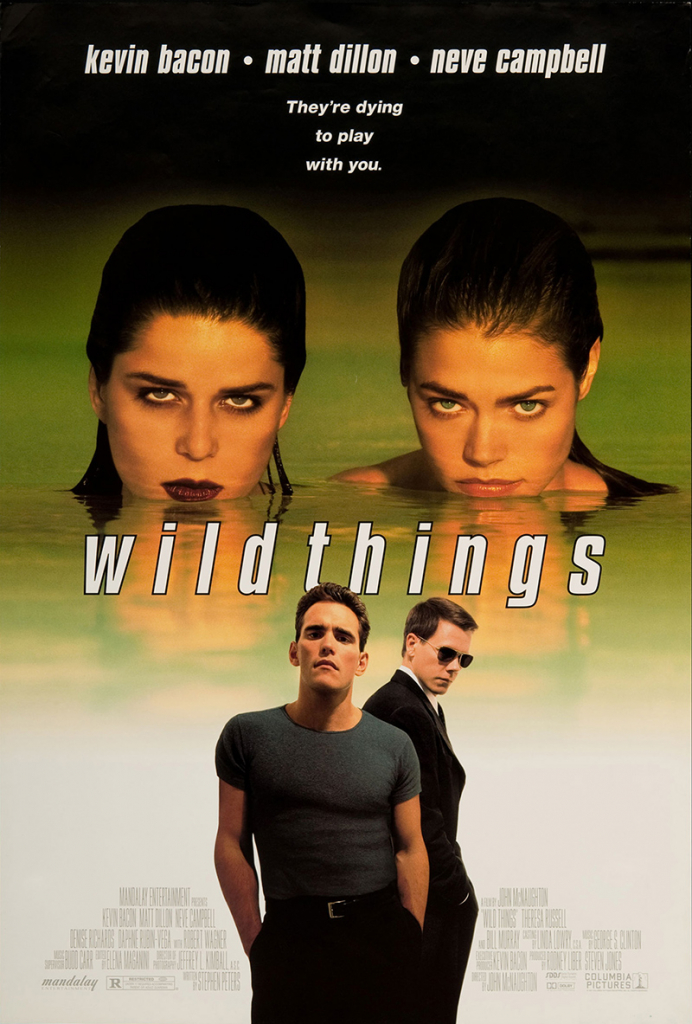 WILD THINGS (1998)
Monday, June 26, 7 pm
A police detective uncovers a conspiracy behind a case involving a high-school guidance counselor when accusations of rape are made against him by two female students.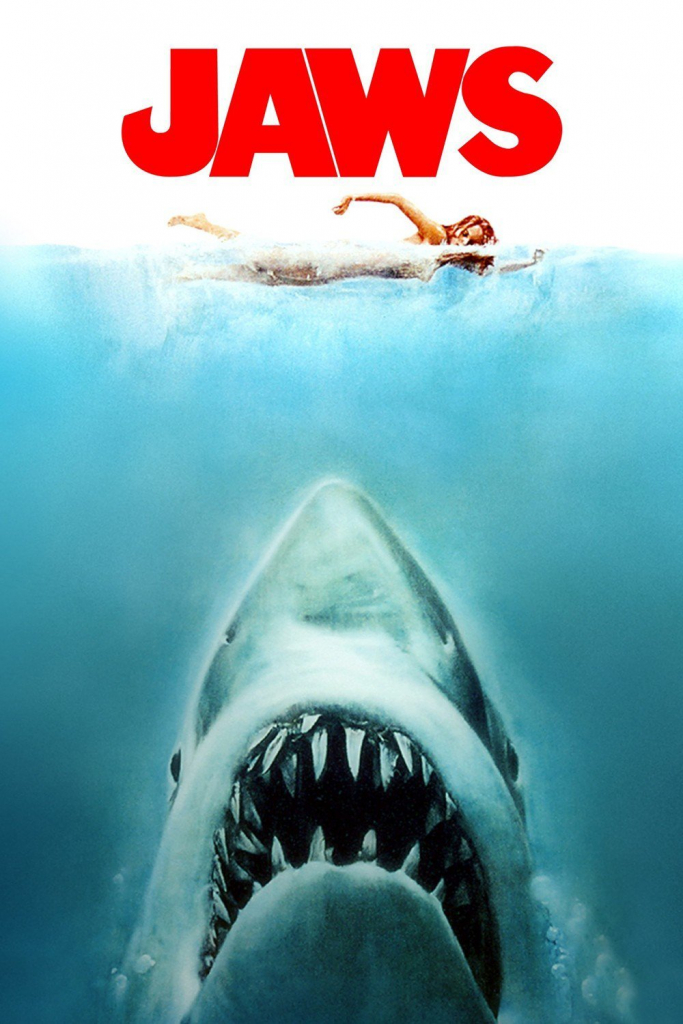 JAWS (1975)
Monday, July 3, 7 pm
When a killer shark unleashes chaos on a beach community off Cape Cod, it's up to a local sheriff, a marine biologist, and an old seafarer to hunt the beast down.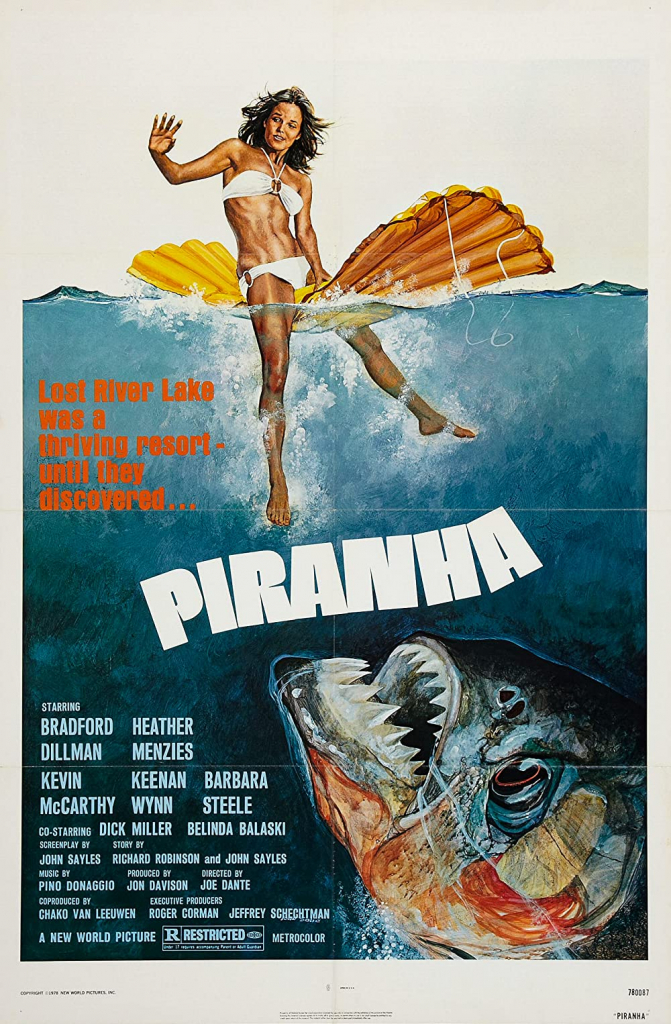 PIRANHA (1978)
Monday, July 10, 7 pm
When flesh-eating piranhas are accidentally released into a summer resort's rivers, the guests become their next meal.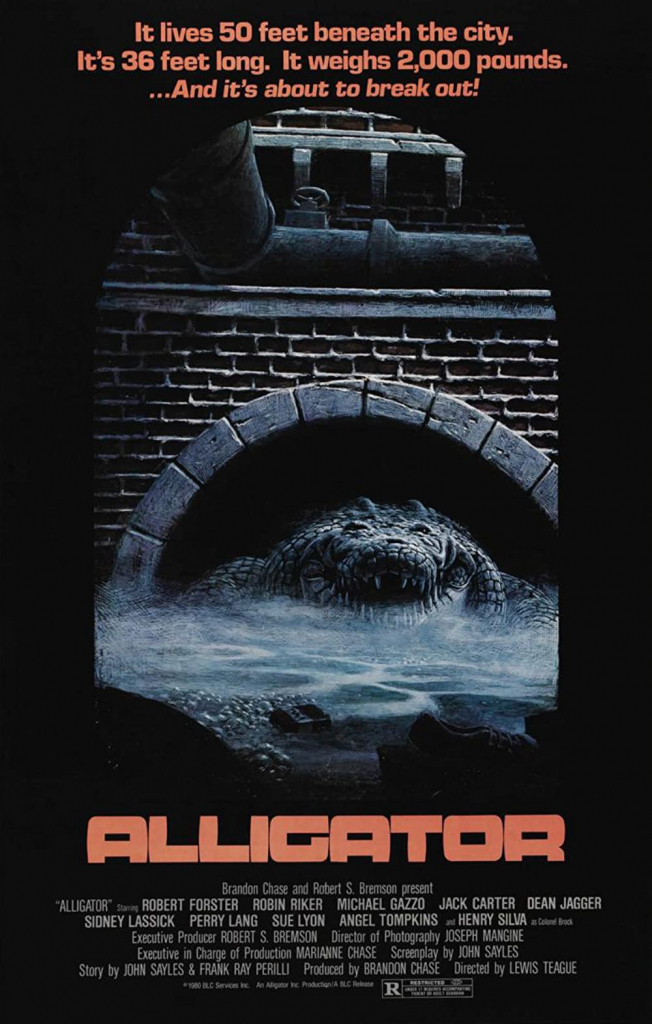 ALLIGATOR (1980)
Monday, July 17, 7 pm
A pet baby alligator is flushed down a toilet and survives in the city sewers. Twelve years later, it grows to an enormous size thanks to a diet of discarded laboratory dogs injected with growth hormones. Now, humans have entered the menu.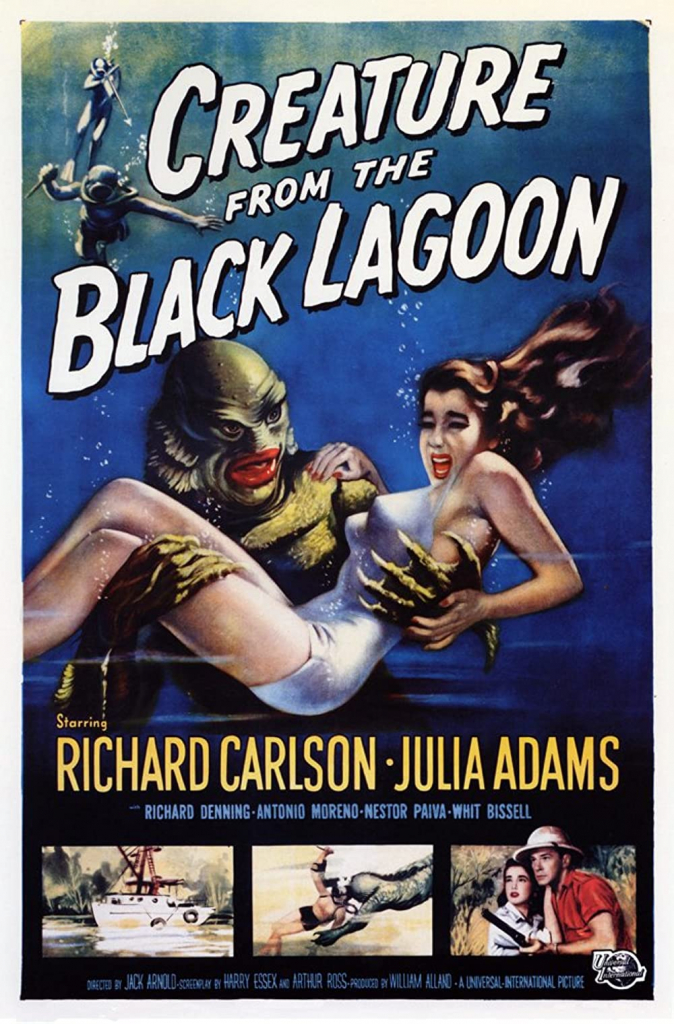 CREATURE FROM THE BLACK LAGOON (1954)
Monday, July 24, 7 pm
A strange prehistoric beast lurks in the depths of the Amazonian jungle. A group of scientists try to capture the animal and bring it back to civilization for study.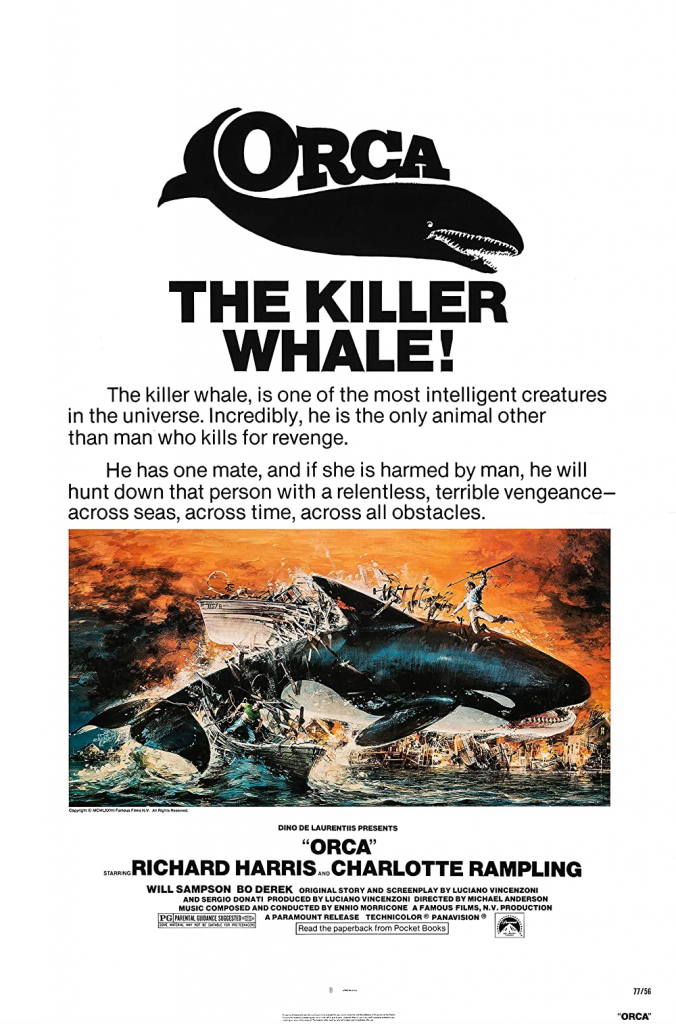 ORCA (1977)
Monday, July 31, 7 pm
A hunter squares off against a killer whale seeking vengeance for the death of its mate.
WEIRD SCIENCE (1985)
Monday, August 7, 7 pm
Two high-school nerds use a computer program to literally create the perfect woman, who promptly turns their lives upside-down.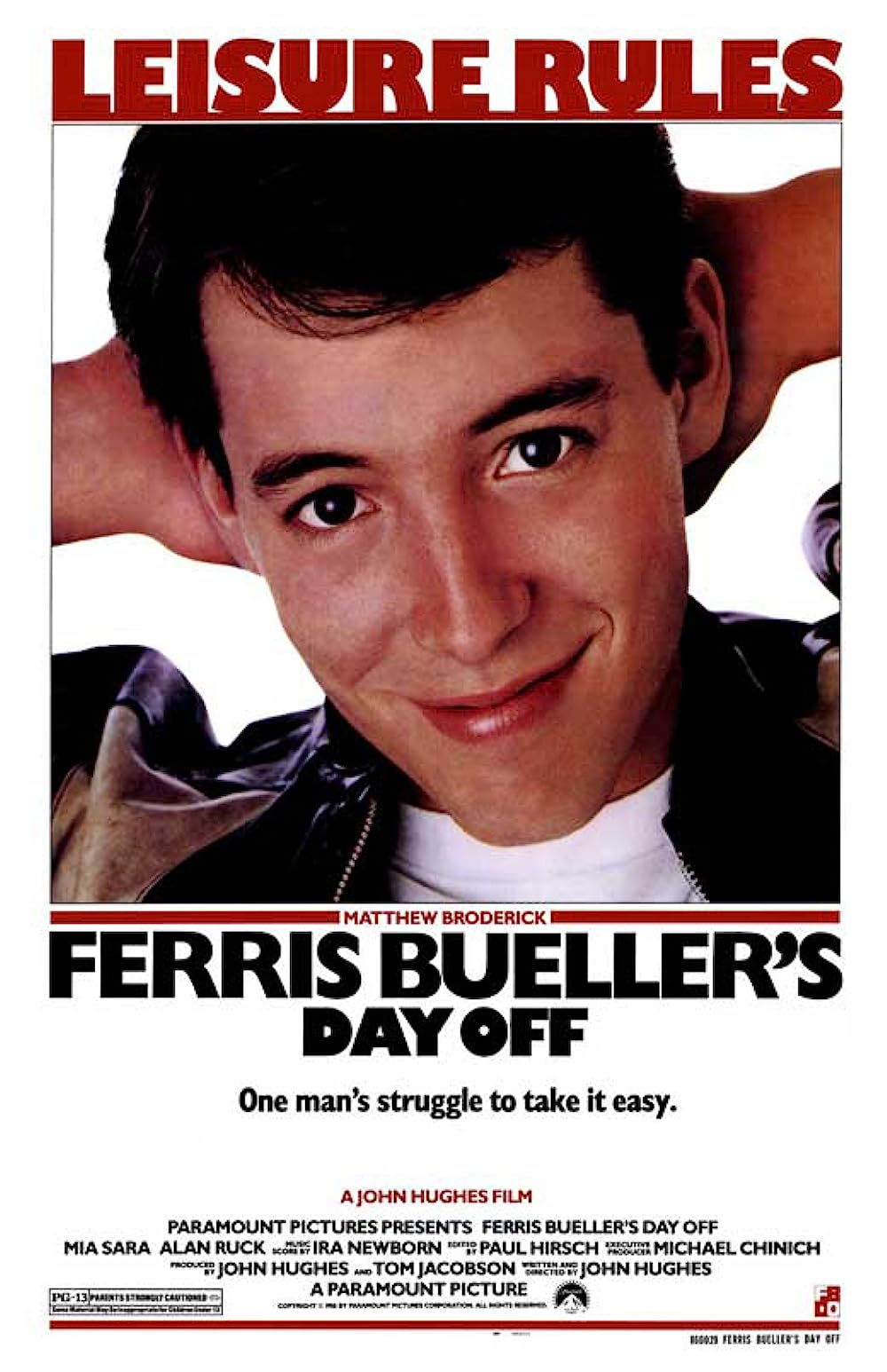 FERRIS BUELLER'S DAY OFF (1986)
Monday, August 14, 7 pm
Ferris Bueller (Matthew Broderick) has an uncanny skill at cutting classes and getting away with it. Intending to make one last duck-out before graduation, Ferris calls in sick, "borrows" a Ferrari, and embarks on a one-day journey through the streets of Chicago. On Ferris' trail is high school principal Rooney (Jeffrey Jones), determined to catch him in the act.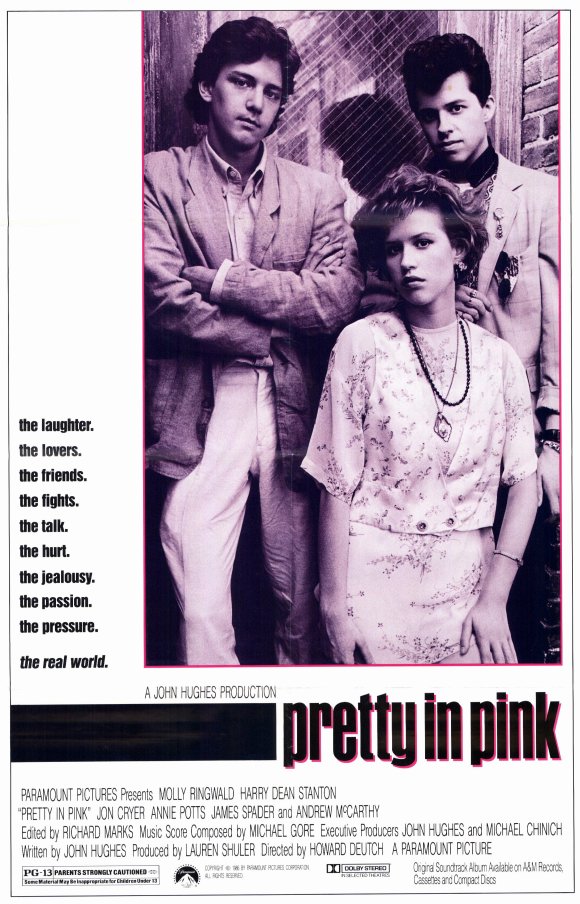 PRETTY IN PINK (1986)
Monday, August 21, 7 pm
A poor girl must choose between the affections of dating her childhood sweetheart, or a rich but sensitive playboy.
THE BREAKFAST CLUB (1985)
Monday, August 28, 7 pm
Five high school students from different walks of life endure a Saturday detention under a power-hungry principal (Paul Gleason). The disparate group includes rebel John (Judd Nelson), princess Claire (Molly Ringwald), outcast Allison (Ally Sheedy), brainy Brian (Anthony Michael Hall) and Andrew (Emilio Estevez), the jock. Each has a chance to tell his or her story, making the others see them a little differently — and when the day ends, they question whether school will ever be the same.

STOP IN
2254 East Main Street