A CASE OF THE MONDAYS
Each month in 2023, the Drexel Theatre will screen a series of films based on a theme or a retrospective of the work of some of the world's best filmmakers and performers.
In February, the Drexel gets sentimental every Monday with our series "Love Is in the Air." First, we'll leap into the arms of Patrick Swayze in Dirty Dancing, then follow Ryan Gosling and Rachel McAdams' love affair in The Notebook, mess up a wedding and a few friendships with Bridesmaids, and finally take a trip to Paris in Richard Linklater's Before Sunrise.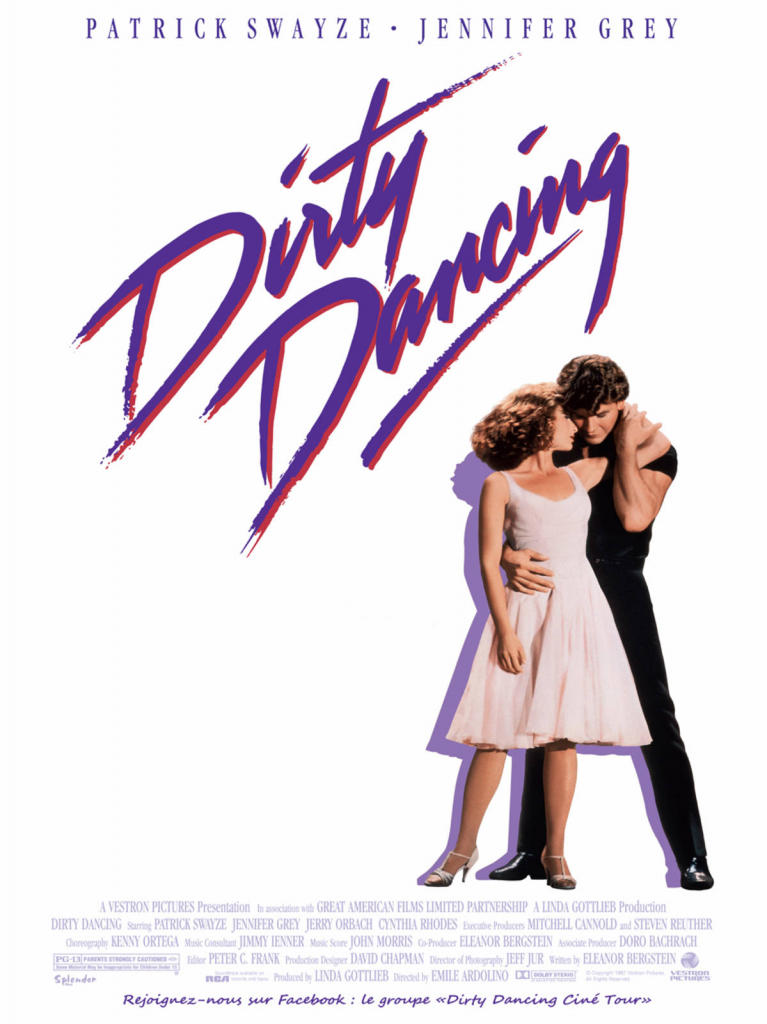 DIRTY DANCING (1987)
Monday, February 6, 7 pm
Baby (Jennifer Grey) is one listless summer away from the Peace Corps. Hoping to enjoy her youth while it lasts, she's disappointed when her summer plans deposit her at a sleepy resort in the Catskills with her parents. Her luck turns around, however, when the resort's dance instructor, Johnny (Patrick Swayze), enlists Baby as his new partner, and the two fall in love. Baby's father forbids her from seeing Johnny, but she's determined to help him perform the last big dance of the summer.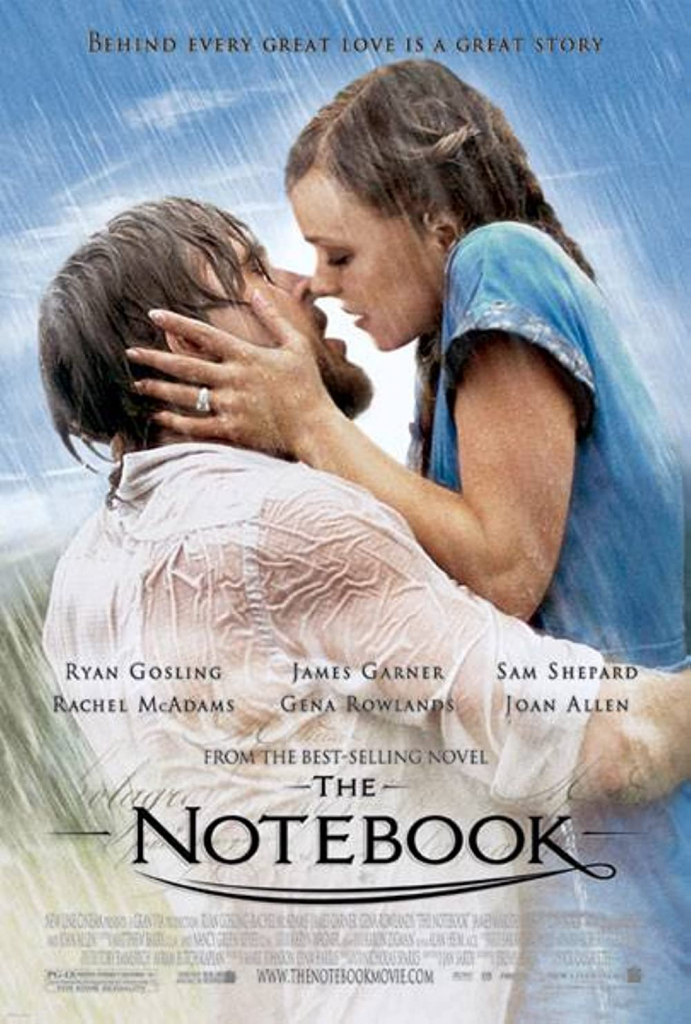 THE NOTEBOOK (2004)
Monday, February 13, 7 pm
In 1940s South Carolina, mill worker Noah Calhoun (Ryan Gosling) and rich girl Allie (Rachel McAdams) are desperately in love. But her parents don't approve. When Noah goes off to serve in World War II, it seems to mark the end of their love affair. In the interim, Allie becomes involved with another man (James Marsden). But when Noah returns to their small town years later, on the cusp of Allie's marriage, it soon becomes clear that their romance is anything but over.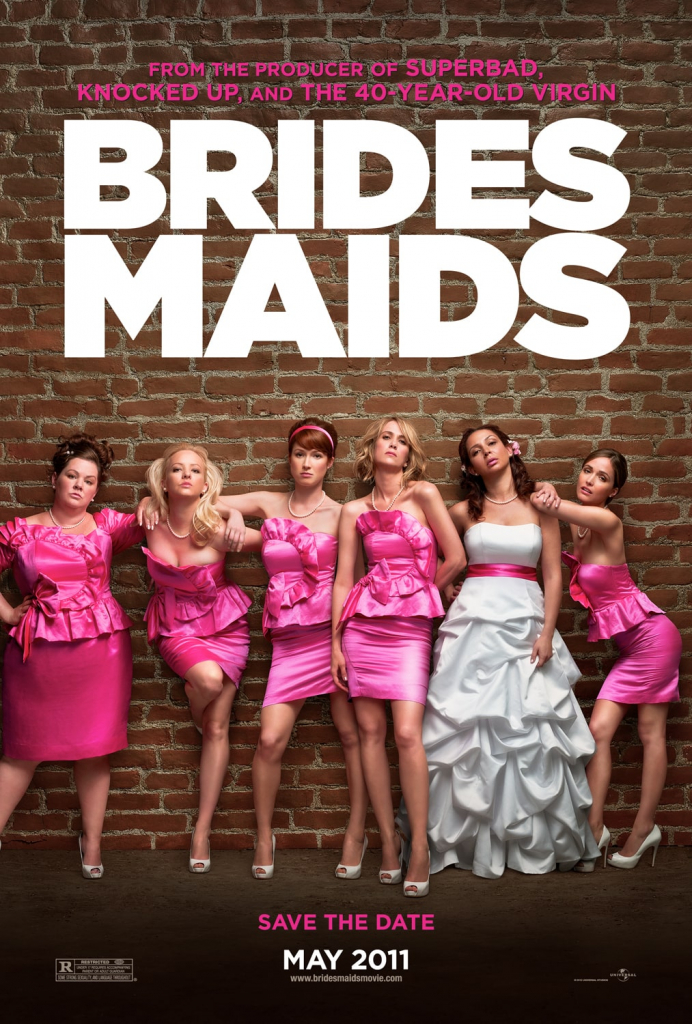 BRIDESMAIDS (2011)
Monday, February 20, 7 pm
Annie (Kristen Wiig) is a single woman whose own life is a mess, but when she learns that her lifelong best friend, Lillian (Maya Rudolph), is engaged, she has no choice but to serve as the maid of honor. Though lovelorn and almost penniless, Annie, nevertheless, winds her way through the strange and expensive rituals associated with her job as the bride's go-to gal. Determined to make things perfect, she gamely leads Lillian and the other bridesmaids down the wild road to the wedding.
BEFORE SUNRISE (1995)
Monday, February 27, 7 pm
A young man and woman meet on a train in Europe, and wind up spending one evening together in Vienna. Unfortunately, both know that this will probably be their only night together.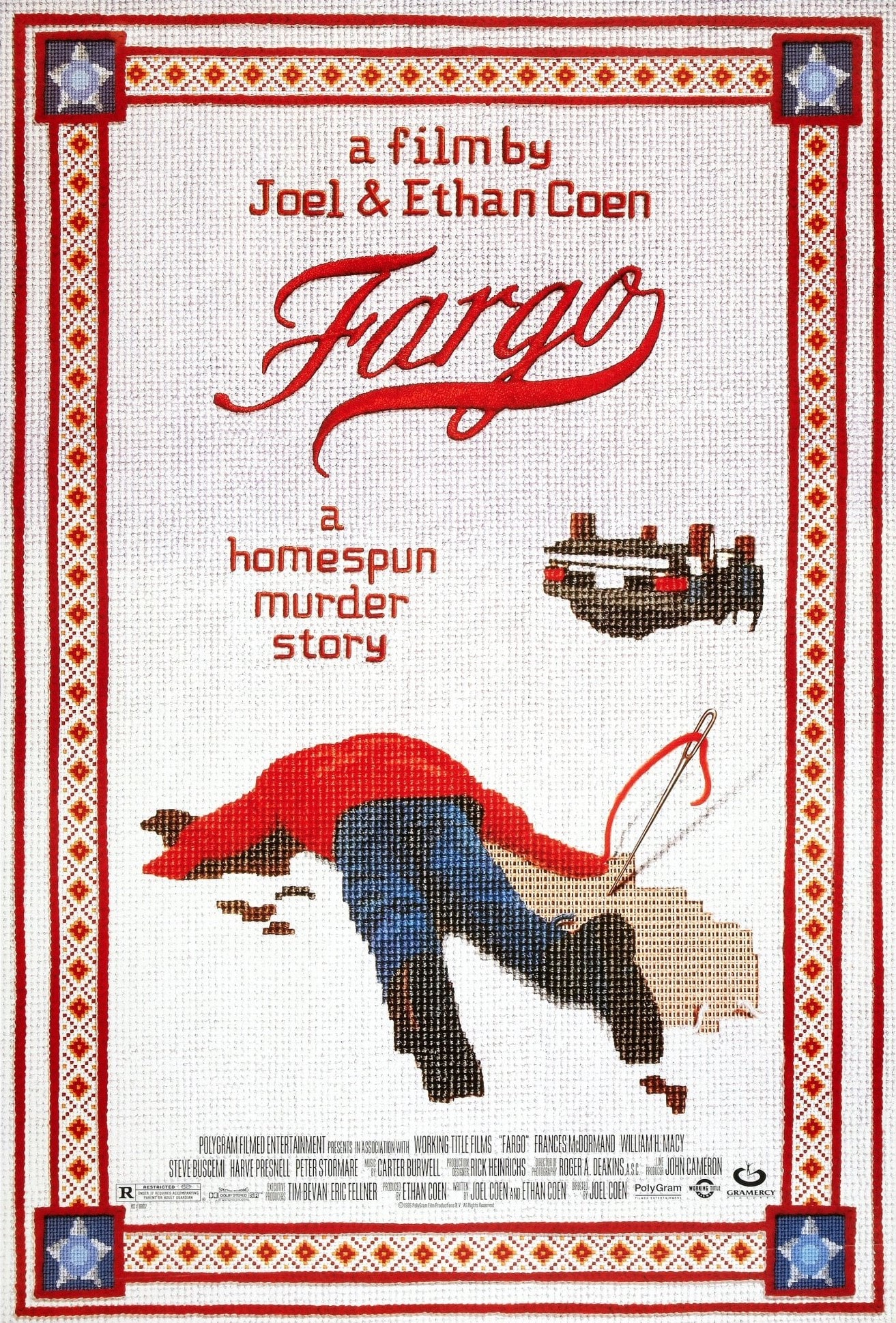 FARGO (1996)
Monday, January 9, 7 pm
Fargo is a 1996 black comedy crime film written, produced, and directed by Joel and Ethan Coen. Frances McDormand stars as Marge Gunderson, a pregnant Minnesota police chief investigating a triple homicide that takes place after a desperate car salesman (William H. Macy) hires two criminals (Steve Buscemi and Peter Stormare) to kidnap his wife in order to extort a hefty ransom from her wealthy father (Harve Presnell).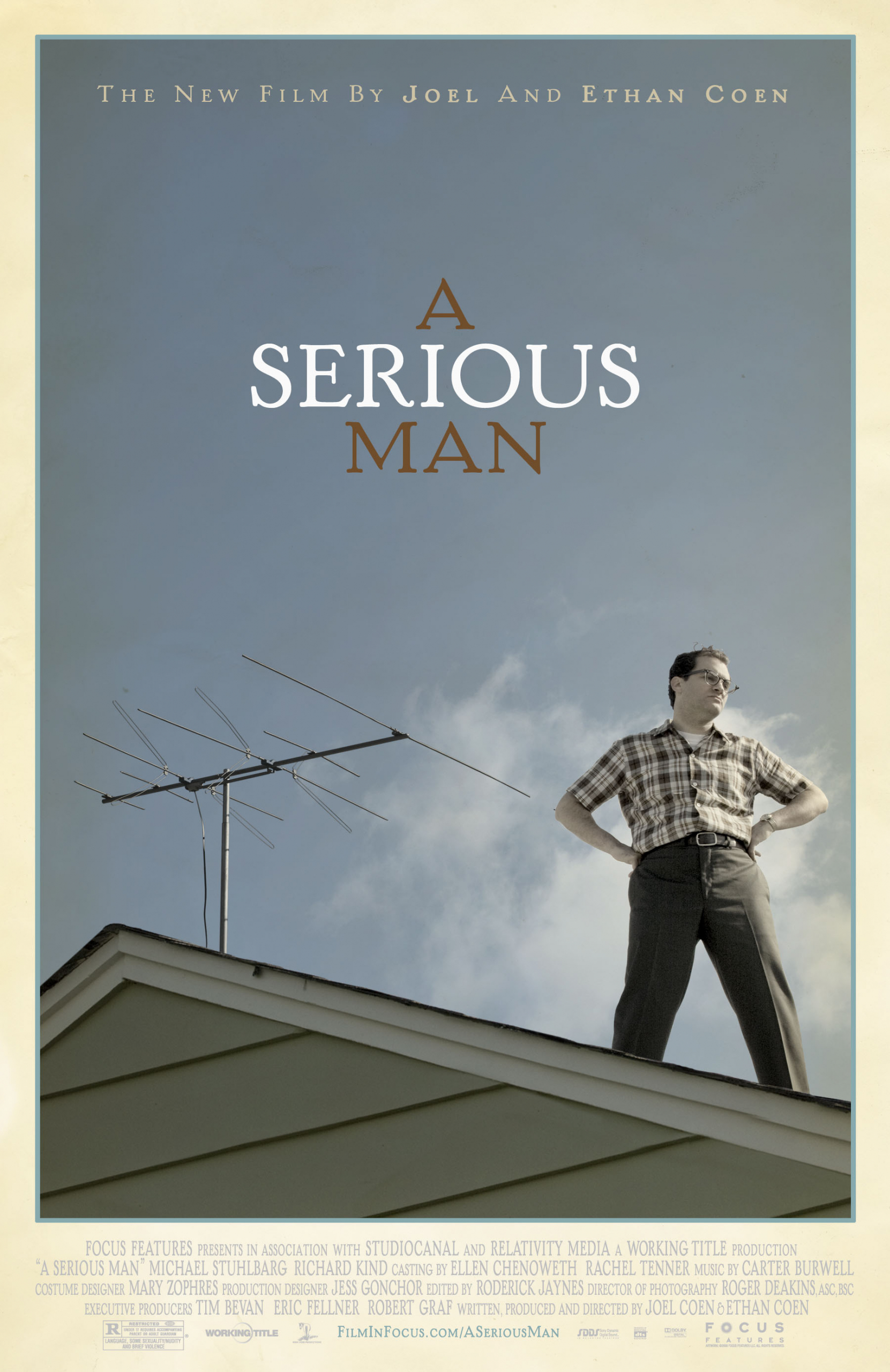 A SERIOUS MAN (2009)
Monday, January 16, 7 pm
Larry Gopnik (Michael Stuhlbarg) is a physics professor at a 1960s university, but his life is coming apart at the seams. His wife (Sari Lennick) is leaving him, his jobless brother (Richard Kind) has moved in, and someone is trying to sabotage his chances for tenure. Larry seeks advice from three different rabbis, but whether anyone can help him overcome his many afflictions remains to be seen.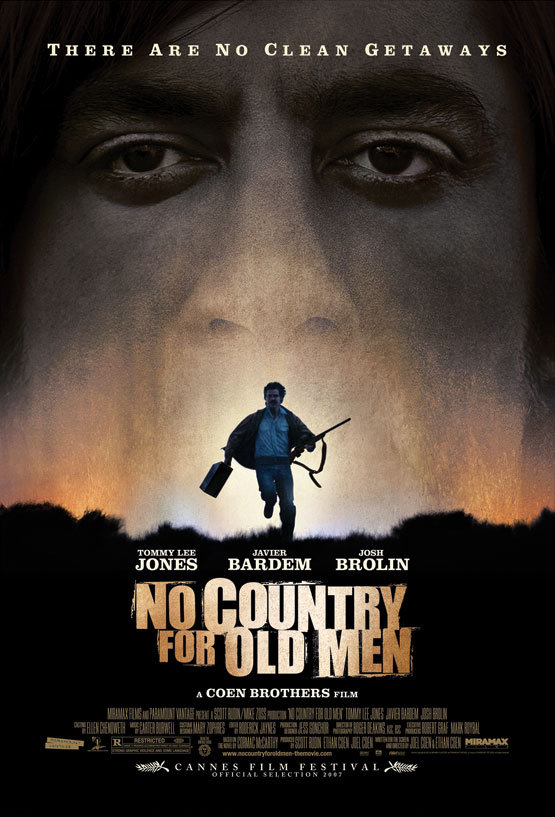 NO COUNTRY FOR OLD MEN (2007)
Monday, January 23, 7 pm
While out hunting, Llewelyn Moss (Josh Brolin) finds the grisly aftermath of a drug deal. Though he knows better, he cannot resist the cash left behind and takes it with him. The hunter becomes the hunted when a merciless killer named Chigurh (Javier Bardem) picks up his trail. Also looking for Moss is Sheriff Bell (Tommy Lee Jones), an aging lawman who reflects on a changing world and a dark secret of his own, as he tries to find and protect Moss.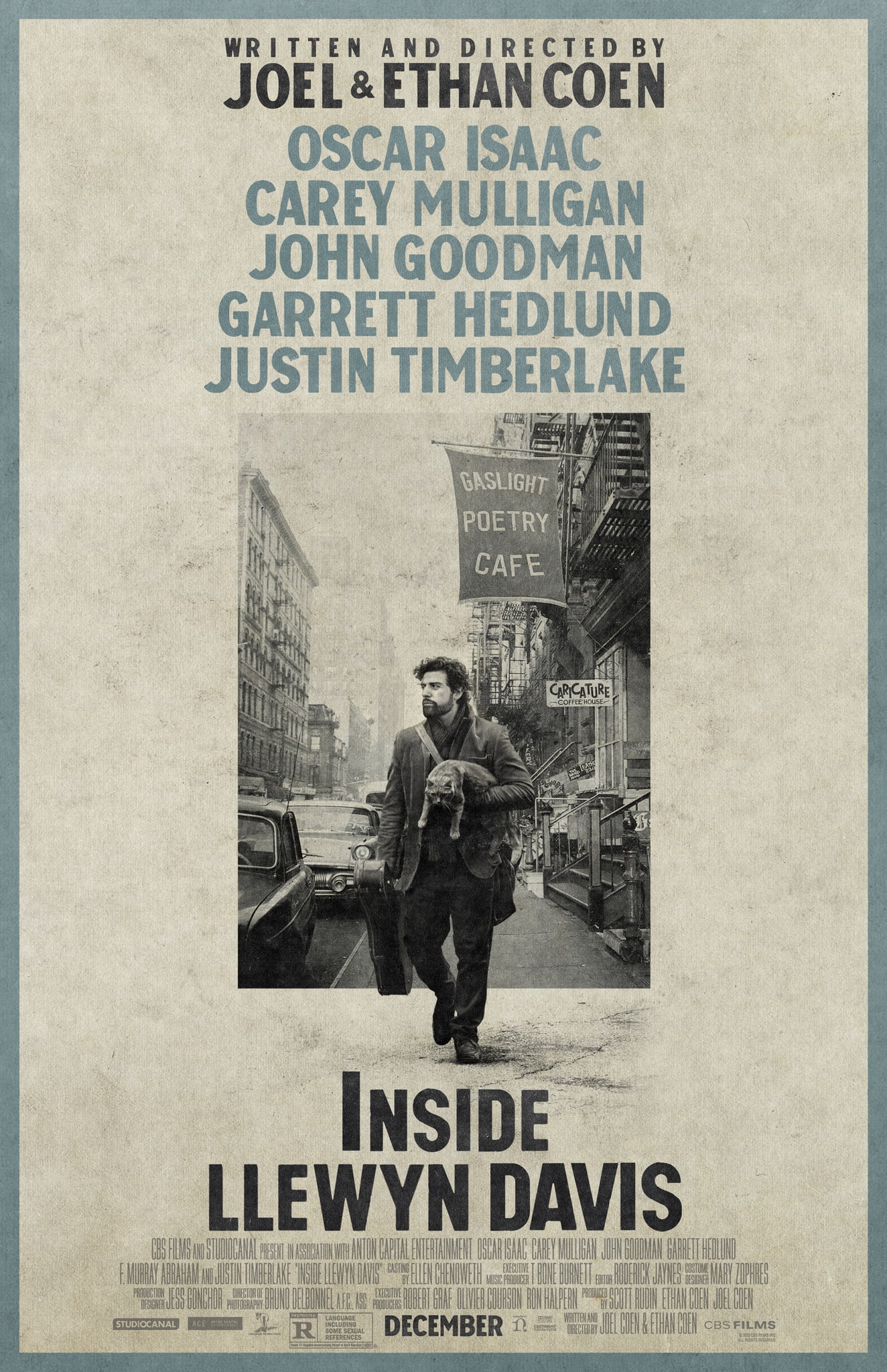 INSIDE LLEWYN DAVIS (2013)
Monday, January 30, 7 pm
In 1961 New York City, folk singer Llewyn Davis (Oscar Isaac) is at a crossroads. Guitar in hand, he struggles against seemingly insurmountable obstacles to make a name for himself in the music world, but so far, success remains elusive. Relying on the kindness of both friends and strangers, Llewyn embarks on an odyssey that takes him from the streets of Greenwich Village to a Chicago club, where awaits a music mogul who could give him the big break that he desperately needs.

STOP IN
2254 East Main Street