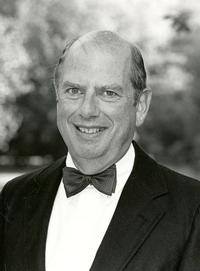 In Memoriam – Robert Lazarus Jr.
We lost Bob Lazarus this week. Bob was a founding board member of Friends of the Drexel and our first ever "Drexel Hero" honoree. Bob loved this theatre and our community. His contributions to the arts, social justice and civic life in Columbus have set the example for so many of us who were privileged to know him and learn from him. Bob saved the Ohio Theatre and founded CAPA 44 years ago. Today, coming full circle, CAPA manages our beloved Drexel which Bob has also saved. We will be forever in his debt and we will miss this gentle and good man. Our thoughts and prayers are with Mary and her family. On behalf of a grateful Board and the Drexel community, may Bob's memory be for a blessing.
Richard A. Stoff
Chairman of the Board
Friends of the Drexel, Inc.