DETAILS
Even though you may not be able to come to the Drexel to watch a film, we are still committed to promoting and showcasing the unique and artistic blend of films you enjoy when visiting our theatre. That's why we are partnering with several of our film distributors to create a virtual screening experience.
If you go to the provided links, you will be able to buy a ticket to screen the films for a period of time (48 hours) with part of the proceeds going to the Drexel Theatre. This is a great way to support both the Drexel and independent film.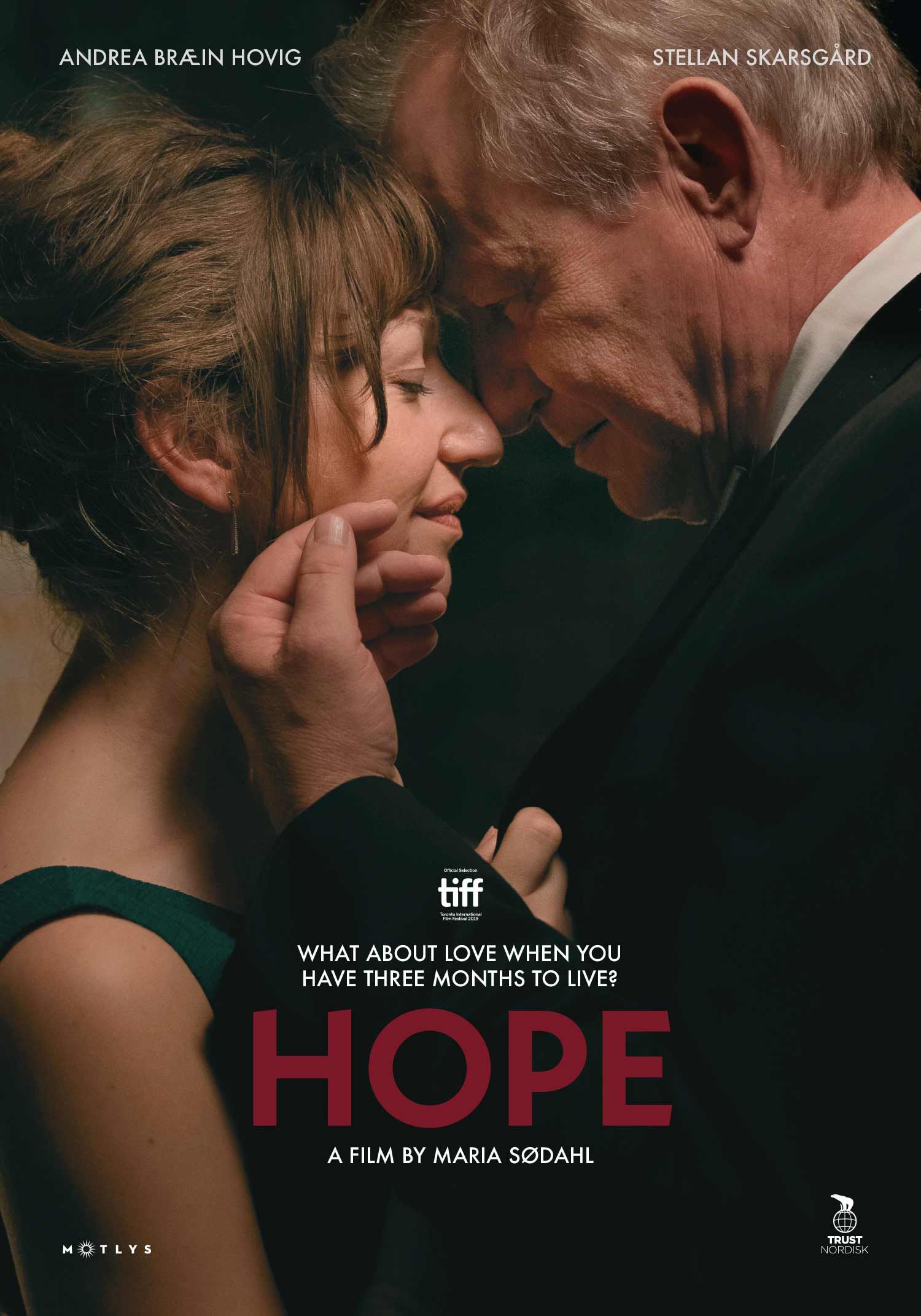 HOPE
Based on filmmaker's, Maria Sødah, own experiences — Hope is the story of Anja and Tomas, longtime romantic partners whose large, blended family is upended when Anja receives a grave medical diagnosis.
Anja (43) lives with Tomas (59) in a large family of biological children and stepchildren. For a number of years, the two adults have grown independent of each other, with creative jobs in parallel worlds. When Anja gets a terminal cancer diagnosis, their modern life breaks down and exposes neglected love. Alone with her grief and her fears, Anja realizes that she needs Tomas' full help and support. It's their only chance. How else will their children find the strength once she is gone, if their parents are unable to weather the storm together? Anja and Tomas are thrown into a crash course in mutual trust, and eventually a joint struggle, to deal with this unexpected and premature death. By getting to know each other anew, they unconsciously become the principal characters in a love story where they finally learn to truly love each other after a long life together.
"Intensely moving…highly satisfying adult drama."
—David Rooney, The Hollywood Reporter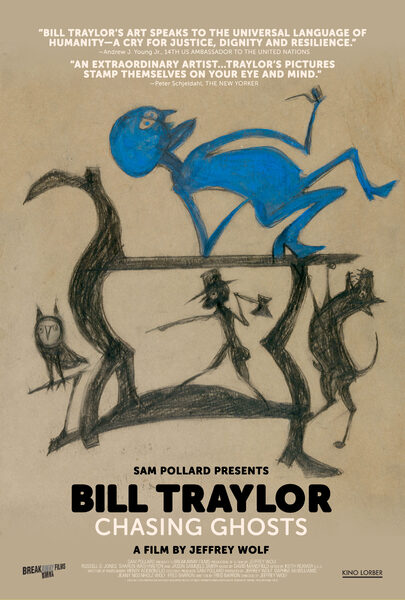 BILL TRAYLOR: CHASING GHOSTS
This illuminating documentary explores the life of a unique American artist, a man with a remarkable and unlikely biography. Bill Traylor was born into slavery in 1853 on a cotton plantation in rural Alabama. After the Civil War, Traylor continued to farm the land as a sharecropper until the late 1920s. Aging and alone, he moved to Montgomery and worked odd jobs in the thriving segregated black neighborhood. A decade later, in his late '80s, Traylor became homeless and started to draw and paint, both memories from plantation days and scenes of a radically changing urban culture.
Having witnessed profound social and political change during a life spanning slavery, Reconstruction, Jim Crow segregation, and the Great Migration, Traylor devised his own visual language to translate an oral culture into something original, powerful, and culturally rooted. He made well over a thousand drawings and paintings between 1939-1942. This colorful, strikingly modernist work eventually led him to be recognized as one of America's greatest self-taught artists and the subject of a Smithsonian retrospective.
Using historical and cultural context, Bill Traylor: Chasing Ghosts brings the spirit and mystery of Traylor's incomparable art to life. Making dramatic and surprising use of tap dance and evocative period music, the film balances archival photographs and footage, insightful perspectives from his descendants, and Traylor's striking drawings and paintings to reveal one of America's most prominent artists to a wide audience.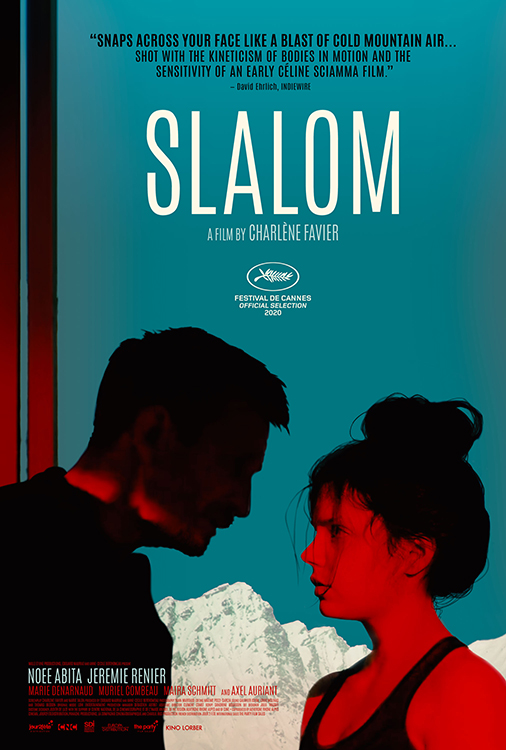 SLALOM
This riveting, Cannes-selected #MeToo drama from debut filmmaker Charlène Favier follows the relationship between a teenage ski prodigy and her predatory instructor, played by frequent Dardenne brothers collaborator Jérémie Renier. In a breakthrough role, Noée Abita plays 15-year-old Lyz, a high school student in the French Alps who has been accepted to an elite ski club known for producing some of the country's top professional athletes. Taking a chance on his new recruit, ex-champion turned coach Fred decides to mold Lyz into his shining star despite her lack of experience. Under his influence, she will have to endure more than the physical and emotional pressure of the training. Will Lyz's determination help her escape Fred's exploitative grip?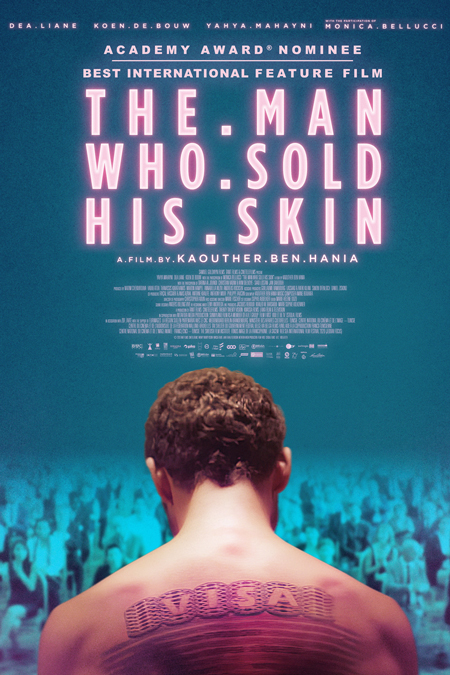 THE MAN WHO SOLD HIS SKIN
Sam Ali, a young sensitive and impulsive Syrian, left his country for Lebanon to escape the war. To be able to travel to Europe and live with the love of his life, he accepts to have his back tattooed by one of the World's most sulfurous contemporary artist. Turning his own body into a prestigious piece of art, Sam will however come to realize that his decision might actually mean anything but freedom.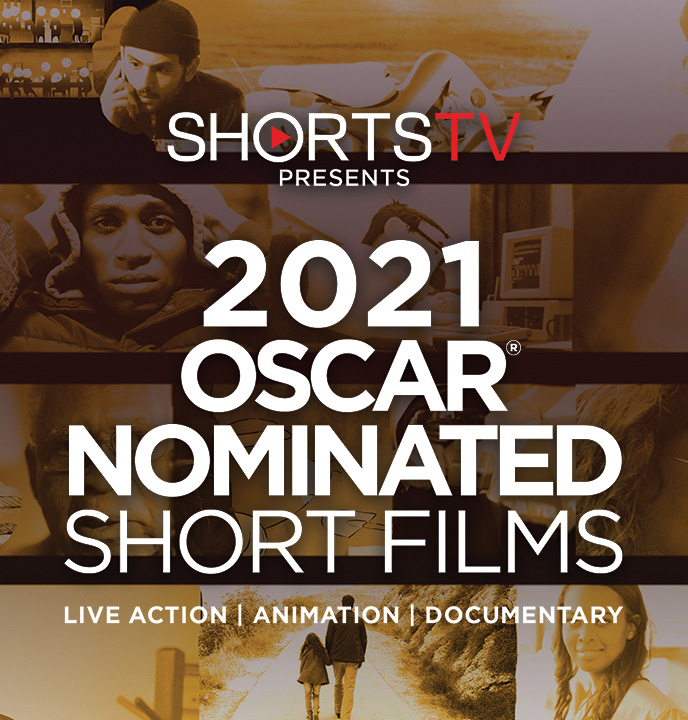 OSCAR NOMINATED SHORTS
Our annual celebration of short film is (virtually) back! So, whether you just want to get a leg up in your Oscar pool, or watch the feature filmmakers of tomorrow, this diverse collection of films has something for everyone.
Programs are separated into three categories: Live Action, Documentary, or Animation. Each program can be rented separately, or as one package with a portion of the proceeds going to support the Drexel Theatre.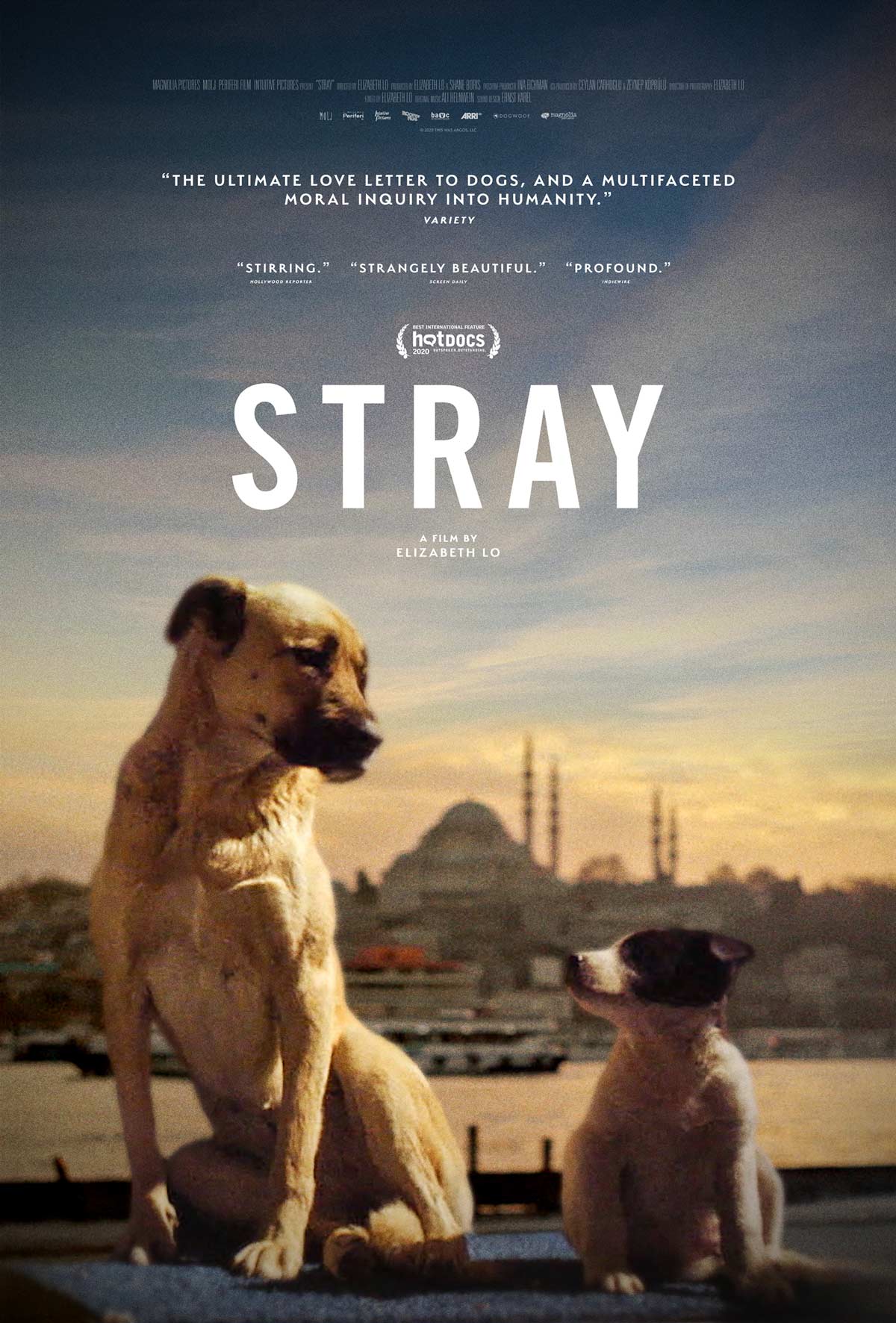 STRAY
Zeytin, fiercely independent, embarks on adventures through the city at night; Nazar, nurturing and protective, easily befriends the humans around her; while Kartal, a shy puppy living on the outskirts of a construction site, finds companions in the security guards who care for her. The disparate lives of Zeytin, Nazar and Kartal intersect when they each form intimate bonds with a group of young Syrians who share the streets with them. Whether they lead us into bustling streets or decrepit ruins, the gaze of these strays acts as a window into the overlooked corners of society: women in loveless marriages, protesters without arms, refugees without sanctuary. STRAY is a critical observation of human civilization through the unfamiliar gaze of dogs and a sensory voyage into new ways of seeing.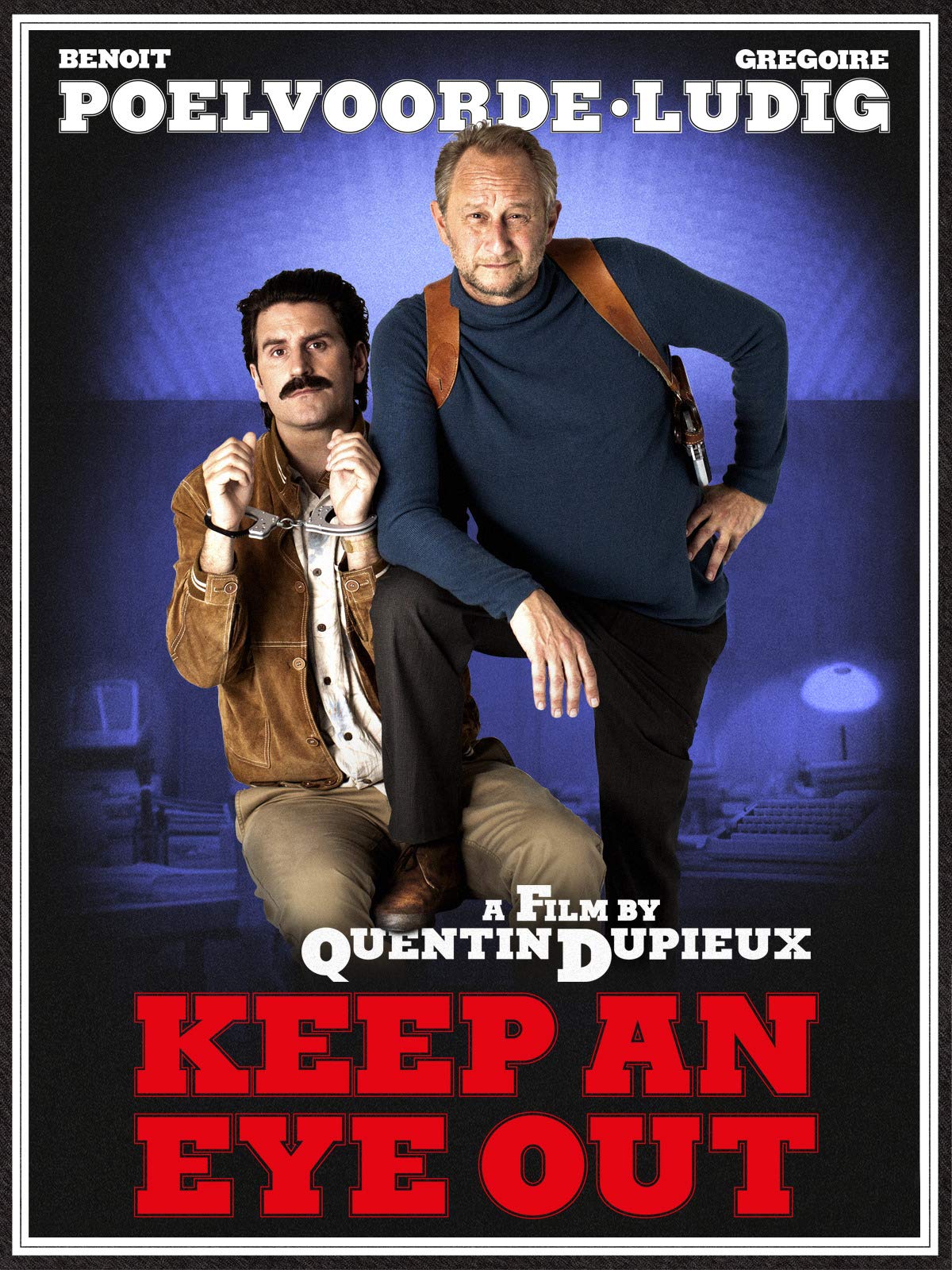 KEEP AN EYE OUT
The latest deranged delight by French absurdist Quentin Dupieux, Keep An Eye Out is a breakneck-paced cop comedy that packs more laughs into its 73 breezy minutes than some filmmakers manage in their entire careers.
Belgian funnyman Benoît Poelvoorde (Man Bites Dog) is Commissaire Buran, a good, bad cop interrogating Fugain, (Grégoire Ludig), an average Joe who discovered a dead body outside his apartment building. As the film begins, Fugain must, on an empty stomach, explain how and why he happened to leave home seven times in one night before coming across a corpse in a puddle of blood. Since he's the investigation's only suspect, Fugain's anxiety is already sky-high when Buran leaves him alone with Philippe, a one-eyed rookie cop with bizarre speech patterns and a few minutes to live. Bloody, batshit hijinks ensue, and before long, we're in Buñuel territory.
Between the opening sequence, when a man in just red briefs conducts a philharmonic orchestra in the open air, and the triple-meta denouement, Dupieux's whip-smart script disregards audience expectations, the fourth wall, and the laws of time and space. You'll never look at a protractor or an oyster the same way again.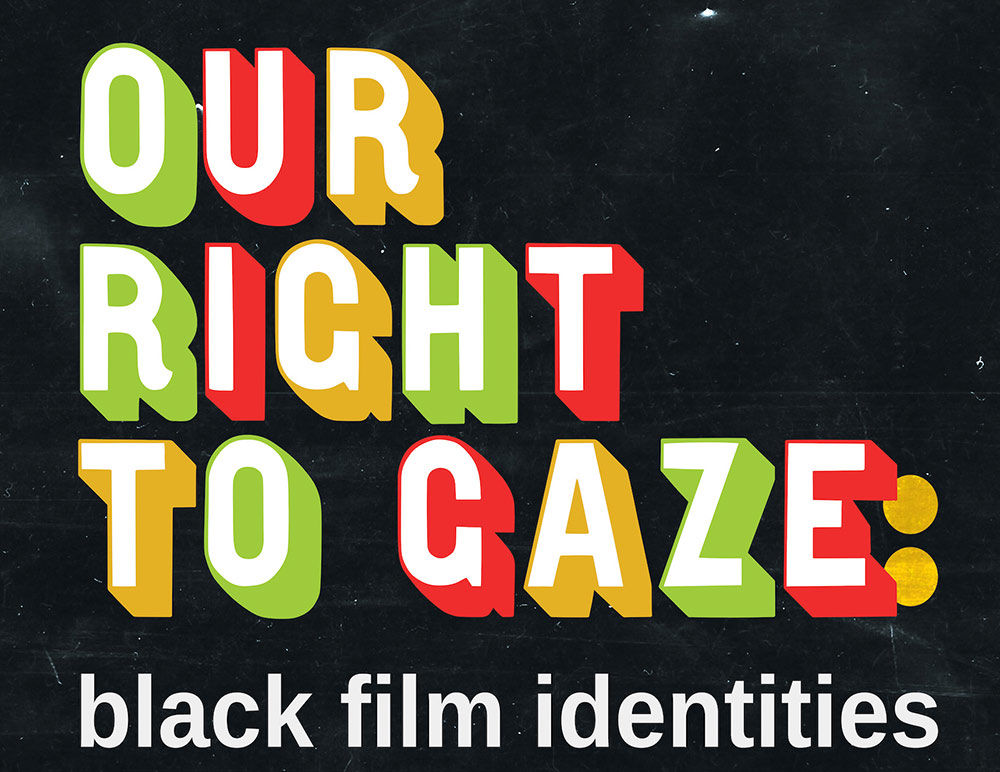 OUR RIGHT TO GAZE: BLACK FILM IDENTITIES
In this collection of six shorts, filmmakers gaze at themselves and their world, attempting to make sense of what they see reflected back. From gripping drama to heart-warming comedy, Our Right to Gaze: Black Film Identities features timely stories from Black artists that take us outside of the ordinary.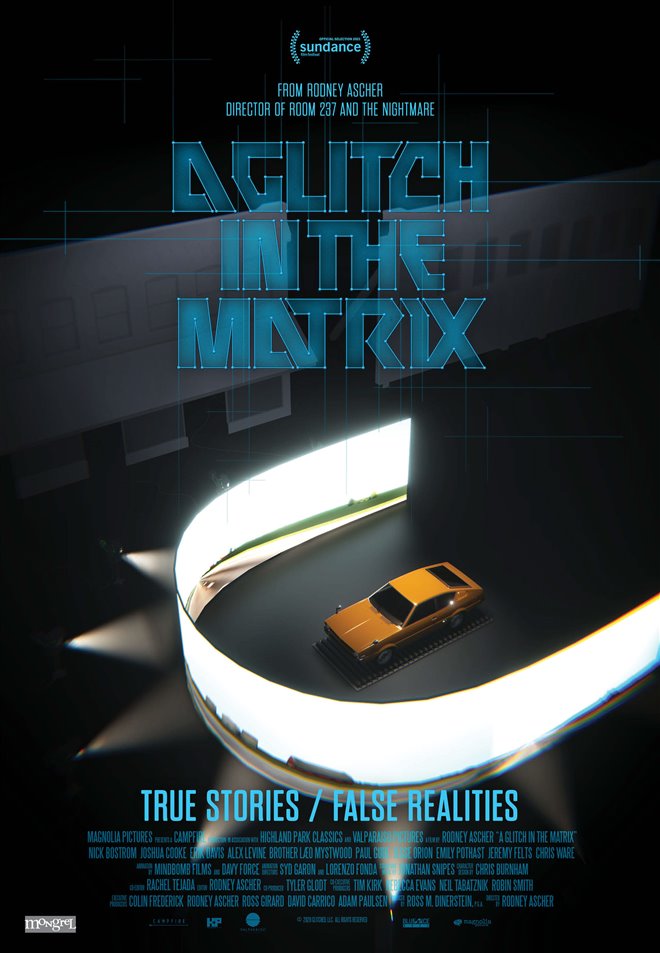 A GLITCH IN THE MATRIX
What if we are living in a simulation, and the world as we know it is not real? To tackle this mind-bending idea, acclaimed filmmaker Rodney Ascher (Room 237, The Nightmare) uses a noted speech from Philip K. Dick to dive down the rabbit hole of science, philosophy, and conspiracy theory. Leaving no stone unturned in exploring the unprovable, the film uses contemporary cultural touchstones like The Matrix, interviews with real people shrouded in digital avatars, and a wide array of voices, expert and amateur alike. If simulation theory is not science fiction but fact, and life is a video game being played by some unknowable entity, then who are we, really? A Glitch in the Matrix attempts to find out. Please stick around after the film for an exclusive discussion between director Rodney Ascher and critic Joshua Rothkopf, digging deep into simulation theory, filmmaking, and everything in between.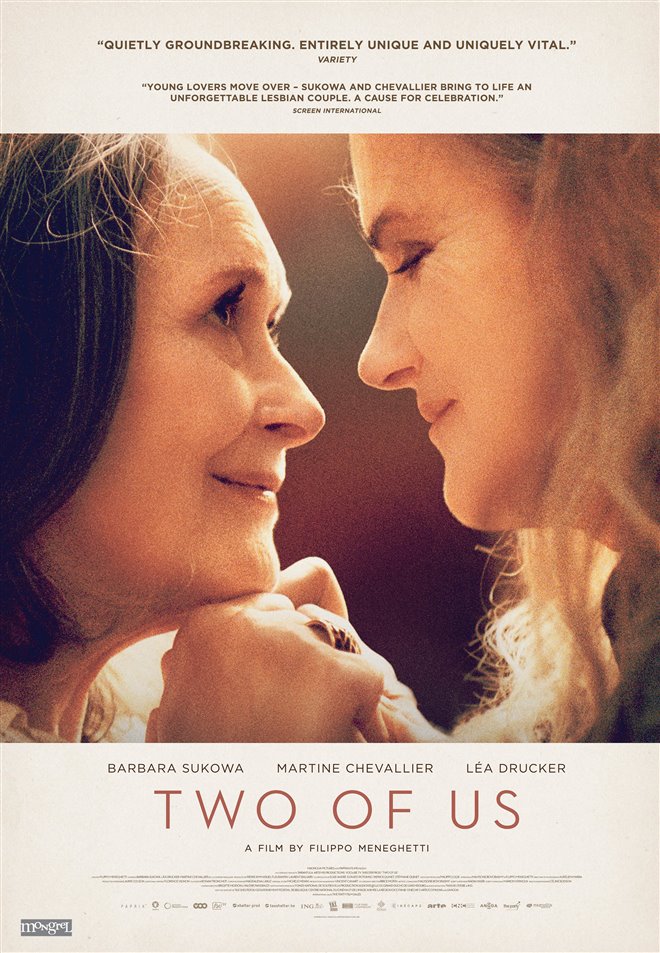 TWO OF US
Two retired women, Nina and Madeleine, have been secretly in love for decades. Everybody, including Madeleine's family, thinks they are simply neighbors, sharing the top floor of their building. They come and go between their two apartments, enjoying the affection and pleasures of daily life together, until an unforeseen event turns their relationship upside down and leads Madeleine's daughter to gradually unravel the truth about them.
Please stick around after the film – we're VERY excited to present an exclusive discussion between writer/director Filippo Meneghetti, star Barbara Sukowa, and international film icon Isabelle Huppert!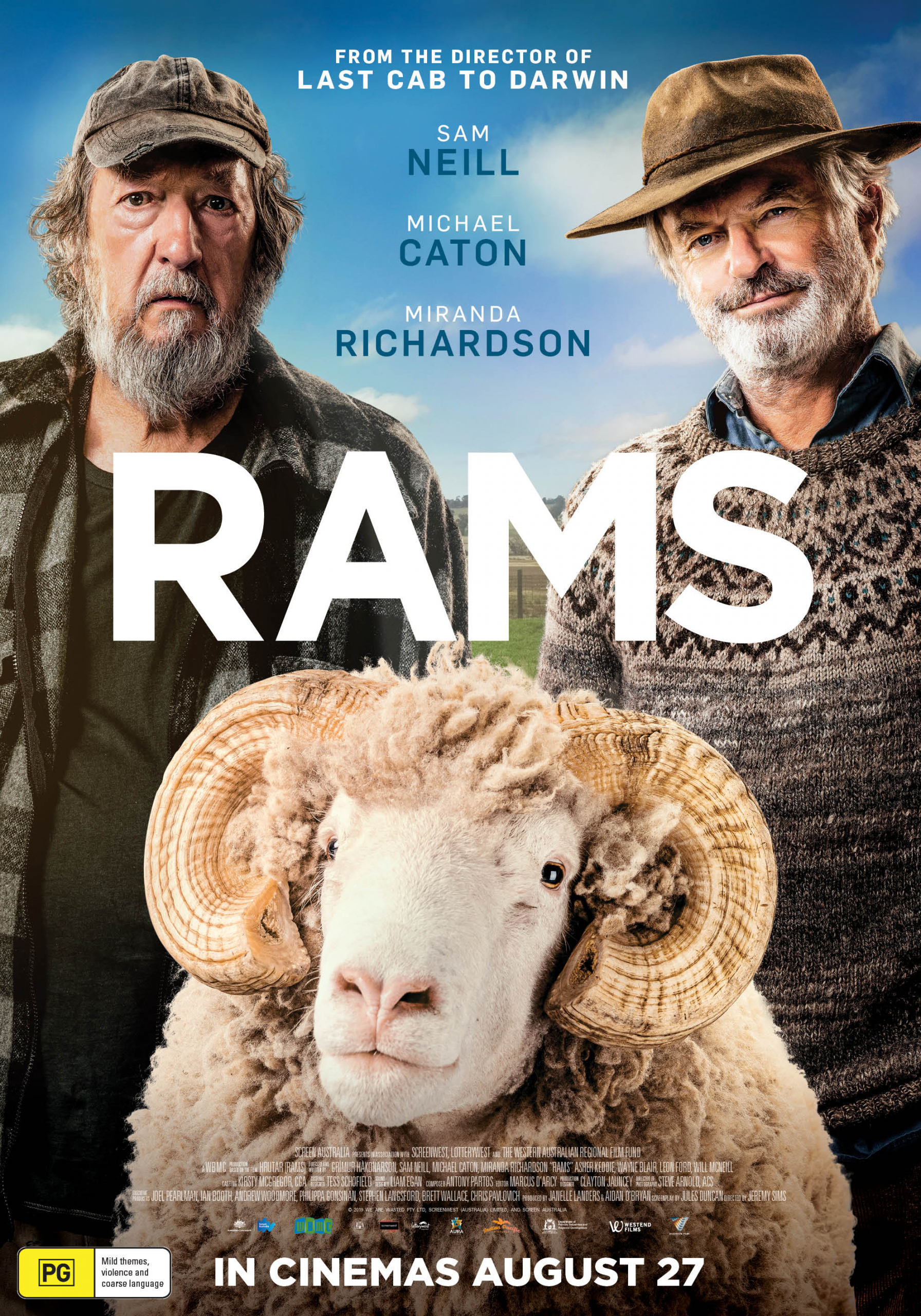 RAMS
In remote Western Australia, two estranged brothers, Colin (Sam Neill) and Les (Michael Caton), are at war. Raising separate flocks of sheep descended from their family's prized bloodline, the two men work side by side yet are worlds apart. When Les's prize ram is diagnosed with a rare and lethal illness, authorities order a purge of every sheep in the valley. While Colin attempts to stealthily outwit the powers that be, Les opts for angry defiance. But can the warring brothers set aside their differences and have a chance to reunite their family, save their herd, and bring their community back together?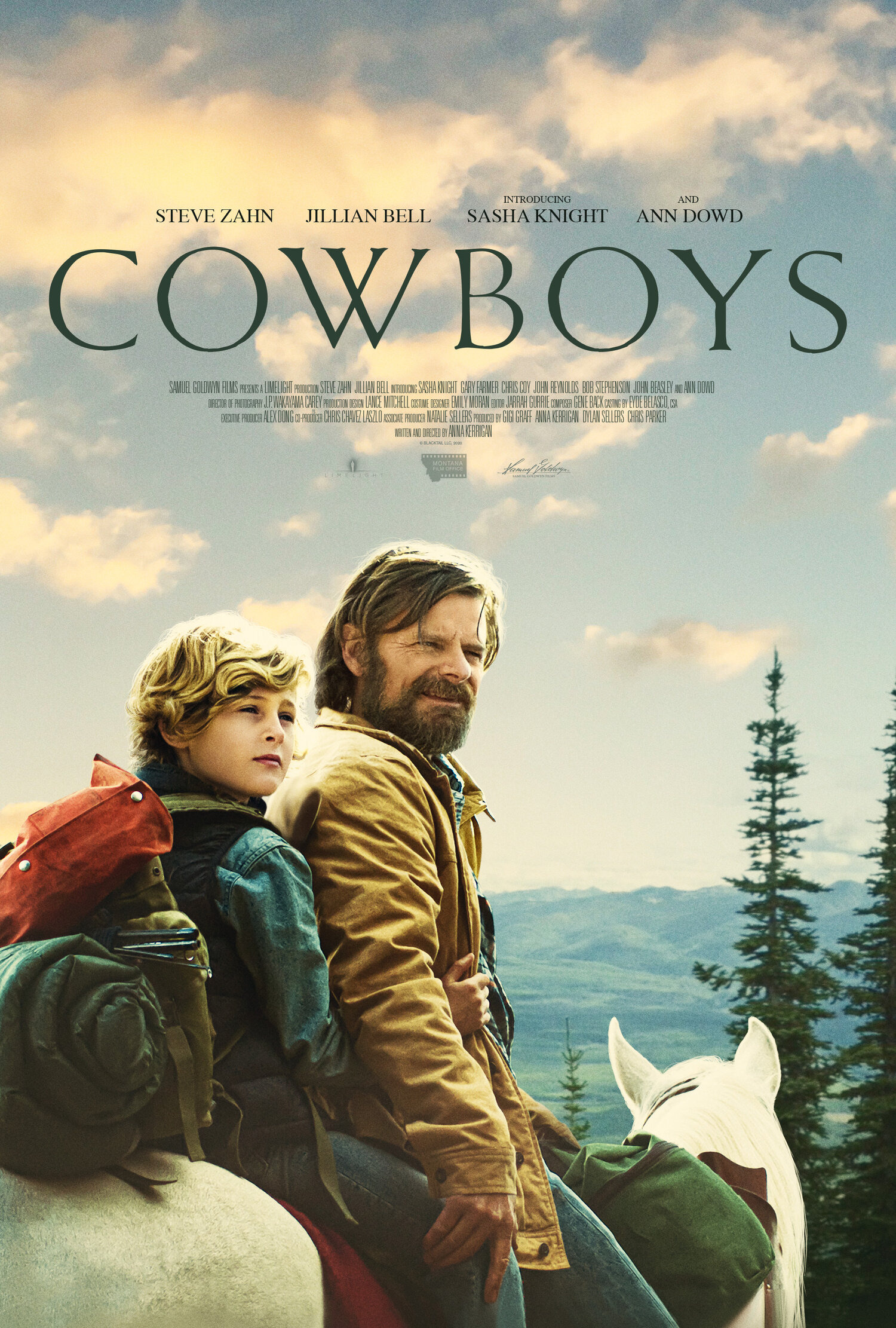 COWBOYS
In Montana, a father tries to liberate his young transgender son by taking him to Canada, but as a frustrated female detective spearheads an investigation, she discovers that the child's family situation is more complicated than she thought.
SOME KIND OF HEAVEN
With SOME KIND OF HEAVEN, first-time feature director Lance Oppenheim cracks the manicured facade of The Villages, America's largest retirement community – a massive, self-contained utopia located in Central Florida. Behind the gates of this palm tree-lined fantasyland, SOME KIND OF HEAVEN invests in the dreams and desires of a small group of Villages residents – and one interloper – who are unable to find happiness within the community's pre-packaged paradise. With strikingly composed cinematography, this candy-colored documentary offers a tender and surreal look at the never-ending quest for finding meaning and love in life's final act.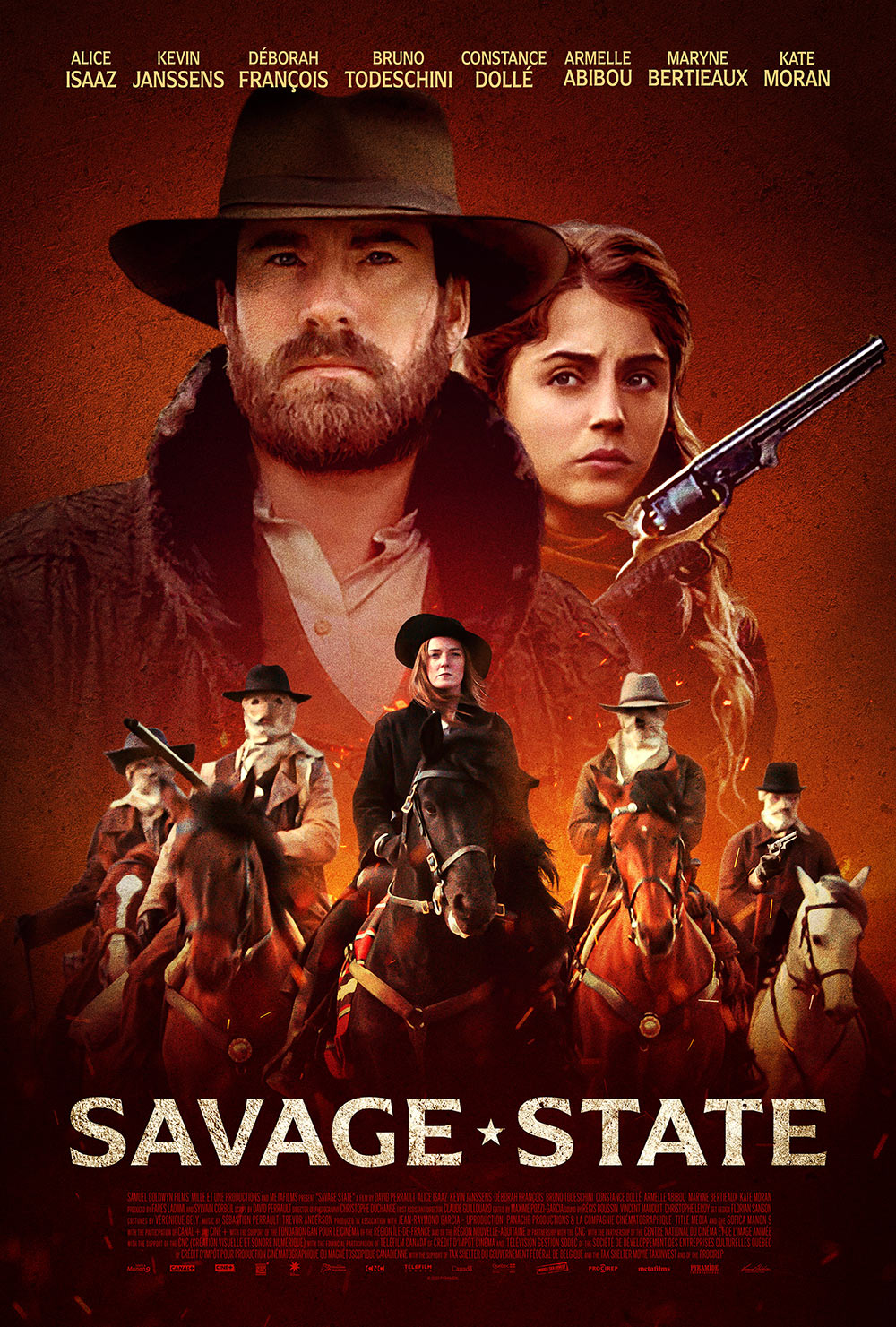 SAVAGE STATE
When the American Civil War breaks out, a family of French settlers must abandon their Missouri home to flee and go back to Paris. They're escorted by a former mercenary whose troubled past soon catches up with him.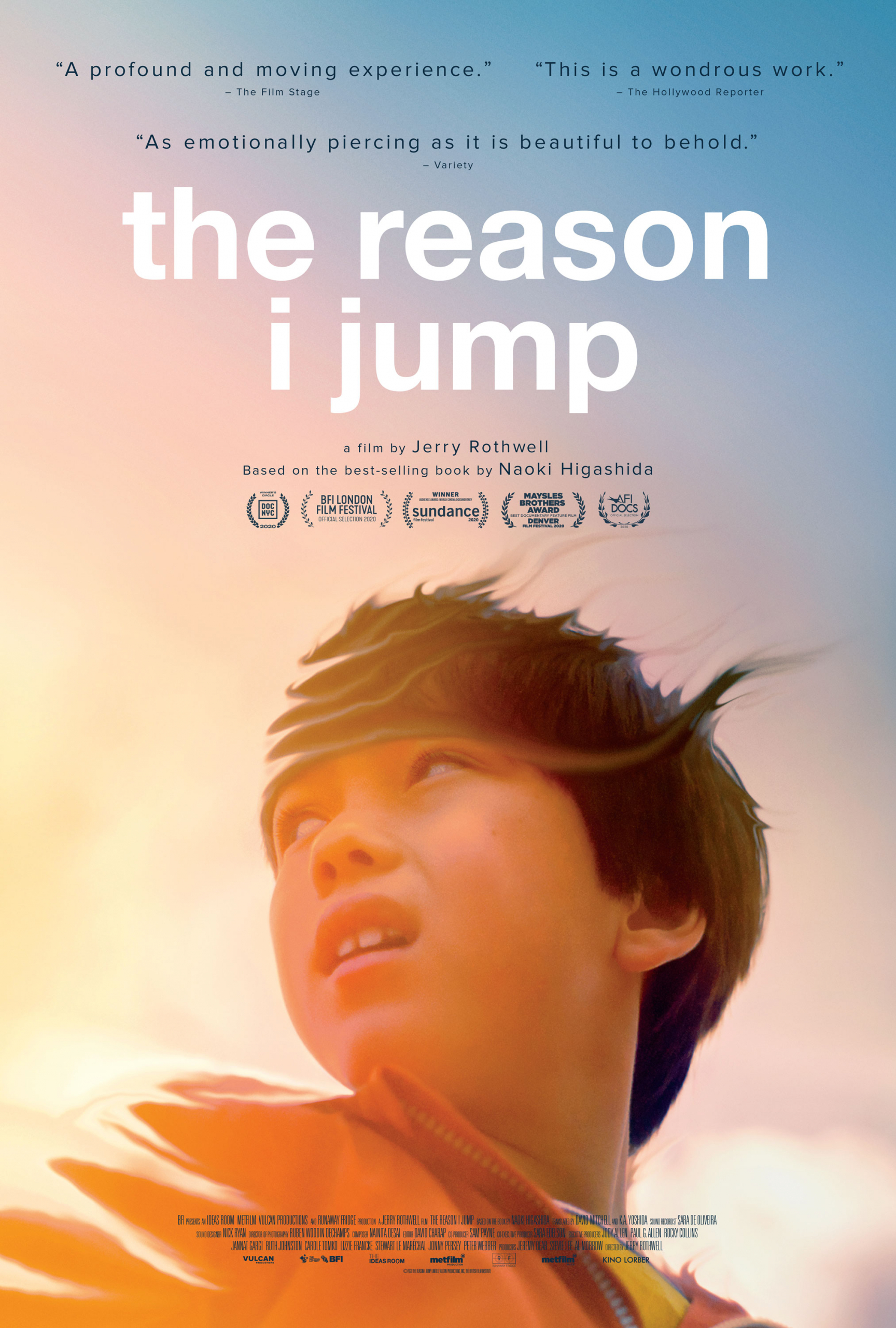 THE REASON I JUMP
Based on the best-selling book by Naoki Higashida, later translated into English by author David Mitchell (Cloud Atlas), The Reason I Jump is an immersive cinematic exploration of neurodiversity through the experiences of nonspeaking autistic people from around the world. The film blends Higashida's revelatory insights into autism, written when he was just 13, with intimate portraits of five remarkable young people. It opens a window for audiences into an intense and overwhelming, but often joyful, sensory universe.
Moments in the lives of each of the characters are linked by the journey of a young Japanese boy through an epic landscape; narrated passages from Naoki's writing reflect on what his autism means to him and others, how his perception of the world differs, and why he acts in the way he does: the reason he jumps. The film distills these elements into a sensually rich tapestry that leads us to Naoki's core message: not being able to speak does not mean there is nothing to say.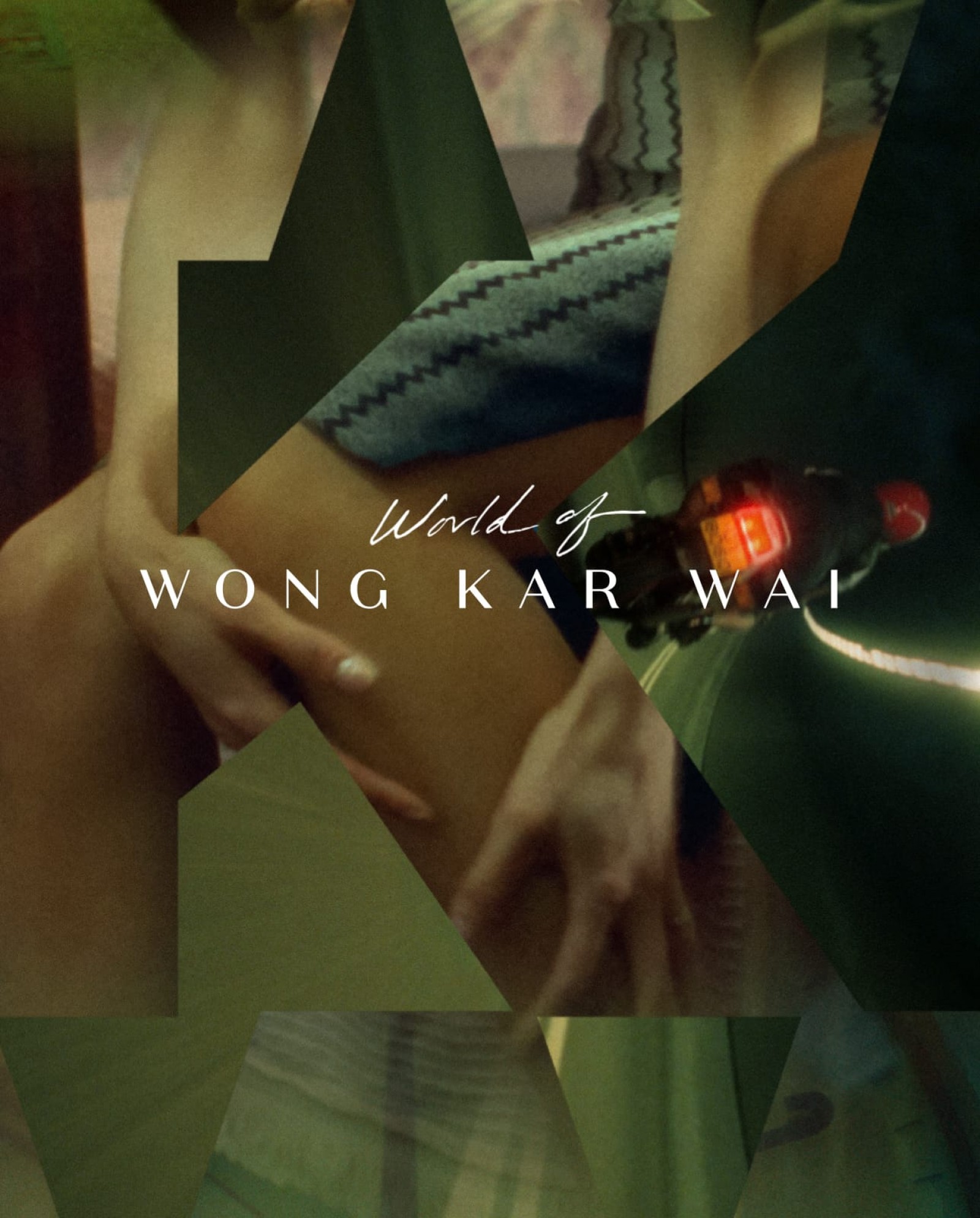 THE WORLD OF WONG KAR WAI
Whether tragically romantic, soaked in blood, or quirkily comedic, the films in this retrospective are an invitation into the unique and wistful world of a deeply influential artist. Janus Films is proud to present the following Wong Kar Wai classics in brand-new 4K restorations, in addition to a new director's cut of The Hand: As Tears Go By, Days of Being Wild, Chungking Express, Fallen Angels, Happy Together, and In the Mood for Love.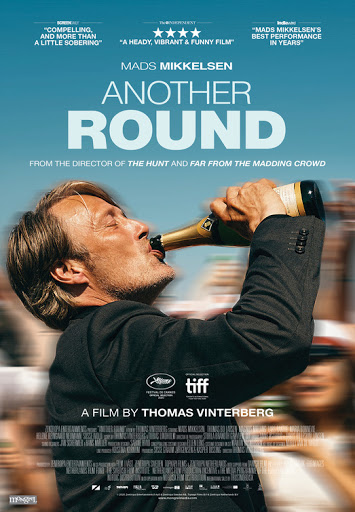 ANOTHER ROUND
There's a theory that we should be born with a small amount of alcohol in our blood, and that modest inebriation opens our minds to the world around us, diminishing our problems and increasing our creativity. Heartened by that theory, Martin and three of his friends, all weary high school teachers, embark on an experiment to maintain a constant level of intoxication throughout the workday. If Churchill won WW2 in a heavy daze of alcohol, who knows what a few drops might do for them and their students? Initial results are positive, and the teachers' little project turns into a genuine academic study. Both their classes and their results continue to improve, and the group feels alive again! As the units are knocked back, some of the participants see further improvement and others go off the rails. It becomes increasingly clear that while alcohol may have fueled great results in world history, some bold acts carry consequences. Starring Mads Mikkelsen.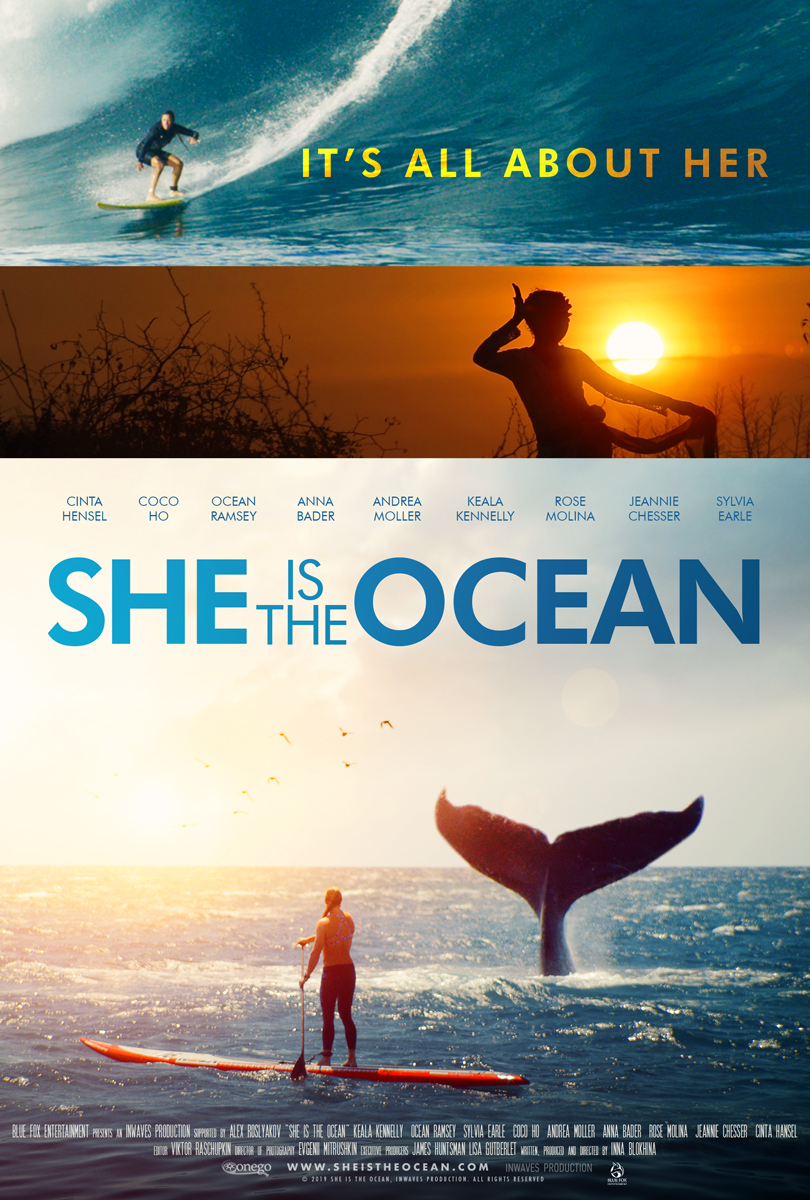 SHE IS THE OCEAN
A woman is like the ocean: a true force of nature. SHE IS THE OCEAN follows nine extraordinary women, scattered across all corners of the globe. But they are united by the same sea, and their love for these waters is matched only by their dedication to preserve and protect them. A journey of both natural beauty and human empathy, SHE IS THE OCEAN is the story of powerful women with depths unknown.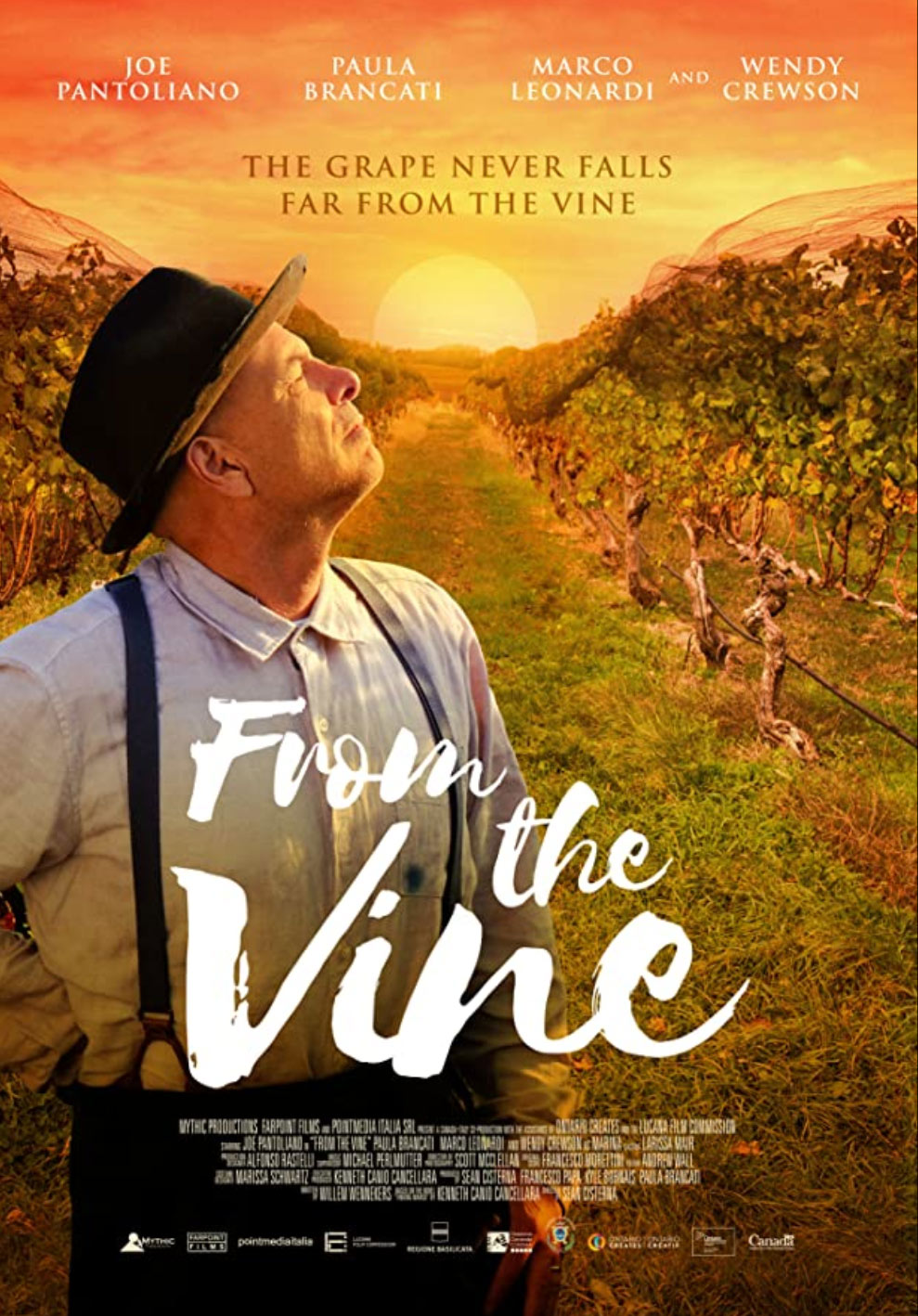 FROM THE VINE
A downtrodden CEO (Joe Pantoliano) experiences a moral crisis and travels back to Italy to re-calibrate his moral compass. He discovers new life by reviving his grandfather's old vineyard, and tries to reconnect with his wife and daughter.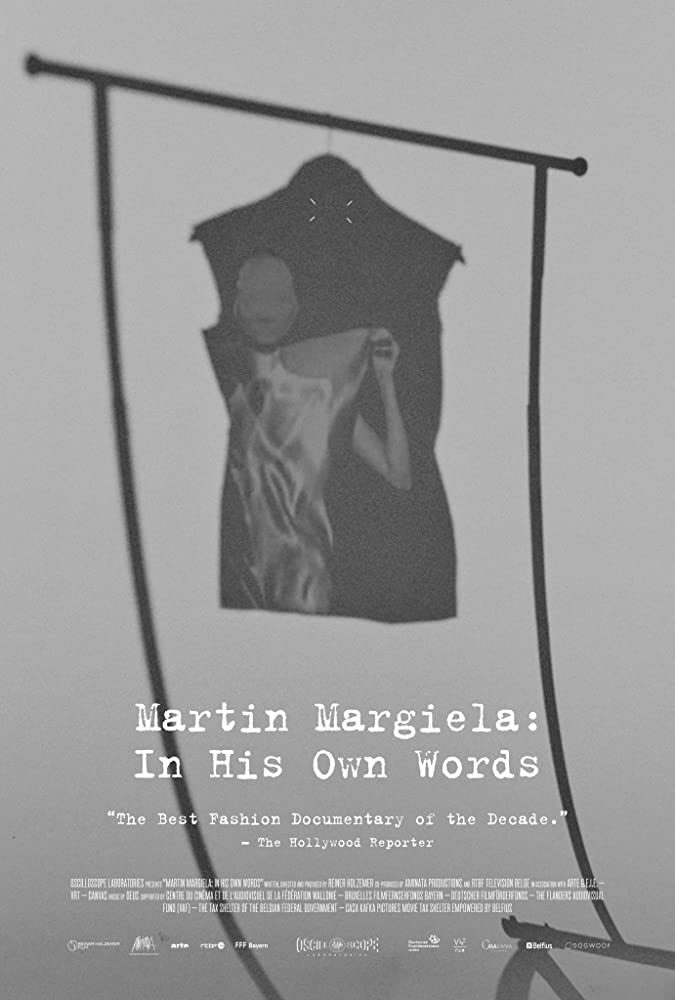 MARTIN MARGIELA: IN HIS OWN WORDS
Fashion designer Martin Margiela changes the face of the industry while remaining completely anonymous.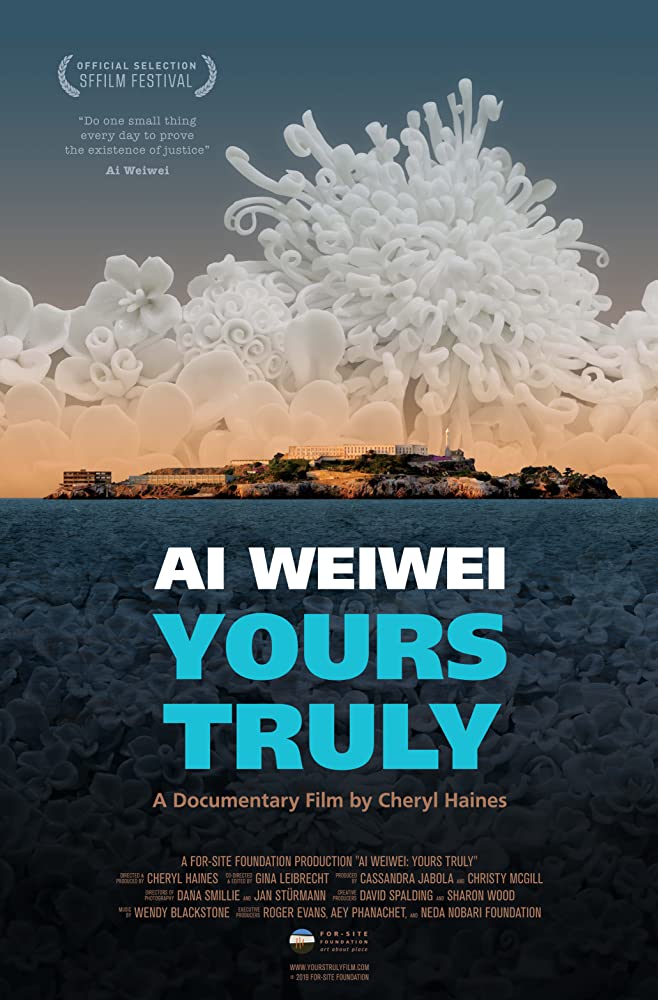 AI WEIWEI: YOURS TRULY
While under house arrest in Beijing, Ai Weiwei remotely transformed Alcatraz, a former island penitentiary and current national park, into a remarkable expression of socially engaged art.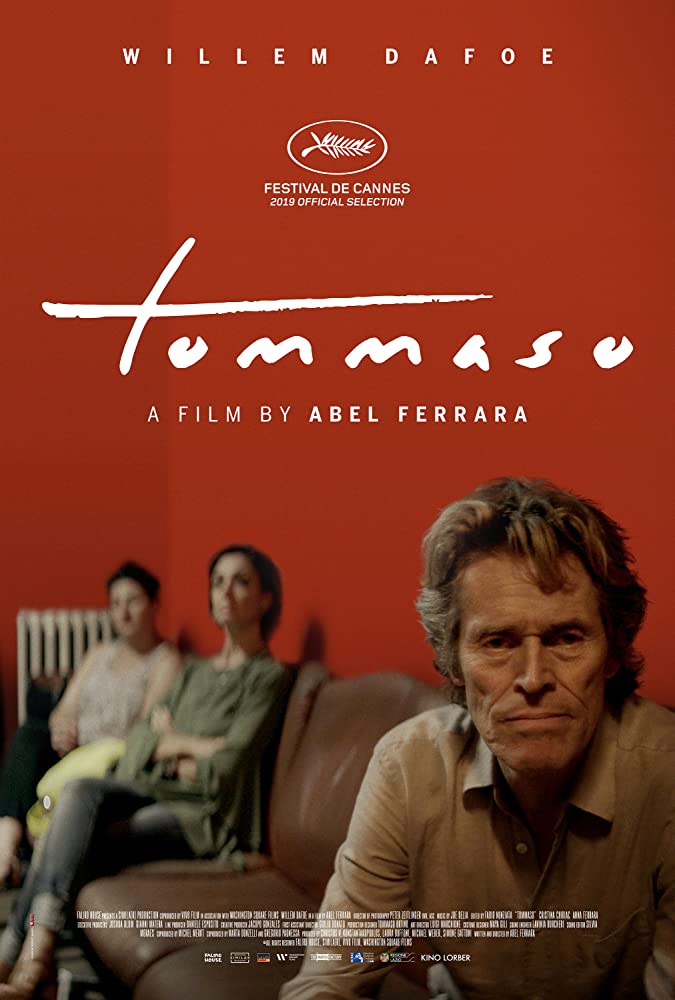 TOMMASO
Tommaso, Abel Ferrara's first dramatic feature since 2014's Pasolini, reteams the filmmaker and his frequent lead Willem Dafoe, who delivers a career-best performance as the title character, an older American expat living in Rome with his young wife and their daughter. Disoriented by his past misgivings and subsequent, unexpected blows to his self-esteem, Tommaso wades through this late chapter of his life with an increasingly impaired grasp on reality as he prepares for his next film.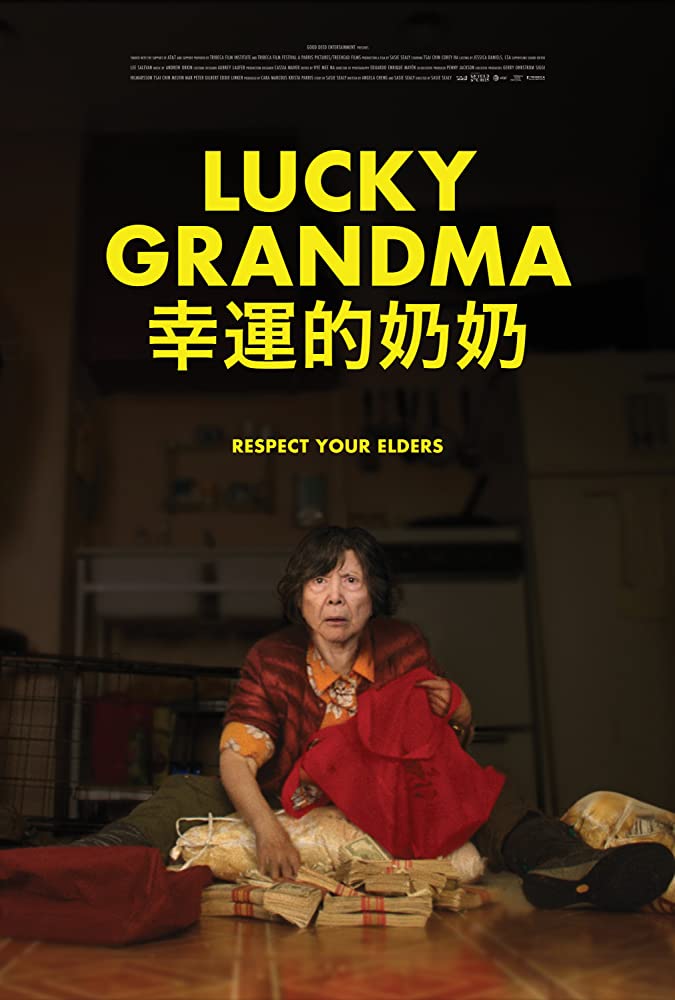 LUCKY GRANDMA
Set in New York City's Chinatown, an ornery, chain-smoking Chinese grandma goes all in at the casino, landing herself on the wrong side of luck – and in the middle of a gang war.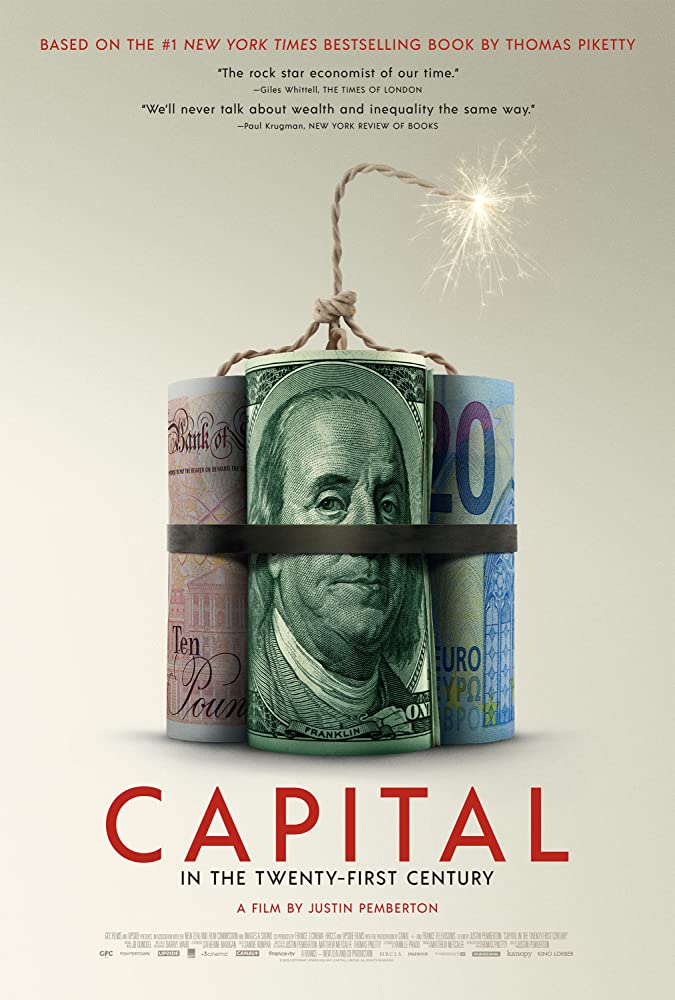 CAPITAL IN THE TWENTY-FIRST CENTURY
Adapting one of the most groundbreaking and powerful books of our time, Capital in the 21st Century is an eye-opening journey through wealth and power, that breaks the popular assumption that the accumulation of capital runs hand in hand with social progress, shining a new light on the world around us and its growing inequalities.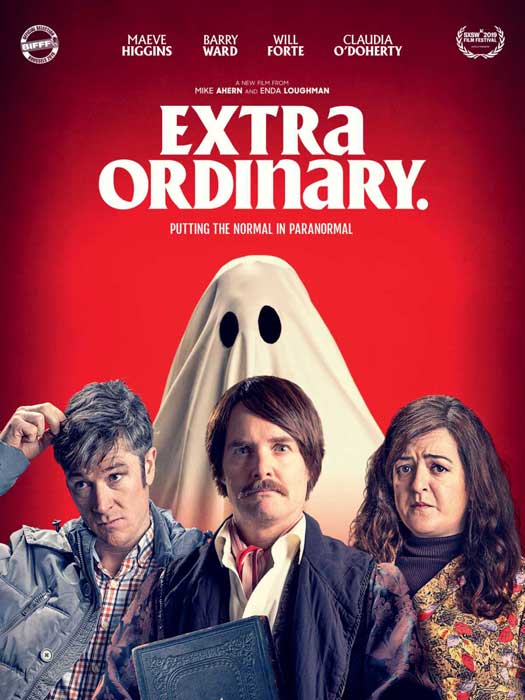 EXTRA ORDINARY
Rose, a mostly sweet & mostly lonely Irish small-town driving instructor, must use her supernatural talents to save the daughter of Martin (also mostly sweet & lonely) from a washed-up rock star who is using her in a Satanic pact to reignite his fame.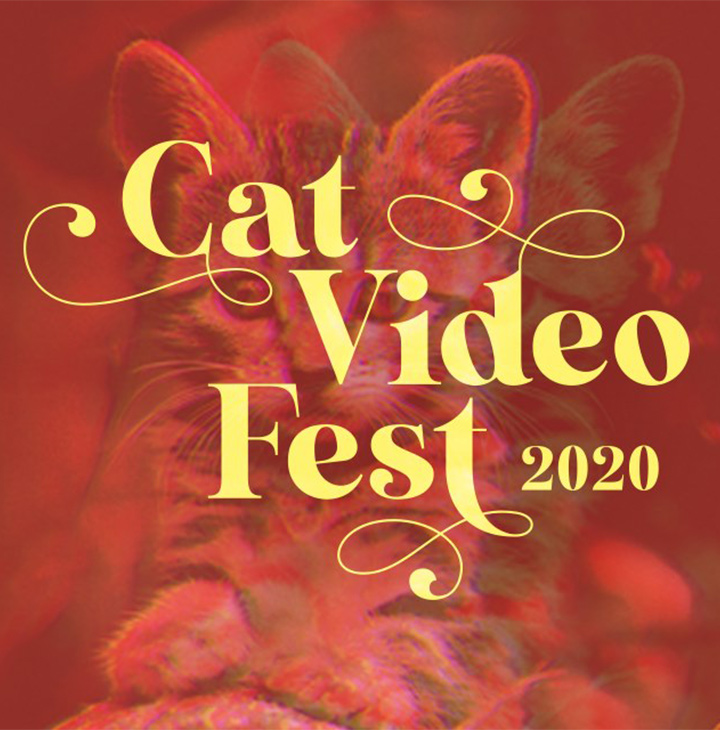 CATVIDEOFEST: CREATURE COMFORT EDITION
You asked for it, so we delivered! For the first time ever, CatVideoFest is available to screen virtually outside of theaters! Long time CatVideoFest curator extraordinaire, Will Braden, has crafted a 45-min "treat" of a reel that includes the very best videos from CVF's illustrious history. We're rolling it out to virtual cinemas all across the country!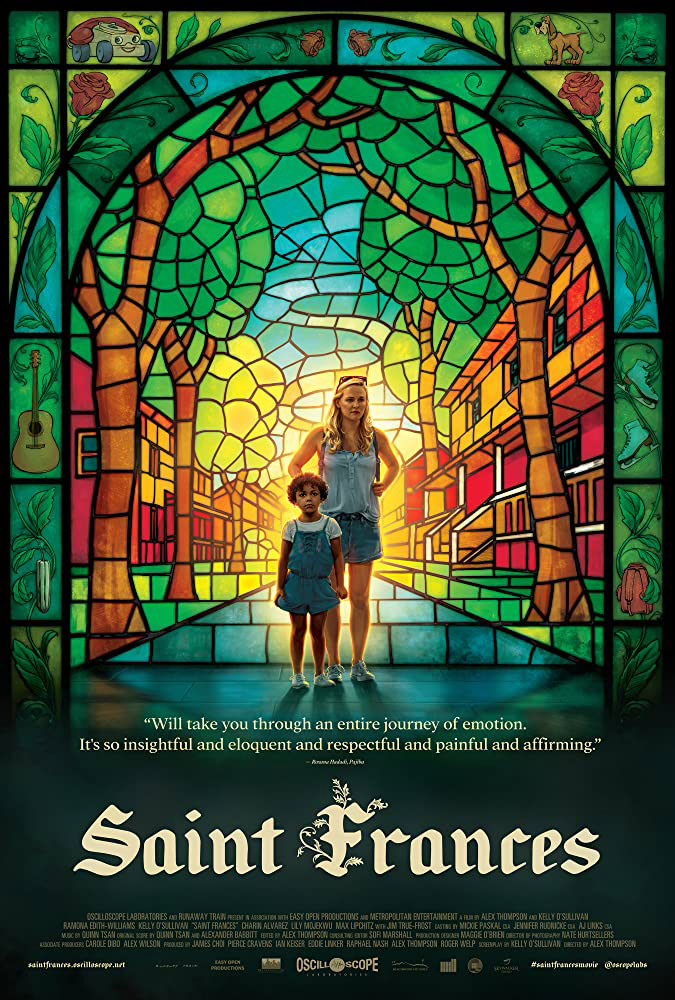 SAINT FRANCES
After an accidental pregnancy turned abortion, a deadbeat nanny finds an unlikely friendship with the six-year-old she's charged with protecting.

STOP IN
2254 East Main Street