DETAILS
Even though you may not be able to come to the Drexel to watch a film, we are still committed to promoting and showcasing the unique and artistic blend of films you enjoy when visiting our theatre. That's why we are partnering with several of our film distributors to create a virtual screening experience.
If you go to the provided links, you will be able to buy a ticket to screen the films for a period of time (48 hours) with part of the proceeds going to the Drexel Theatre. This is a great way to support both the Drexel and independent film.
RBG
In tribute to Justice Ruth Bader Ginsburg's life and unparalleled legacy upholding justice, Magnolia Pictures is proud to offer our documentary RBG for Virtual Cinema ($6.99 to own). Magnolia will be donating our net proceeds to the American Civil Liberties Union (ACLU) Foundation in support of their Women's Rights Project, which was co-founded by Ginsburg in 1972. While we're all mourning the loss of an American hero, we hope that viewers will be re-introduced to her work, and take her passion and courage back out into the world.
The Oscar®-nominated and Emmy®-winning documentary RBG, directed by award-winning filmmakers Betsy West and Julie Cohen, chronicles the inspiring and personal story of Ginsburg's rise to the nation's highest court while becoming an unexpected pop culture icon. "From her Supreme Court chambers to her exercise room, what a privilege and a joy it was for us to train our cameras on RBG, and capture the story of this feisty, determined, brilliant woman who used her talents to make our world a better place," said West and Cohen.
Justice Ginsburg chose the American Civil Liberties Union as the vehicle for her legal work in large part due to its interconnection between civil liberties and civil rights, including women's rights. "I wanted to be a part of a general human rights agenda … [promoting] the equality of all people and the ability to be free," she said. The ACLU and their Women's Rights Project have made progress by establishing essential protections for women and challenging cultural norms that dictate traditional roles according to gender. Today, the ACLU continues to lead litigation and advocacy work that ensures everyone has the freedom to live, work, and learn, free from discrimination on the basis of sex.
In addition to owning the film, you'll also have access to a long-form Q&A with the directors from earlier this summer.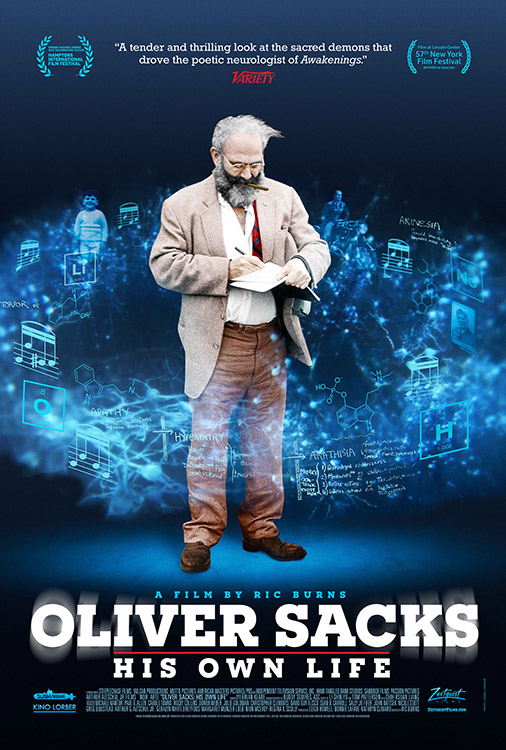 OLIVER SACKS
A month after receiving a fatal diagnosis in January 2015, Oliver Sacks sat down for a series of filmed interviews in his apartment in New York City. For eighty hours, surrounded by family, friends, and notebooks from six decades of thinking and writing about the brain, he talked about his life and work, his abiding sense of wonder at the natural world, and the place of human beings within it. Drawing on these deeply personal reflections, as well as nearly two dozen interviews with close friends, family members, colleagues and patients, and archival material from every point in his life, this film is the story of a beloved doctor and writer who redefined our understanding of the brain and mind.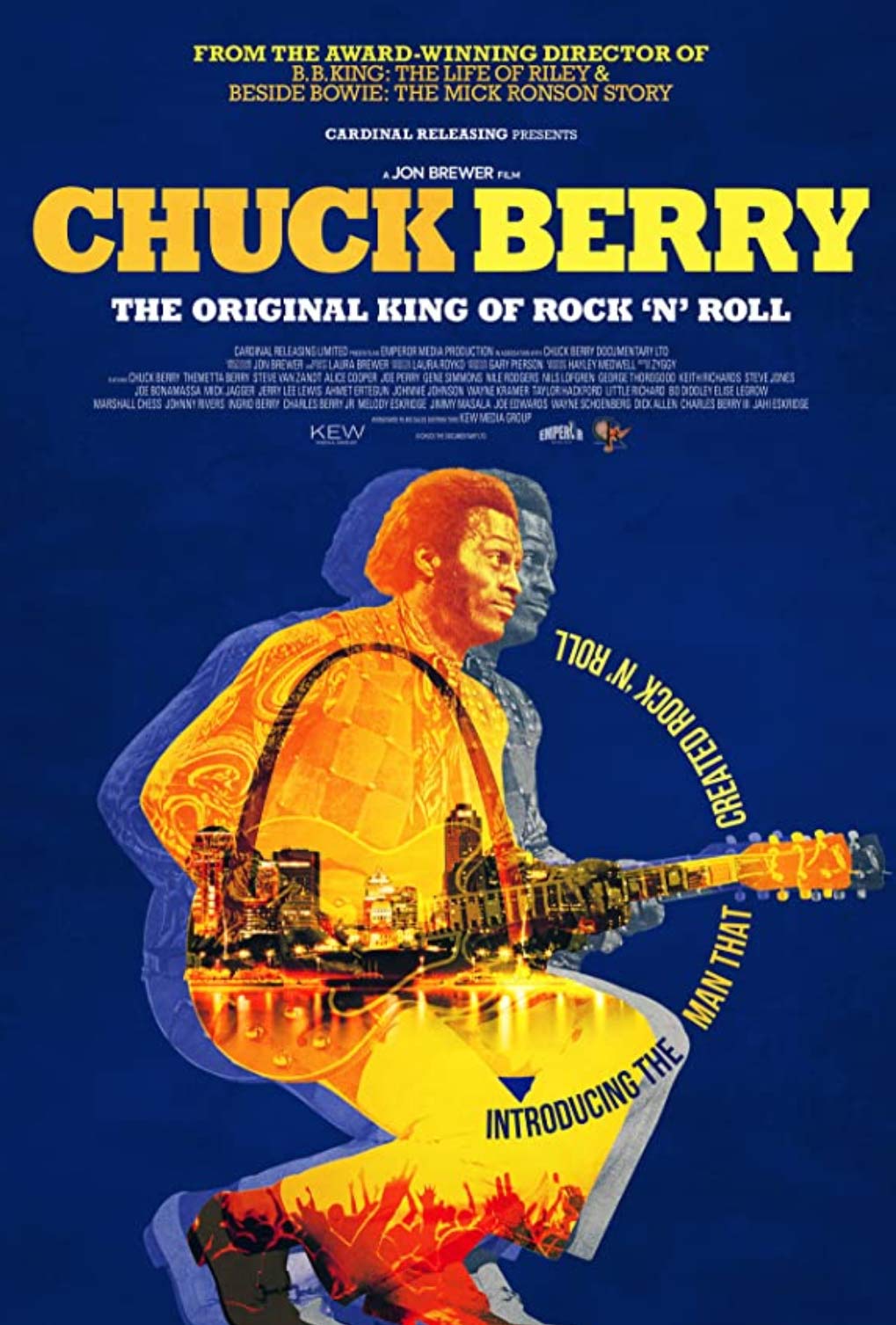 CHUCK BERRY: THE ORIGINAL KING OF ROCK 'N' ROLL
In this highly anticipated, OFFICIAL fully authorized feature documentary, the absolute instigator of rock 'n' roll, Chuck Berry, is truly revealed, with exclusive access including first-ever contributions from Mrs. Berry and the Berry family.
Use code DREXEL to receive a $2 discount toward your rental!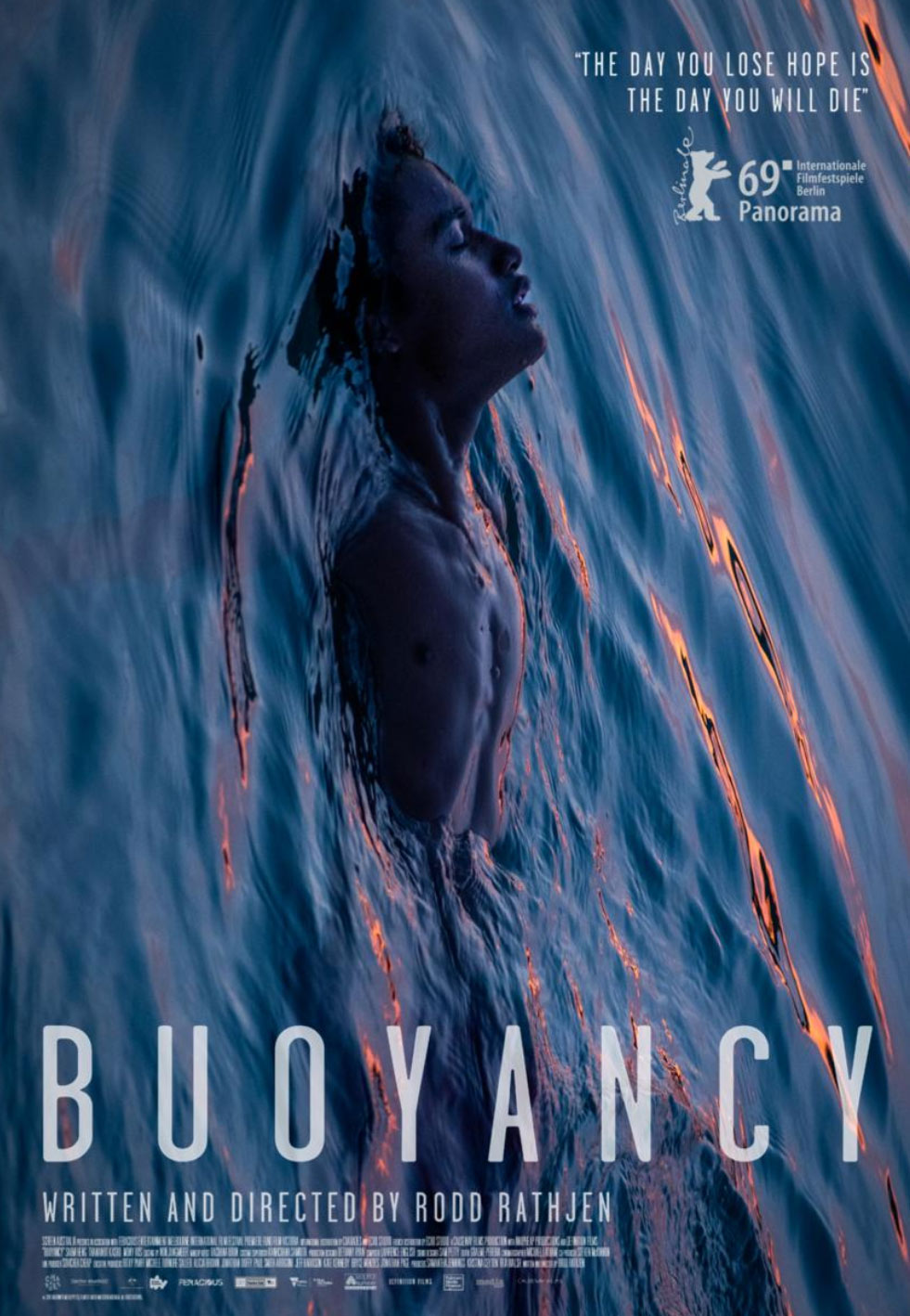 BUOYANCY
Winner of the Ecumenical Jury Prize at Berlinale Panorama and Australia's official submission to the 92nd Academy Awards®, this story of a Cambodian teenager sold into forced labor on a Thai fishing boat is a passionate testimony against social injustice and a moving coming-of-age tale about a boy whose humanity is put to the test.
Spirited 14-year-old Chakra works the rice fields with his family. He yearns for independence and seeks out a local broker who can get him paid work in a Thai factory. Without telling his family, Chakra travels to Bangkok to make his fortune. But when he gets there, he and his new friend Kea realize the broker has lied to them. Along with other Cambodians and Burmese, they are sold to a fishing captain as slaves.
Chakra and Kea are trapped at sea, trawling fish 22 hours a day, surviving on just a handful of cold rice a day. The captain quickly weeds out those weakened by the conditions or trying to escape, and throws them overboard. The trawler sells its catch and restocks its supplies without going to land, making escape impossible. As fellow slaves are tortured and murdered around them, Kea begins to lose his mind. When his only ally is killed, Chakra looks to Rom Ran to understand what it will take to be free. With hope and humanity dwindling, Chakra decides to take control of the trawler.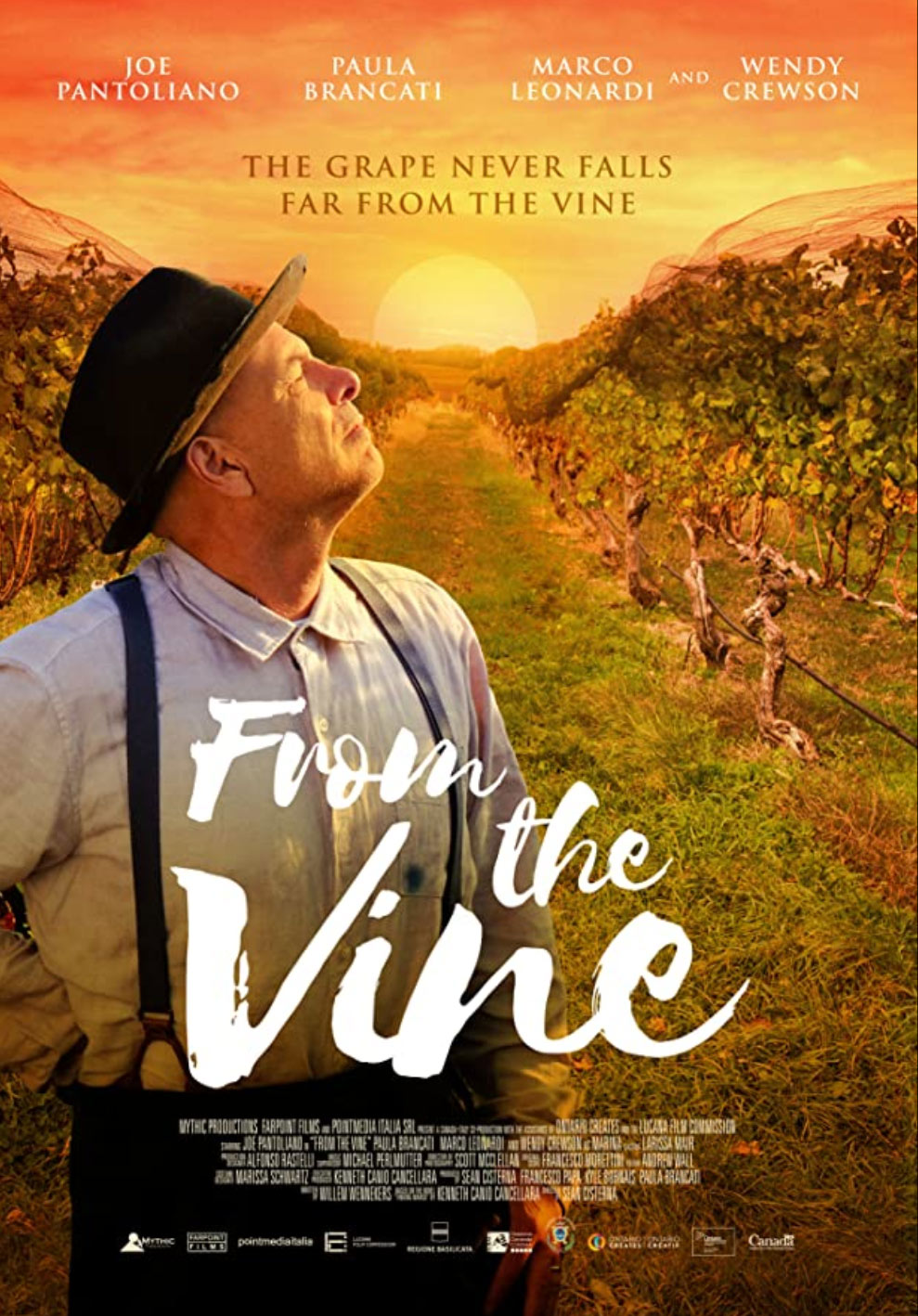 FROM THE VINE
A downtrodden CEO (Joe Pantoliano) experiences a moral crisis and travels back to Italy to re-calibrate his moral compass. He discovers new life by reviving his grandfather's old vineyard, and tries to reconnect with his wife and daughter.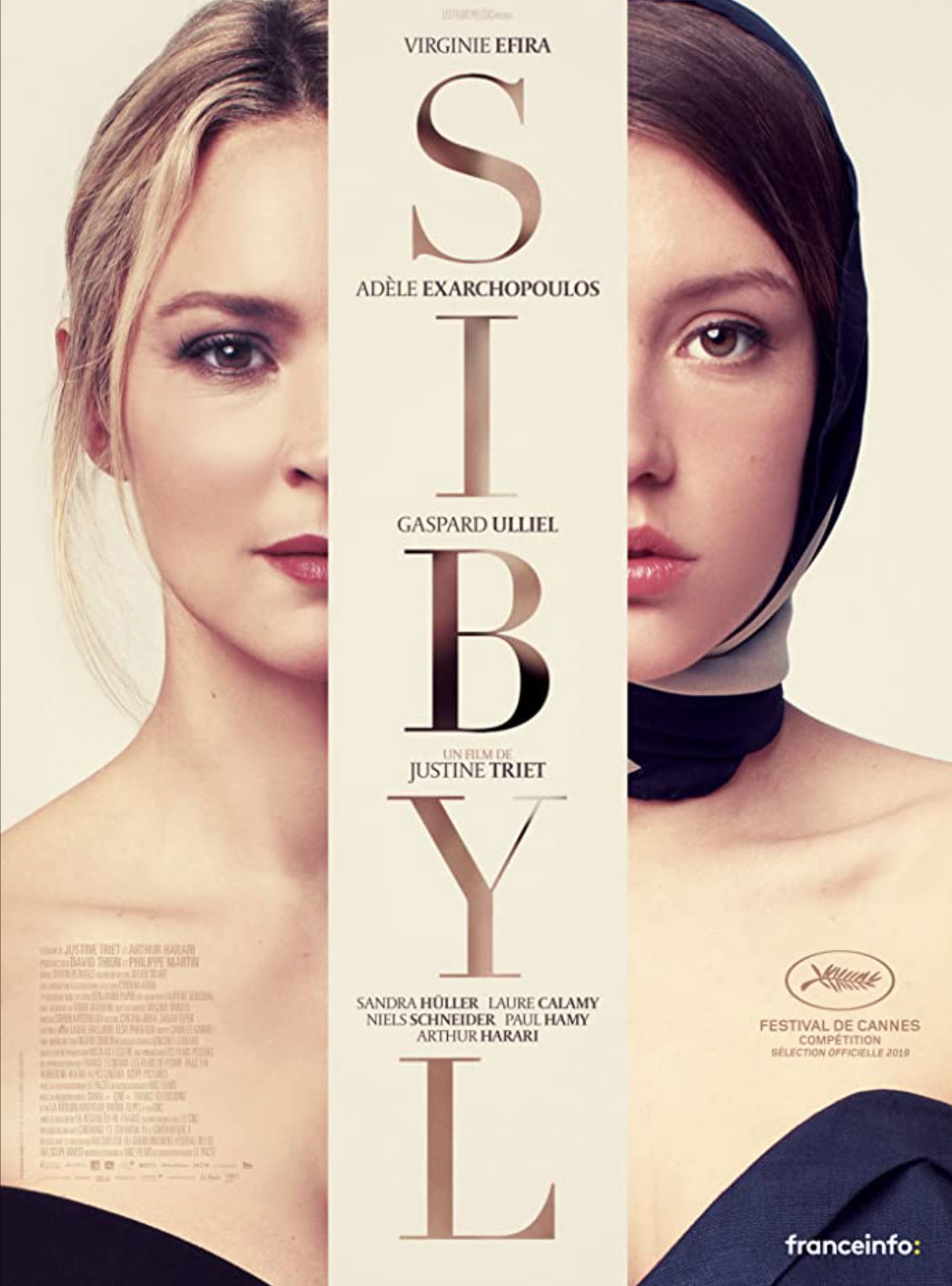 SIBYL
A sly, sultry character study from filmmaker Justine Triet, SIBYL follows a psychotherapist (Virginie Efira) who decides to quit her practice and return to writing instead. As Sibyl starts dropping patients, she begins to struggle with excess time and a lack of inspiration–until she gets a call from Margot (Adèle Exarchopoulos), a young actress wrapped up in a dramatic affair with her costar, Igor (Gaspard Ulliel), who happens to be married to the film's director (Sandra Hüller). Becoming further enmeshed in Margot's life, Sibyl starts to blur past and present, fiction with reality, and the personal with the professional as she begins to use Margot's life as source material for her novel. A Music Box Films Release.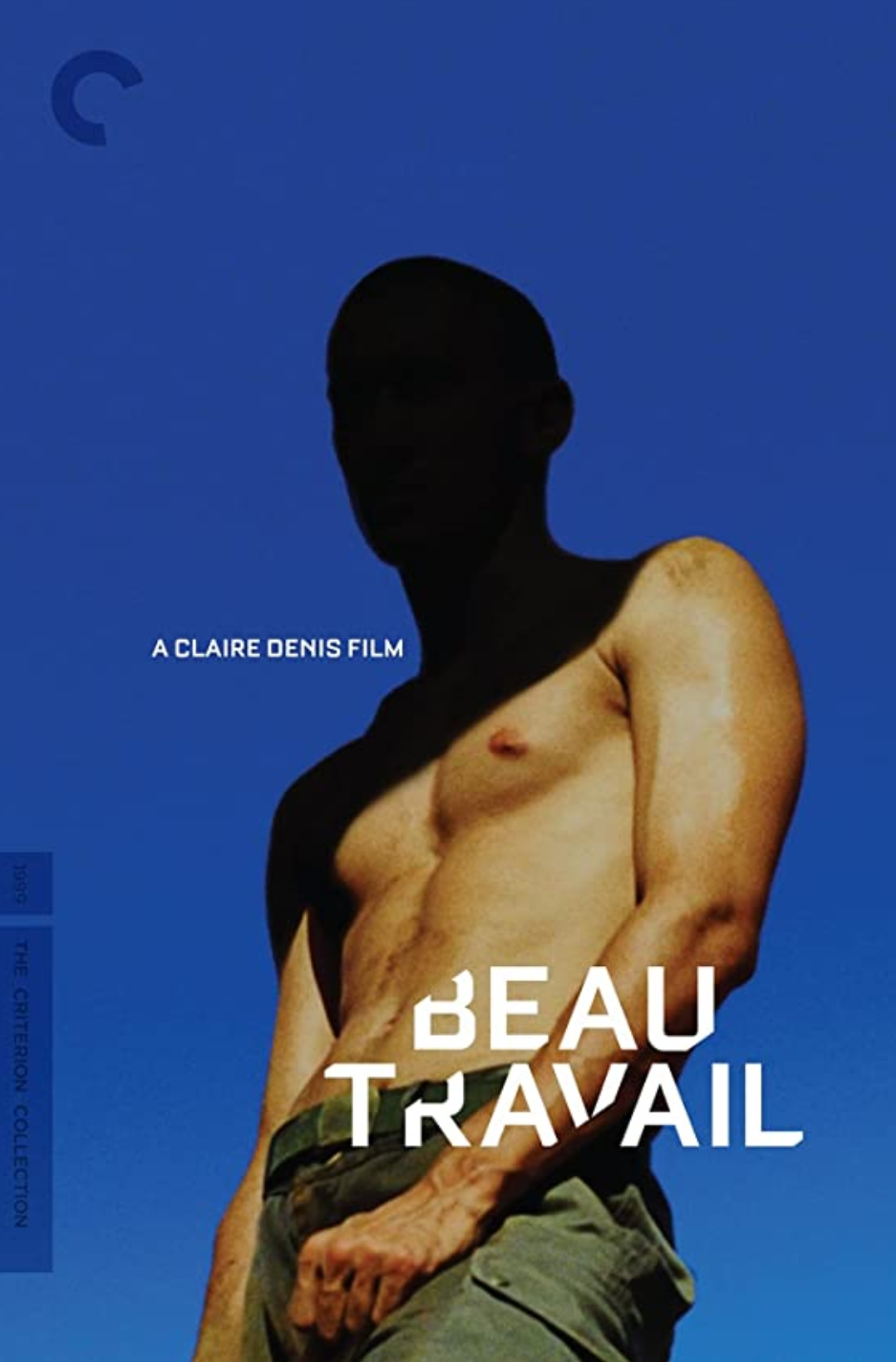 BEAU TRAVAIL
Amid the azure waters and sunbaked desert landscapes of Djibouti, a French Foreign Legion sergeant (Denis Lavant) sows the seeds of his own ruin as his obsession with a striking young recruit (Grégoire Colin) plays out to the thunderous, operatic strains of Benjamin Britten. Denis and cinematographer Agnès Godard fold military and masculine codes of honor, colonialism's legacy, destructive jealousy, and repressed desire into shimmering, hypnotic images that ultimately explode in one of the most startling and unforgettable endings in all of modern cinema.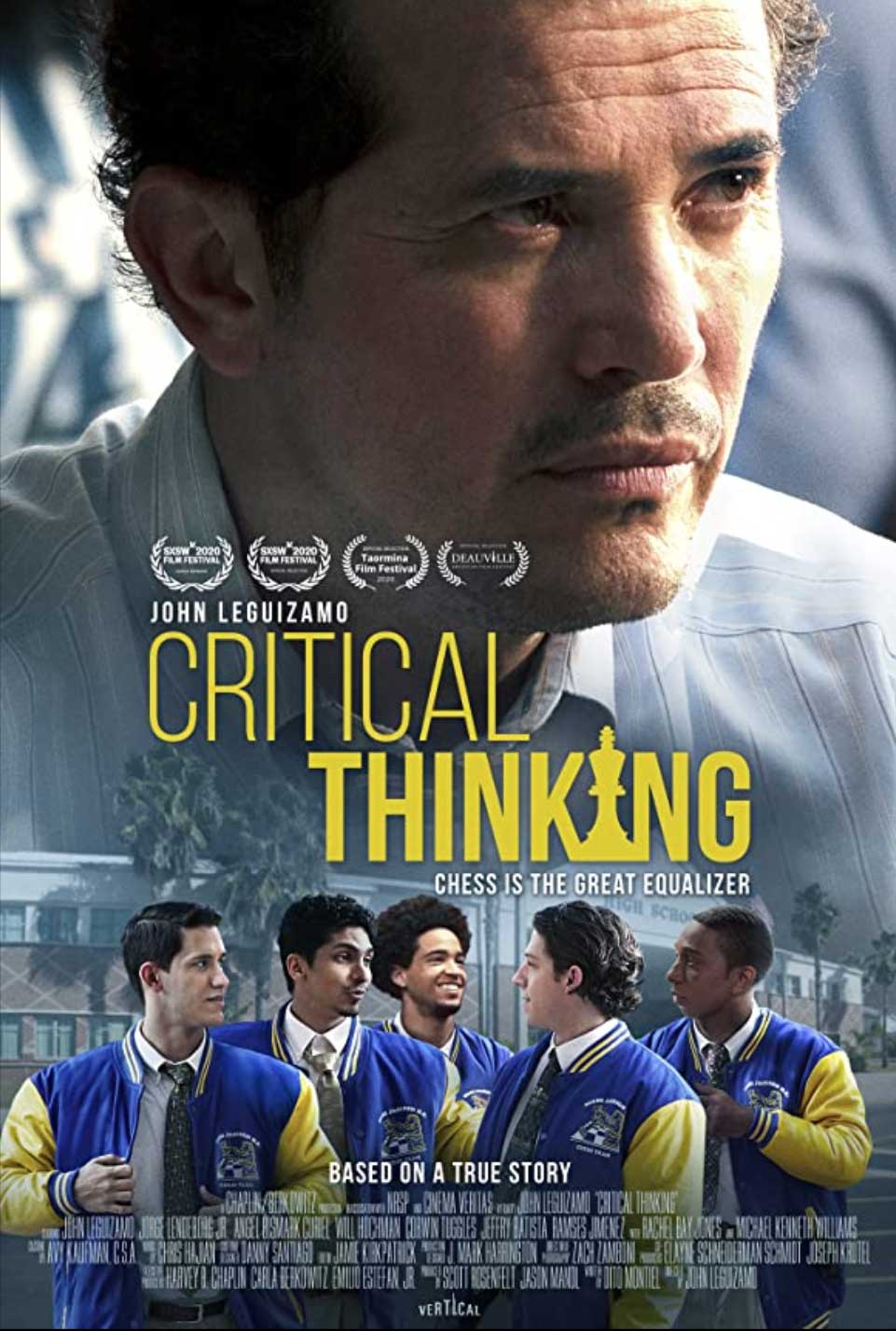 CRITICAL THINKING
It's 1998 in Miami. Rampant poverty, broken families, and a prejudiced system push underprivileged youth to the fringes of society. But for a magnetic group of teens, there's a reprieve. A game where it's not about where you come from, but how you play. That equalizer is chess. Mr. "T" Martinez, a chess militant and passionate coach, leads them to a completely foreign field of battle: the National Chess Championship. With an underfunded school district, Martinez and his team can't just waltz into the arena. They have to fight for it. Chess runs parallel to their own experiences as Martinez teaches them that the power of Critical Thinking can not only save their kings, but also their lives.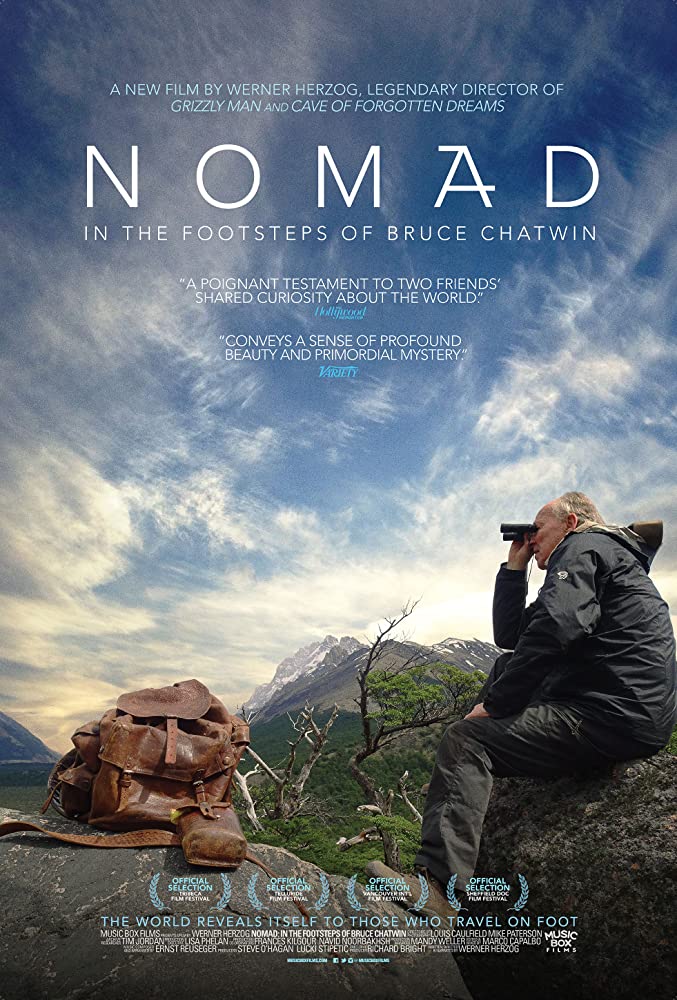 NOMAD: IN THE FOOTSTEPS OF BRUCE CHATWIN
Werner Herzog turns the camera on himself and his decades-long friendship with the late travel writer Bruce Chatwin, a kindred spirit whose quest for ecstatic truth carried him to all corners of the globe. Herzog's deeply personal portrait of Chatwin, illustrated with archival discoveries, film clips, and a mound of "brontosaurus skin," encompasses their shared interest in aboriginal cultures, ancient rituals, and the mysteries stitching together life on earth.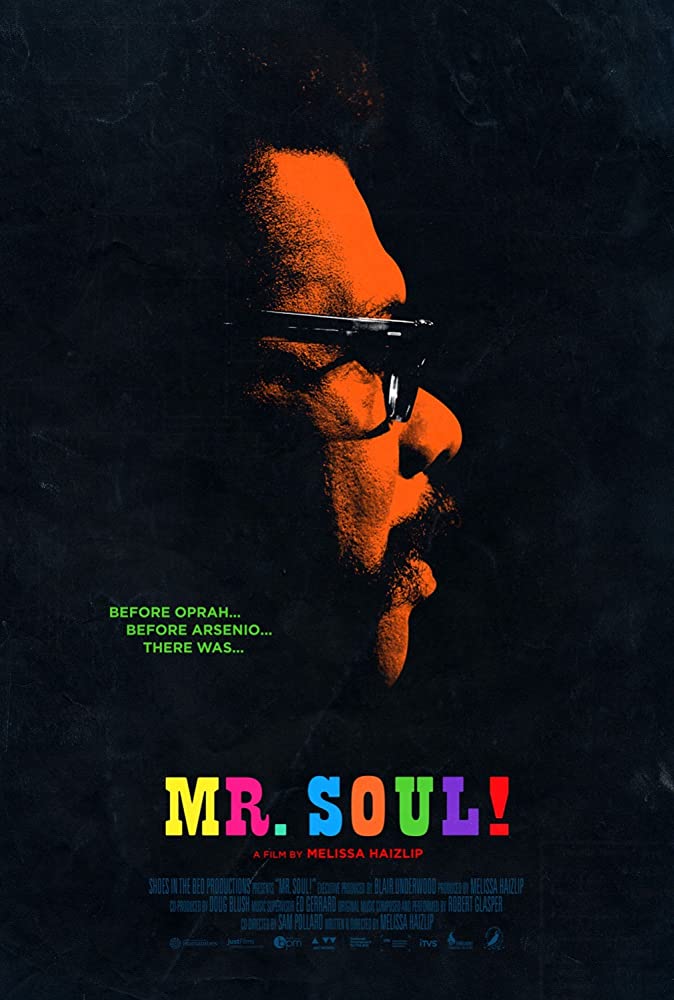 MR. SOUL!
Before Oprah, before Arsenio, there was MR. SOUL! Ellis Haizlip ensures the Revolution will be televised, with "SOUL!," America's first "Black Tonight Show." From 1968 to 1973, the public-television variety show SOUL!, guided by the enigmatic, openly gay producer and host Ellis Haizlip, offered an unfiltered, uncompromising celebration of Black literature, poetry, music, and politics—voices that had few other options for national exposure, and, as a result, found the program an improbable place to call home. The series was among the first to provide expanded images of African Americans on television, shifting the gaze from inner-city poverty and violence to the vibrancy of the Black Arts Movement. With participants' recollections and a bevy of great archival clips, MR. SOUL! captures a critical moment in culture whose impact continues to resonate. Featuring rare live performances and interviews from the legendary Al Green, heavyweight champion Muhammad Ali, Sidney Poitier, Cicely Tyson, James Baldwin, Nikki Giovanni, The Last Poets, Gladys Knight, Stevie Wonder, Earth Wind & Fire, Ashford & Simpson, Harold Melvin and the Bluenotes, Billy Preston, Black Ivory, The Delfonics, Bill Withers, Sonia Sanchez, Wilson Pickett, Odetta, Merry Clayton, Mandrill, Kool & the Gang, Toni Morrison, Kathleen Cleaver, Betty Shabazz, Stokely Carmichael, Mrs. Georgia Jackson, George Faison, Patti LaBelle, Rahsaan Roland Kirk and many more.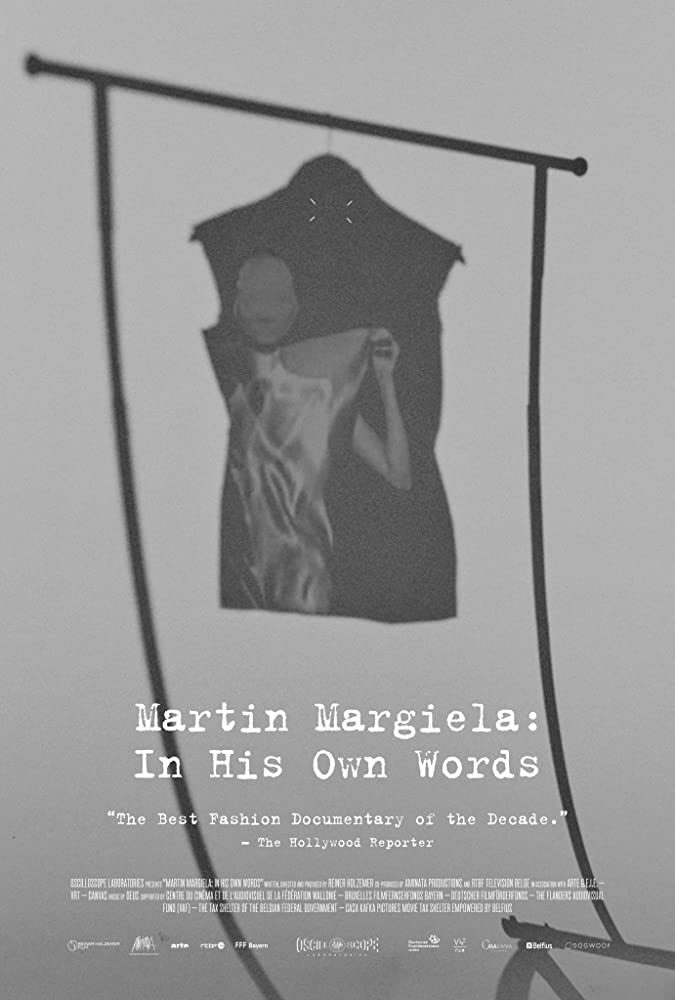 MARTIN MARGIELA: IN HIS OWN WORDS
Fashion designer Martin Margiela changes the face of the industry while remaining completely anonymous.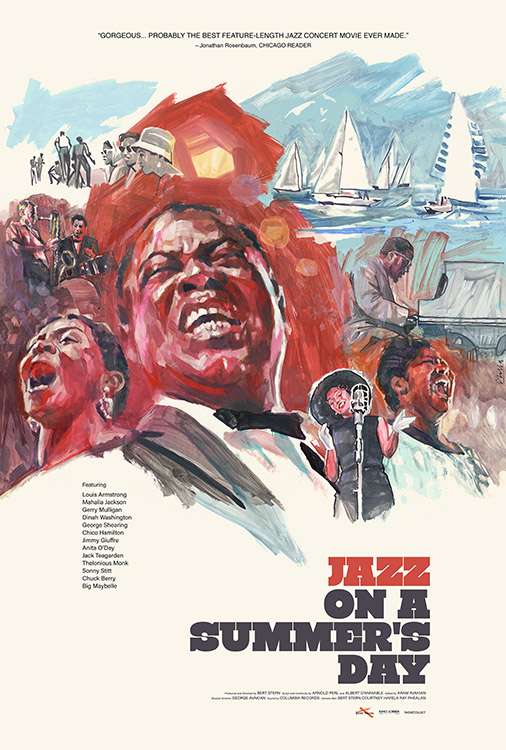 JAZZ ON A SUMMER'S DAY
Filmed at the 1958 Newport Jazz Festival and directed by world-renowned photographer Bert Stern, Jazz on a Summer's Day features intimate performances by an all-star line-up of musical legends including Louis Armstrong, Thelonious Monk, Gerry Mulligan, Anita O'Day, Chuck Berry, Dinah Washington, and closes with a beautiful rendition of "The Lord's Prayer" by Mahalia Jackson at midnight to usher in Sunday morning. The film has been beautifully and extensively restored in 4K from the best surviving vault elements by IndieCollect.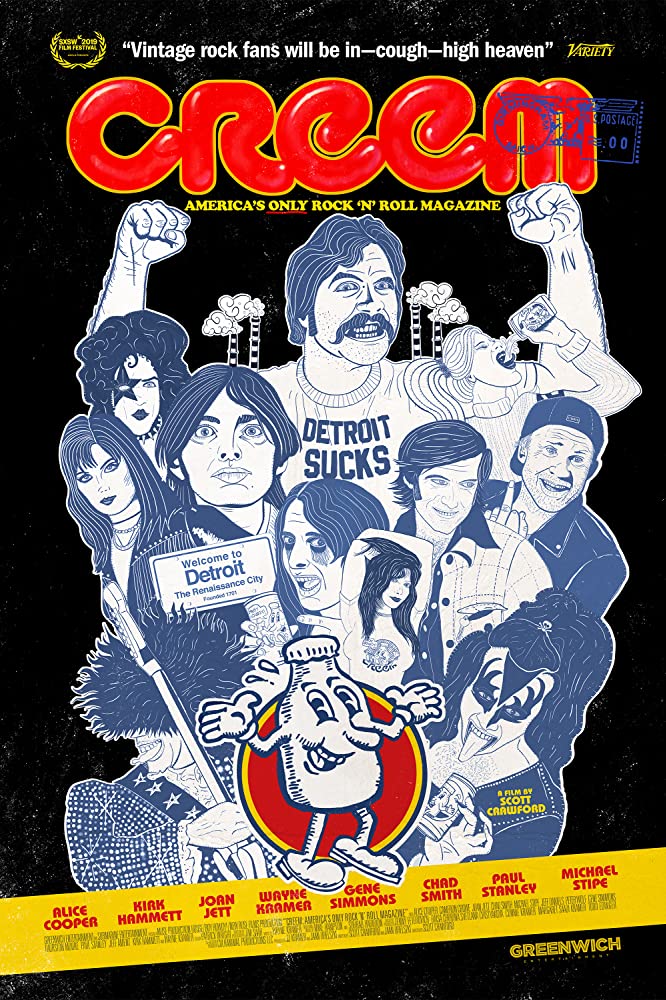 CREEM: AMERICA'S ONLY ROCK 'N' ROLL MAGAZINE
Capturing the messy upheaval of the '70s just as rock was re-inventing itself, Creem: America's Only Rock 'n' Roll Magazine explores CREEM Magazine's humble beginnings in post-riot Detroit, follows its upward trajectory from underground paper to national powerhouse, then bears witness to its imminent demise following the tragic and untimely deaths of its visionary publisher, Barry Kramer, and its most famous alum and genius clown prince, Lester Bangs, a year later. Fifty years after publishing its first issue, "America's Only Rock 'n' Roll Magazine" remains a seditious spirit in music and culture.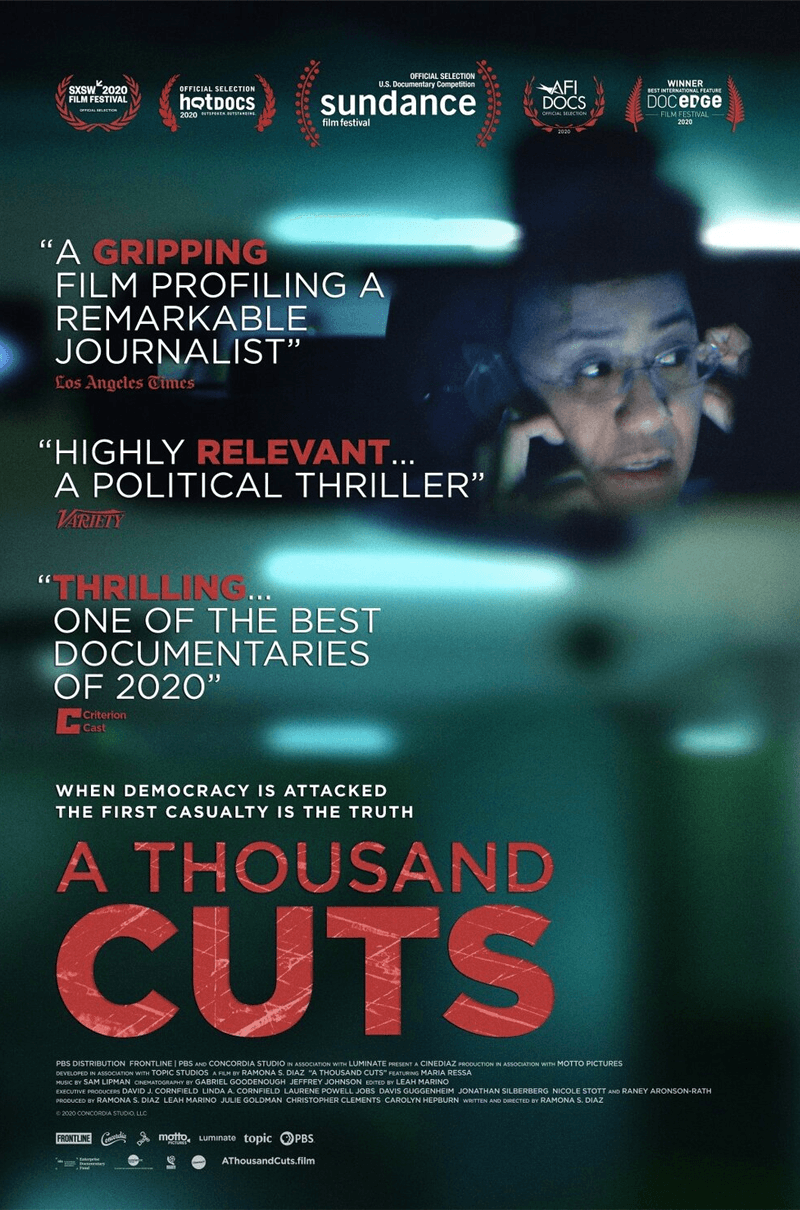 A THOUSAND CUTS
Nowhere is the worldwide erosion of democracy, fueled by social media disinformation campaigns, more starkly evident than in the authoritarian regime of Philippine President Rodrigo Duterte. Journalist Maria Ressa places the tools of the free press—and her freedom—on the line in defense of truth and democracy. A Film by Ramona S. Diaz (IMELDA, MOTHERLAND).
Your rental includes access to a Livestream Q&A with filmmaker Ramona S. Diaz and Maria Ressa in conversation with Christiane Amanpour on August 9 at 11am ET. Details will be included with your confirmation email.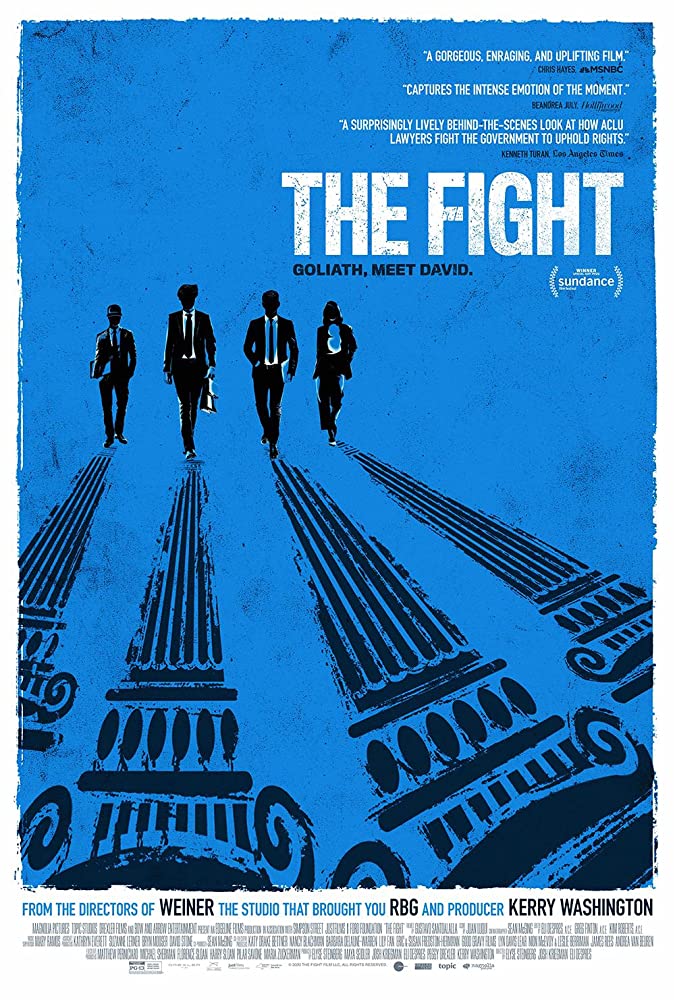 THE FIGHT
When a mother is separated from her child, a soldier is threatened to lose his career, a young woman's right to choose is imperiled at the pleasure of a government official, and the ability to exercise our basic right to vote is threatened, the consequences can be devastating to us and to future generations. The Fight celebrates the unsung heroes who fiercely work to protect our freedoms.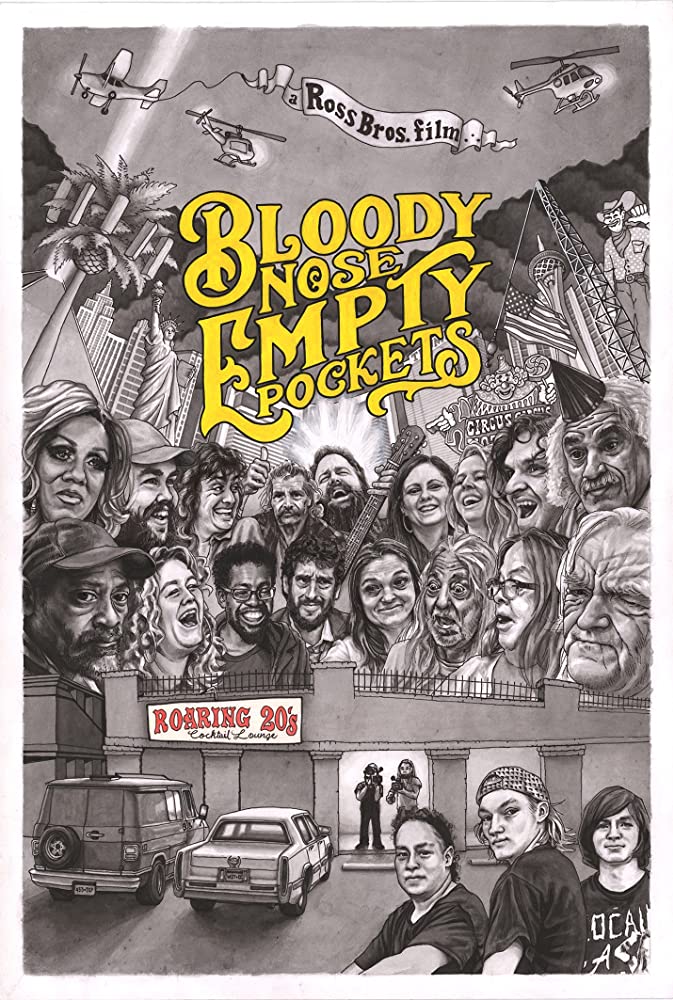 BLOODY NOSE, EMPTY POCKETS
On the eve of the 2016 U.S. presidential election, and on its final night before closing, a Las Vegas dive bar becomes a stage where its employees and barflies commiserate one last time. Bloody Nose, Empty Pockets is a carefully constructed yet oddly affecting record of an American sensibility at once straining to survive and ready for the end. A Utopia release.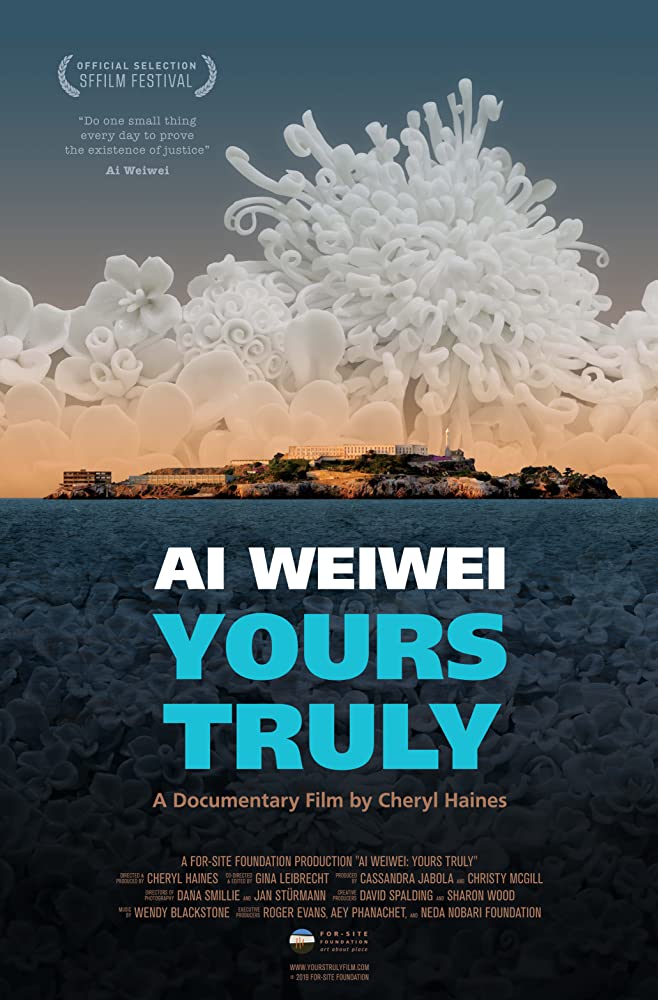 AI WEIWEI: YOURS TRULY
While under house arrest in Beijing, Ai Weiwei remotely transformed Alcatraz, a former island penitentiary and current national park, into a remarkable expression of socially engaged art.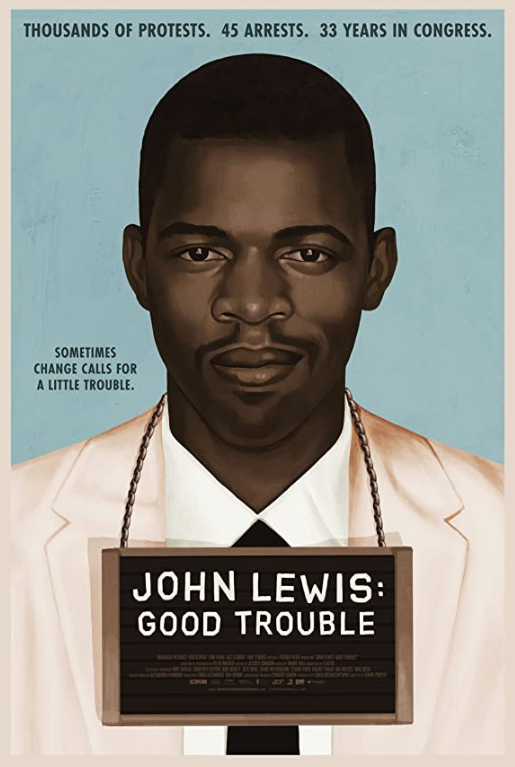 JOHN LEWIS: GOOD TROUBLE
The film explores Georgia representative's, 60-plus years of social activism and legislative action on civil rights, voting rights, gun control, health care reform, and immigration.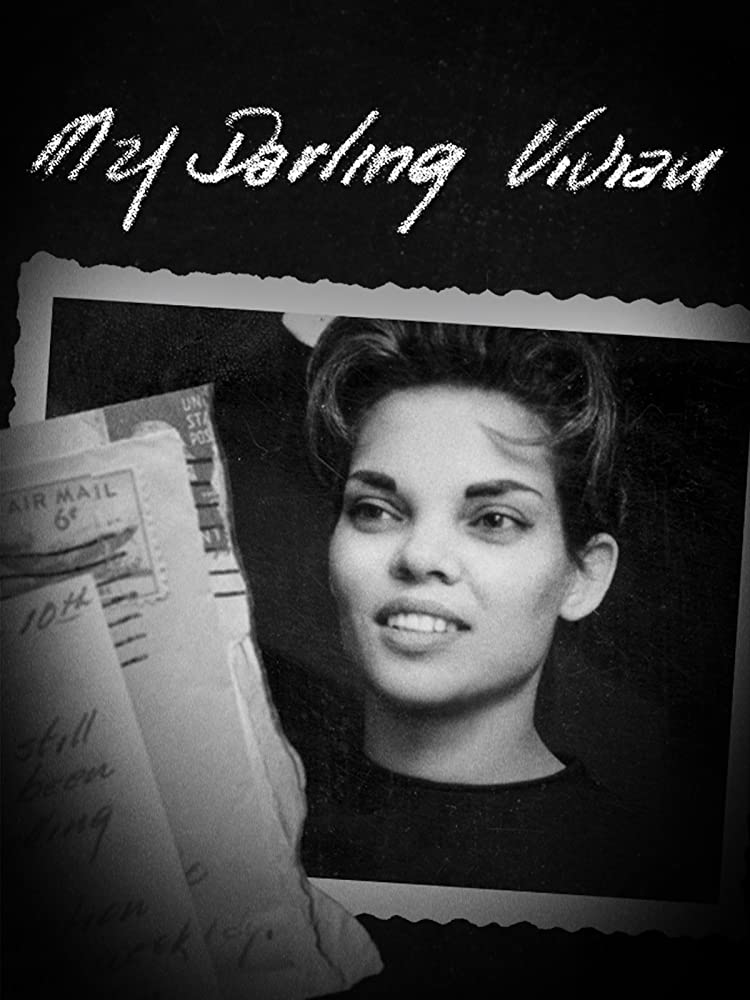 MY DARLING VIVIAN
This "fascinating" (Variety), "deeply affecting" (The Hollywood Reporter), and "thoroughly engrossing" (Rolling Stone) new film traces the romantic and dizzying journey of Vivian Liberto, Johnny Cash's first wife and the mother of his four daughters. Features exclusive never-before-seen footage and photographs.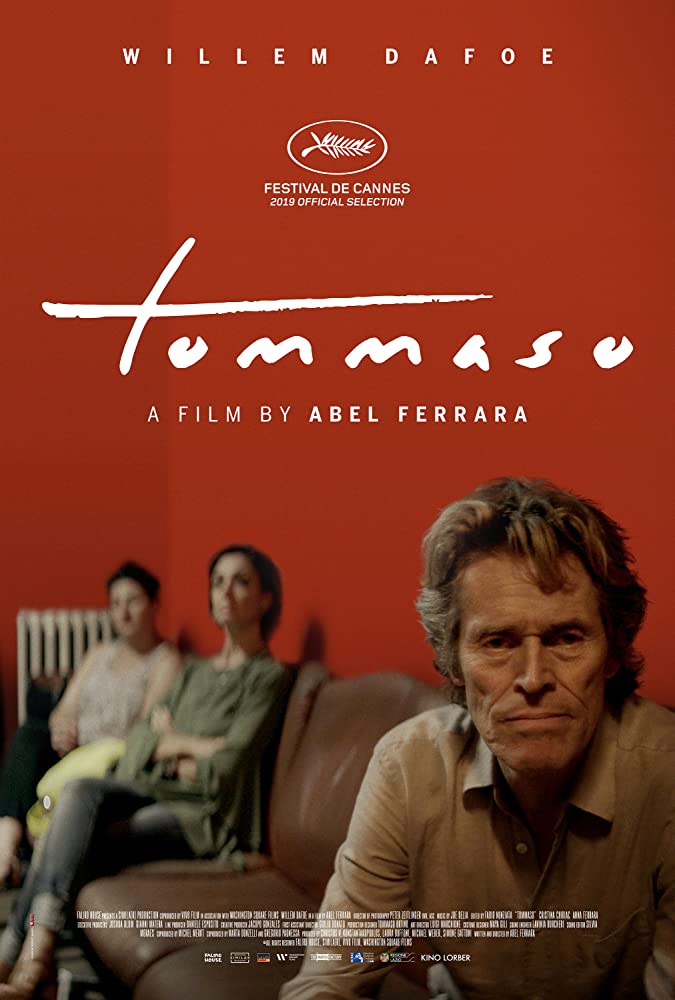 TOMMASO
Tommaso, Abel Ferrara's first dramatic feature since 2014's Pasolini, reteams the filmmaker and his frequent lead Willem Dafoe, who delivers a career-best performance as the title character, an older American expat living in Rome with his young wife and their daughter. Disoriented by his past misgivings and subsequent, unexpected blows to his self-esteem, Tommaso wades through this late chapter of his life with an increasingly impaired grasp on reality as he prepares for his next film.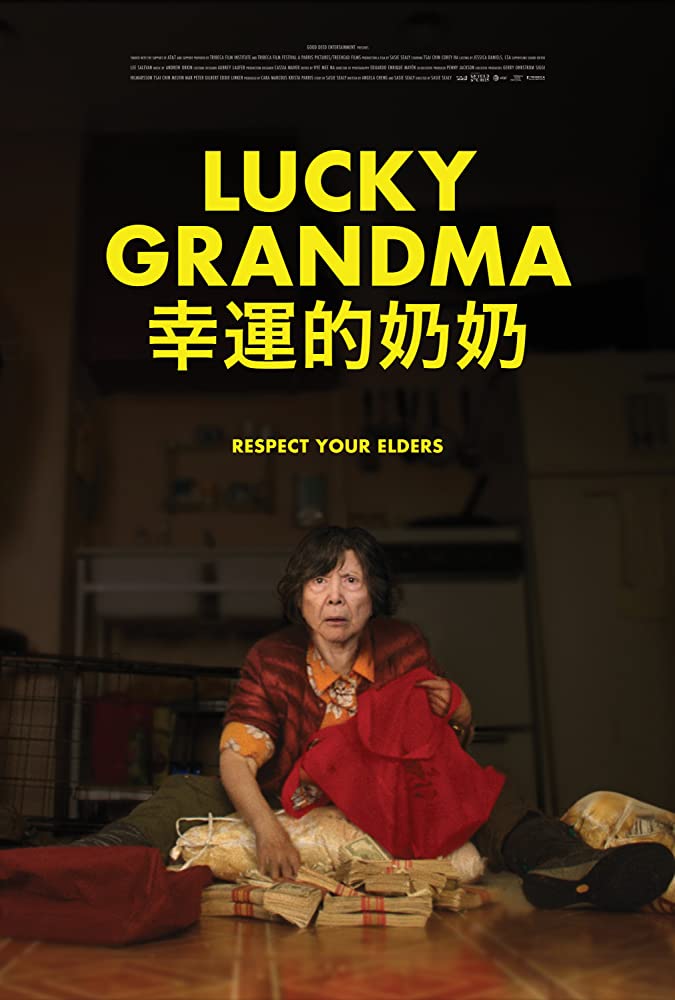 LUCKY GRANDMA
Set in New York City's Chinatown, an ornery, chain-smoking Chinese grandma goes all in at the casino, landing herself on the wrong side of luck – and in the middle of a gang war.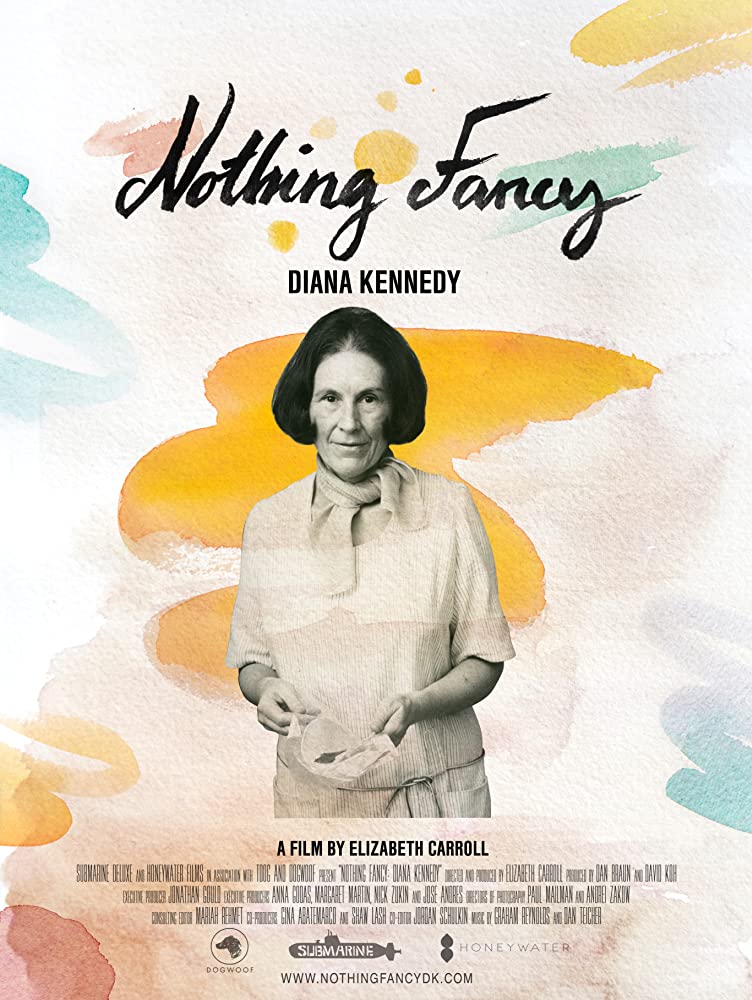 DIANA KENNEDY: NOTHING FANCY
Cookbook author and environmental activist Diana Kennedy reflects on an unconventional life spent mastering Mexican cuisine.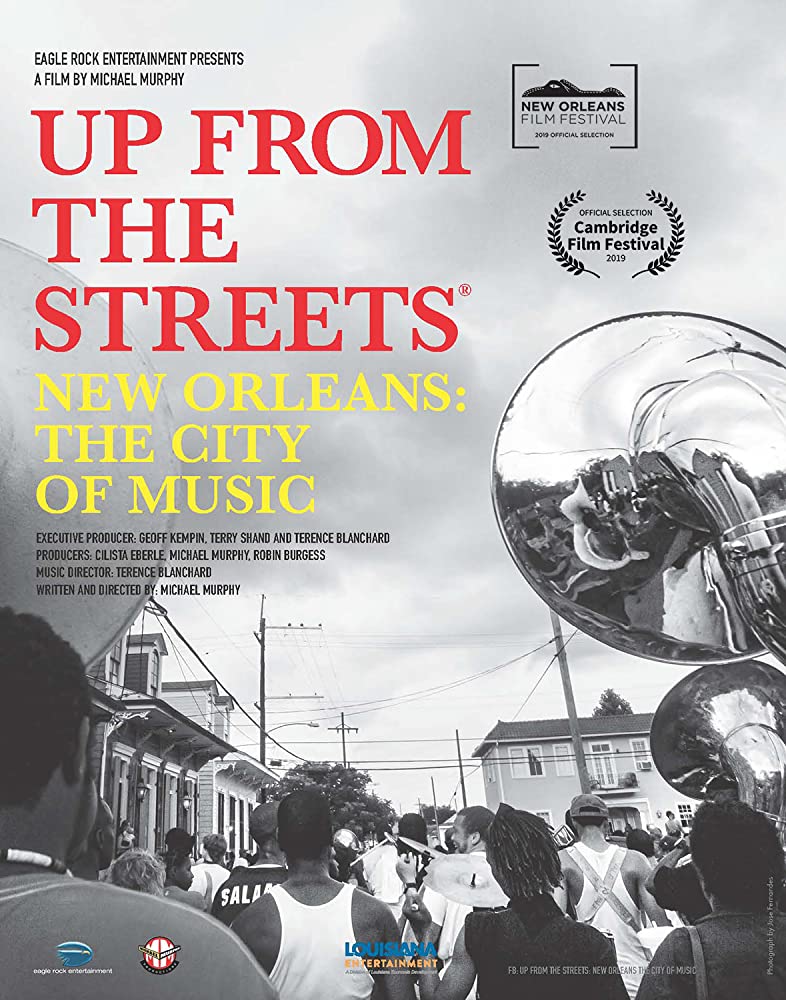 UP FROM THE STREETS
A feature length documentary that looks at the culture of New Orleans through the lens of music. A portion of the proceeds from every ticket sold will be donated to The New Orleans Jazz & Heritage Foundation's Jazz & Heritage Music Relief Fund, a statewide relief fund created to support Louisiana musicians and music industry workers whose livelihoods have been adversely impacted by this unprecedented crisis.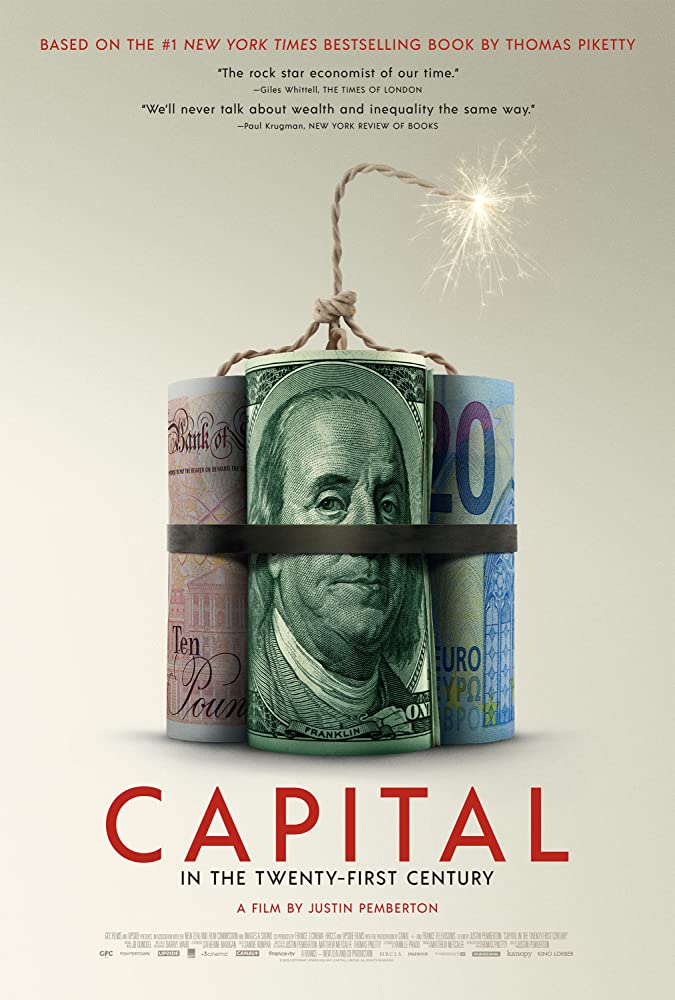 CAPITAL IN THE TWENTY-FIRST CENTURY
Adapting one of the most groundbreaking and powerful books of our time, Capital in the 21st Century is an eye-opening journey through wealth and power, that breaks the popular assumption that the accumulation of capital runs hand in hand with social progress, shining a new light on the world around us and its growing inequalities.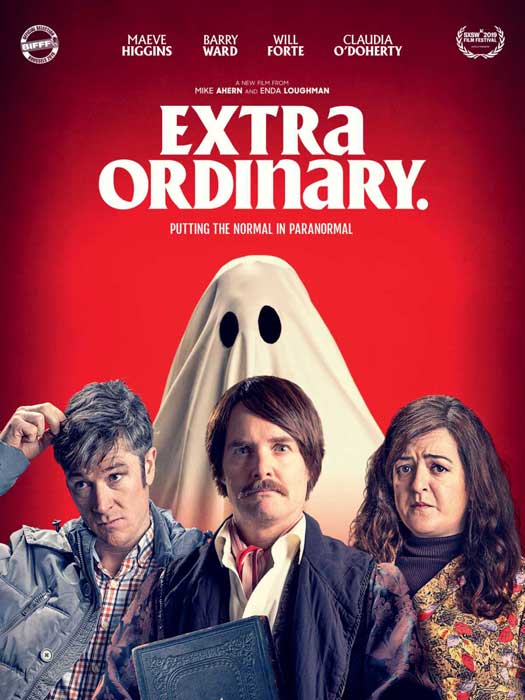 EXTRA ORDINARY
Rose, a mostly sweet & mostly lonely Irish small-town driving instructor, must use her supernatural talents to save the daughter of Martin (also mostly sweet & lonely) from a washed-up rock star who is using her in a Satanic pact to reignite his fame.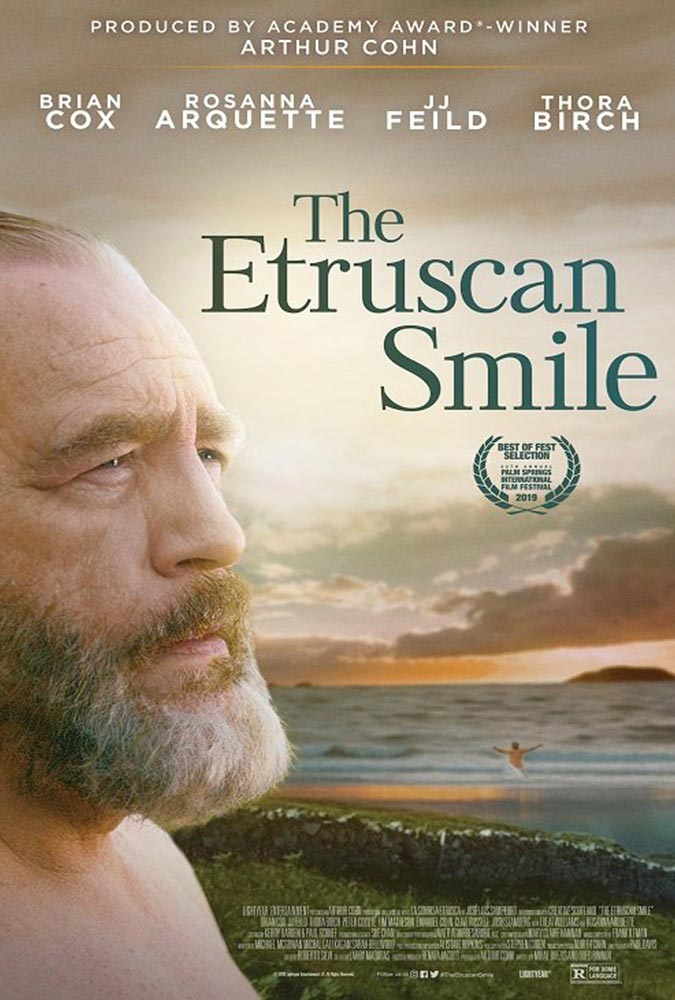 ETRUSCAN SMILE
Based on the bestselling novel by José Luis Sampedro, THE ETRUSCAN SMILE stars Brian Cox (HBO's Succession) as Rory MacNeil, a rugged Scotsman who reluctantly leaves his beloved Hebridean island and travels to San Francisco to seek medical treatment. Moving in with his estranged son, Rory's life will be transformed, when he least expects it, through the redemptive power of love.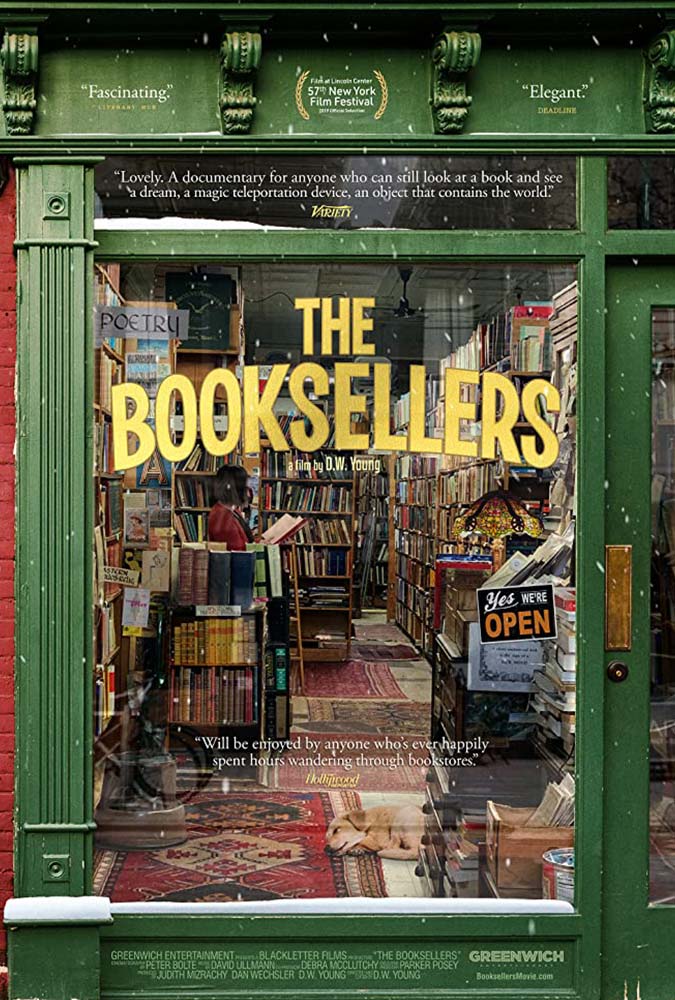 THE BOOKSELLERS
A behind-the-scenes look at the New York rare book world and the fascinating people who inhabit it.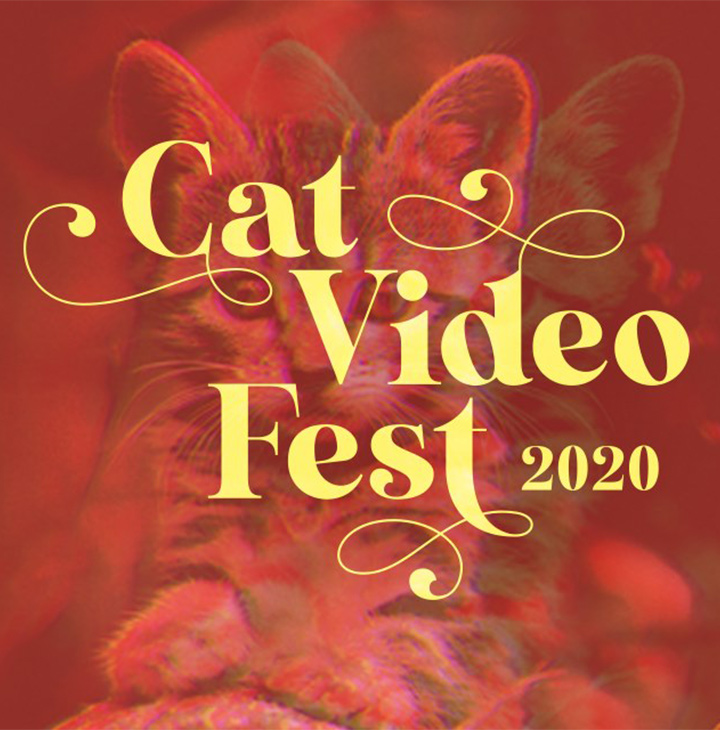 CATVIDEOFEST: CREATURE COMFORT EDITION
You asked for it, so we delivered! For the first time ever, CatVideoFest is available to screen virtually outside of theaters! Long time CatVideoFest curator extraordinaire, Will Braden, has crafted a 45-min "treat" of a reel that includes the very best videos from CVF's illustrious history. We're rolling it out to virtual cinemas all across the country!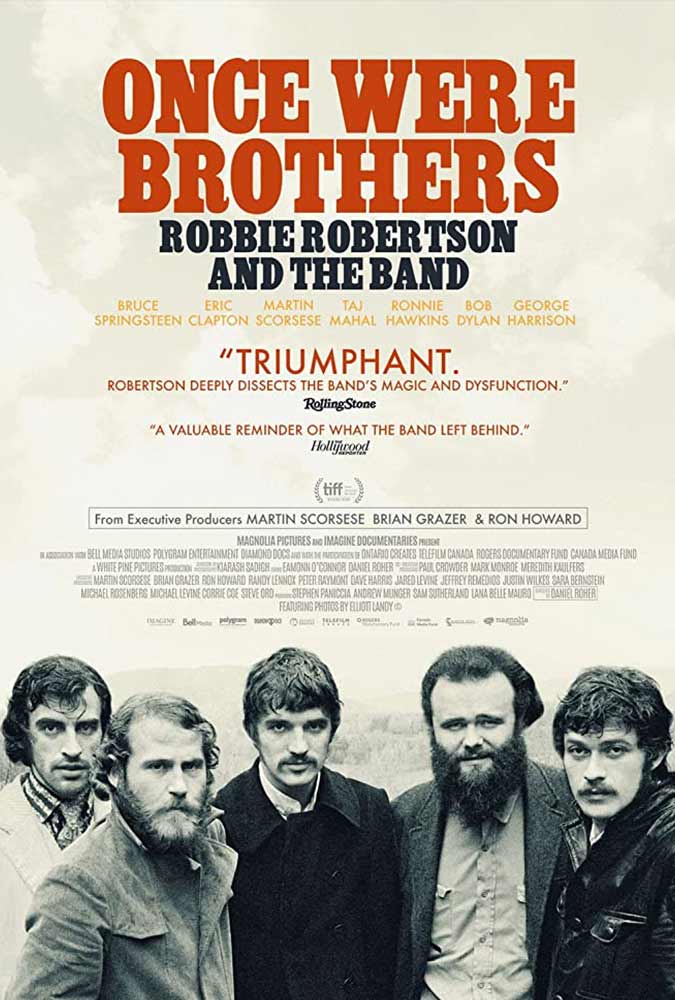 ONCE WERE BROTHERS: ROBBIE ROBERTSON AND THE BAND
A confessional, cautionary, and occasionally humorous tale of Robbie Robertson's young life and the creation of one of the most enduring groups in the history of popular music, The Band.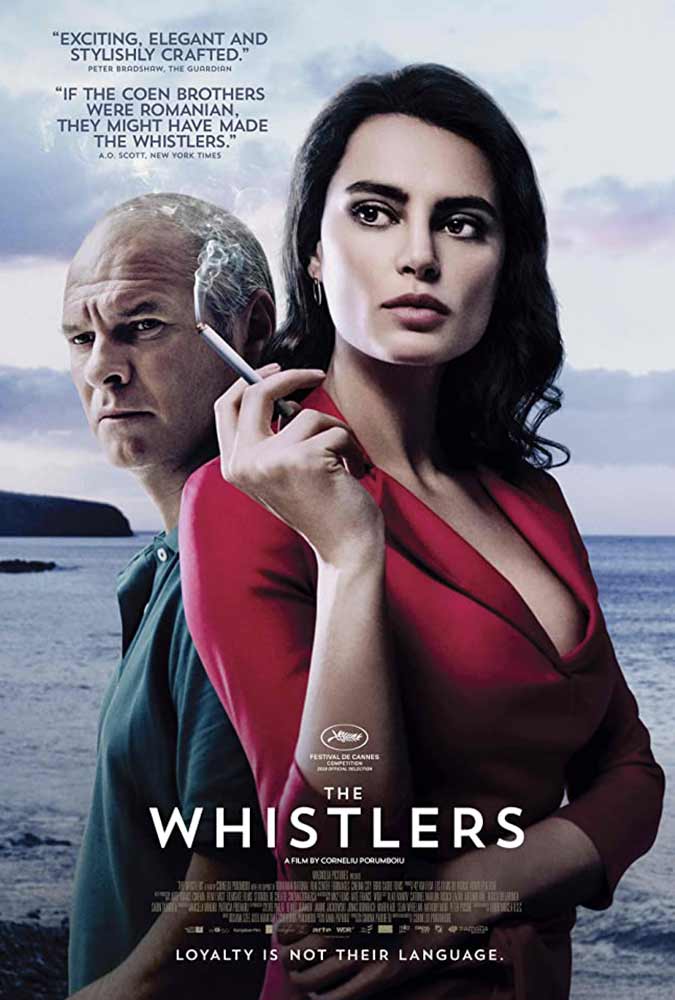 THE WHISTLERS
Not everything is as it seems for Cristi, a policeman who plays both sides of the law. Embarking with the beautiful Gilda on a high-stakes heist, both will have to navigate the twists and turns of corruption, treachery, and deception.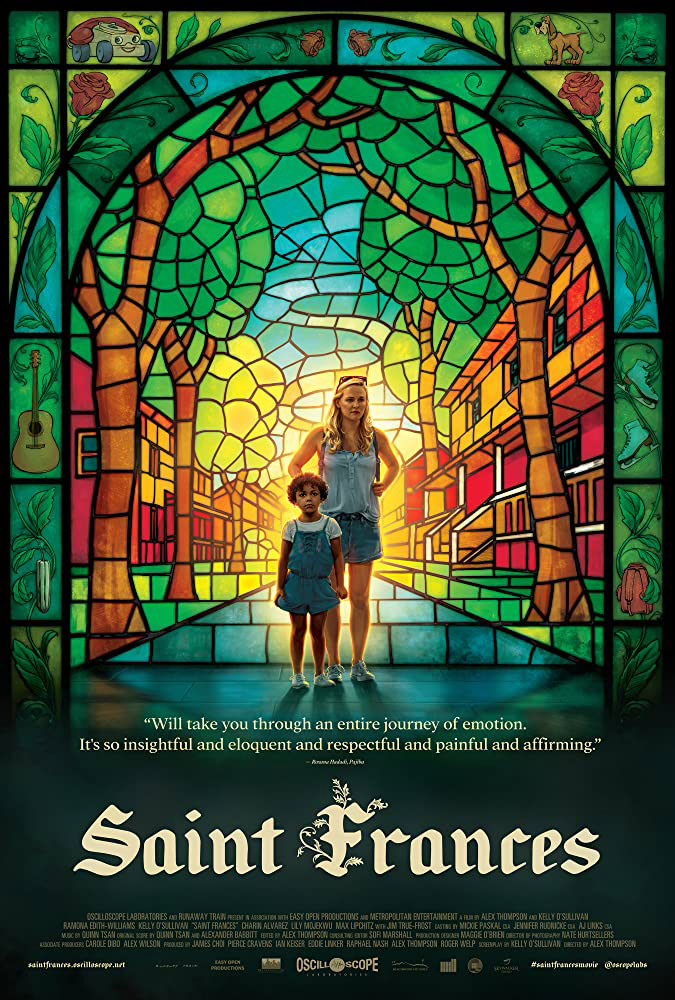 SAINT FRANCES
After an accidental pregnancy turned abortion, a deadbeat nanny finds an unlikely friendship with the six-year-old she's charged with protecting.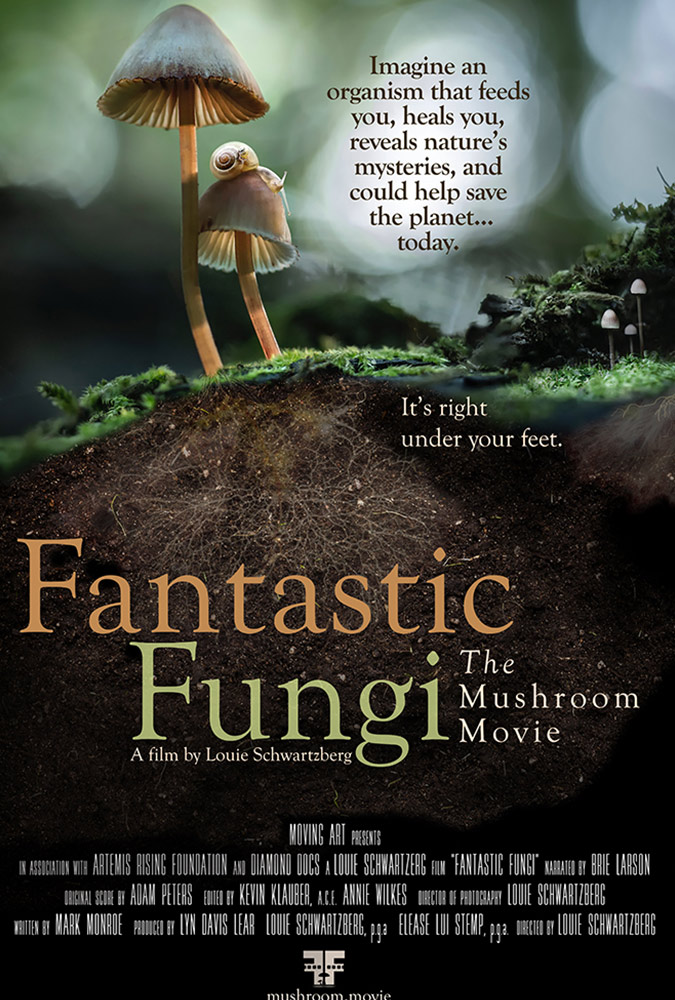 FANTASTIC FUNGI
Fantastic Fungi is a descriptive time-lapse journey about the magical, mysterious, and medicinal world of fungi and their power to heal, sustain, and contribute to the regeneration of life on Earth that began 3.5 billion years ago.
Closed captions available. 

STOP IN
2254 East Main Street