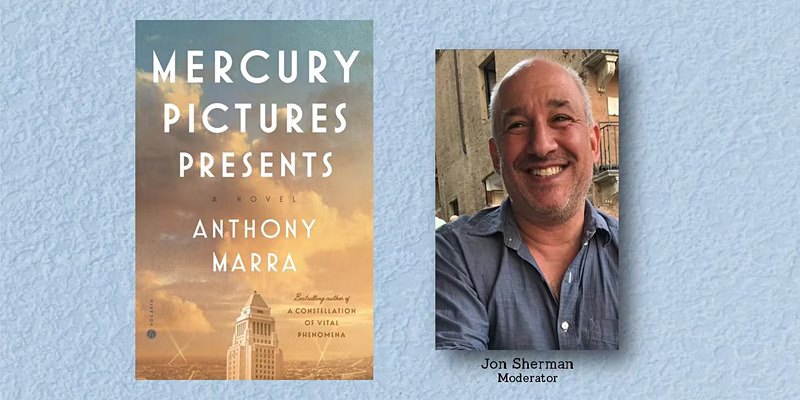 MERCURY PICTURES PRESENTS
From award-winning and bestselling author Anthony Marra and named by BookPage as one of the most anticipated books of 2022, Mercury Pictures Presents is Gramercy's Book Club selection for August. An epic and dazzling historic tale that examines the lives swept up by the machines of war and propaganda and set in 1940s Hollywood, the book discussion will be facilitated by filmmaker and Kenyon College professor Jon Sherman. The program will be held at Gramercy Books, 2424 East Main Street in Bexley, on August 25 at 7 pm.
A ticket to this program includes a copy of Mercury Pictures Presents at a 15% discount. It is strongly encouraged that registrants read the book prior to the program.
Kenyon College and The Drexel Theatre are Gramercy's Community Partners for this program.

STOP IN
2254 East Main Street