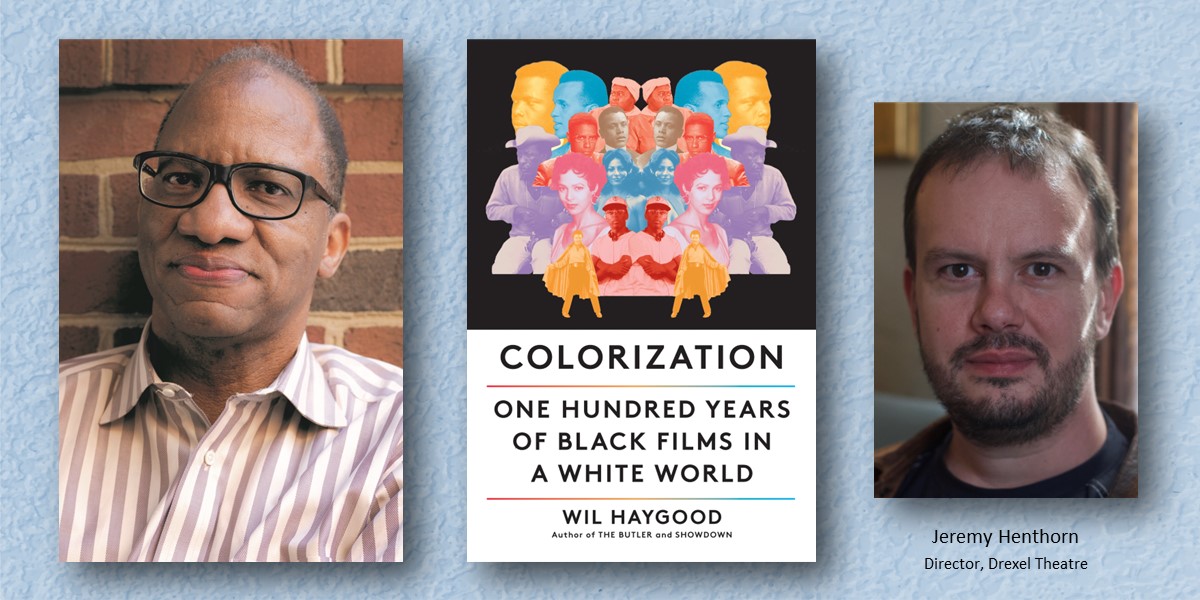 BLACK FILMMAKING IN HOLLYWOOD
THURSDAY, OCTOBER 21, 2021
7 pm  |  Drexel Theatre
In celebration of the release of Wil Haygood's book, Colorization: One Hundred Years of Black Films in a White World, The Drexel Theatre is partnering with Gramercy Books for an evening of conversation and film that explores Black filmmaking in Hollywood. In this groundbreaking book, the author of The Butler and Showdown examines 100 years of Black movies—using the struggles and triumphs of the artists, and the films themselves, as a prism to explore Black culture and the civil rights movement in America. Haygood will introduce the series in a conversation with Drexel Theatre Director Jeremy Henthorn, entertain a brief Q&A following that evening's screening, and sign books in the Drexel lobby.
The Drexel's Opening Night Film features FOXY BROWN. Known as one of the most significant films of the blaxploitation genre and featuring Pam Grier, one of the greatest film stars of the '70s, this Jack Hill-directed action thriller tackles racism and sexism through the eyes of one of the toughest female heroines ever to grace the screen.
Tickets are $10 and include that evening's film screening, Wil's talk, Q&A, and book signing. Colorization may also be purchased at the time of ticket purchase or at the event.
The Drexel film series will explore the history of Black artists in Hollywood from early uncredited films to the tour de force works of Oscar Micheaux, Sammy Davis Jr., Pam Grier, and Richard Roundtree to the expanding representation of present-day cinema.
The Gramercy/Drexel book/film partnership is presented in conjunction with a series of city-wide events celebrating the publication of Colorization that includes the Columbus Metropolitan Library, the Columbus Metropolitan Club, the Columbus Museum of Art, the Gateway Film Center, the Lincoln Theatre, and the Wexner Center for the Arts.

STOP IN
2254 East Main Street