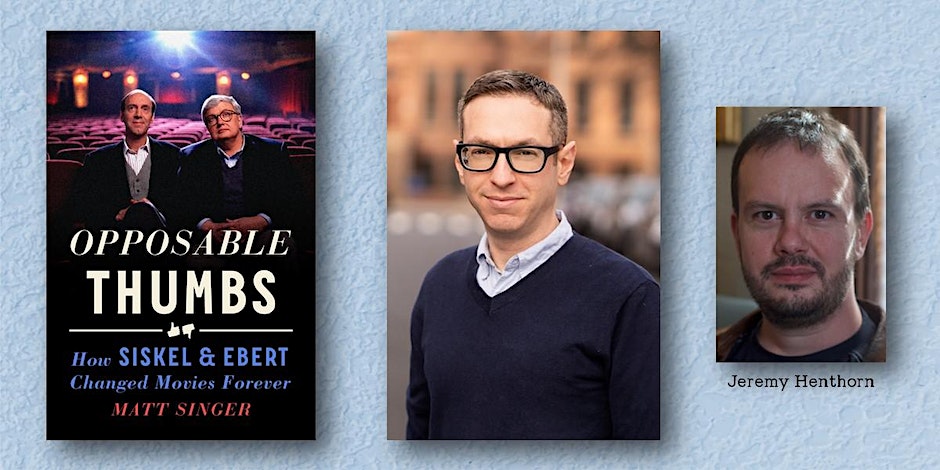 A CONVERSATION WITH FILM CRITIC/AUTHOR MATT SINGER
Attention all film lovers! Award-winning editor and film critic and vice-chair of the New York Film Critics Circle Matt Singer shares his recounting of the powerful partnership of two unlikely film critics in his book, Opposable Thumbs: How Siskel & Ebert Changed Movies Forever. Matt will be in conversation with Drexel Theatre director Jeremy Henthorn.
Following the Q&A, Matt will do a book signing in the lobby.
The $10 admission fee is waived with the purchase of Opposable Thumbs.
The Drexel Theatre is Gramercy's Community Partner for this exclusive program!

STOP IN
2254 East Main Street